This post may contains affiliate links for your convenience. If you make a purchase after clicking a link we may earn a small commission but it won't cost you a penny more! Read our full disclosure policy here.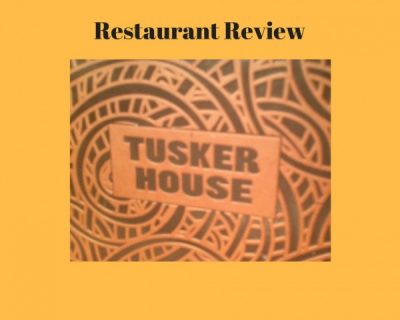 Welcome to Tusker House, in Animal Kingdom!
Tusker House is a very popular restaurant in Animal Kingdom that hosts character meals along with an African influenced buffet. My family decided to try this restaurant for the first time on a trip that took place during one of the coldest weeks on record for Central Florida.
Our reservation was for 5:30 p.m., yet we were in the Africa section of the park at 5:10 p.m. and, since the sun was starting to set, we were getting pretty cold. We decided to see if we could possibly get seated early.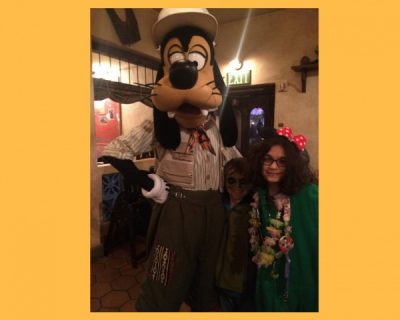 Goofy meeting two of his fans
Alas, we were told that the restaurant was running behind in its reservations, so there was no way we could be seated early. We had a feeling this would happen, since our reservation was for a party of nine.
We took our buzzer that would alert us when our table was ready and sat in the outdoor waiting area. It was getting quite cold at this point, and there were no heat lamps.
We started chatting with other guests who were waiting and were dismayed to learn that some people had been waiting an hour past their reservation time and had yet to be seated. Still, we were hungry, so we waited it out in the cold.
At 6:11 p.m. our buzzer went off and we thrilled to get inside out of the cold. We were seated at a long table and were warned that we probably wouldn't want to hit the buffet until all the characters came to our table. This is always a concern of mine, the fear of missing a character while we're at the buffet, and this is a reason I prefer character meals like the breakfast at 'Ohana, when the food is brought to your table and there's no chance of missing anyone.
Our stomachs were growling but we did wait for each of the characters, who came very soon and in quick succession. It was a lot of fun to see Mickey, Goofy, Donald and Daisy in their safari gear.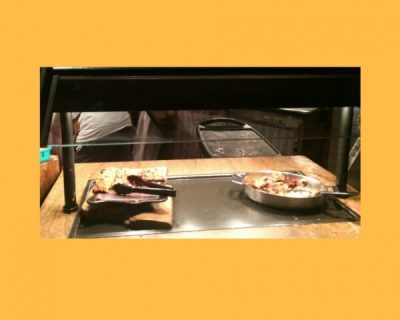 Just a couple of the dessert options: bread pudding and seven layer bars
Then we hit the buffet. There were a lot of choices available, and the stations were set apart from each other, so that there wasn't a feeling of standing in a long line to make your selections.
There were separate stations for fruits, vegetables, salads, and desserts. Different curries and seafood specialties were available. There were meat based dishes as well as vegetable based dishes. I was excited to see Mealie as a selection. In case your kids are picky eaters, there is a section with standard kids' items such as corn dogs and green beans.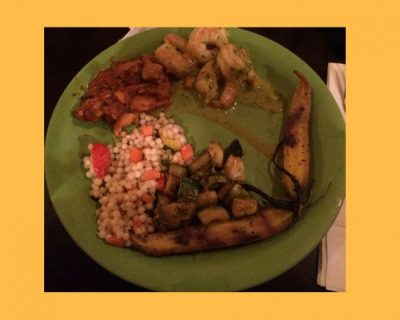 Chicken curry, spicy shrimp, root vegetates and vegetable couscous
I piled my dish with a delicious chicken curry, as well as a shrimp dish that was very spicy. A vegetable couscous was serviceable but nothing extraordinary. The roasted root vegetables were excellent.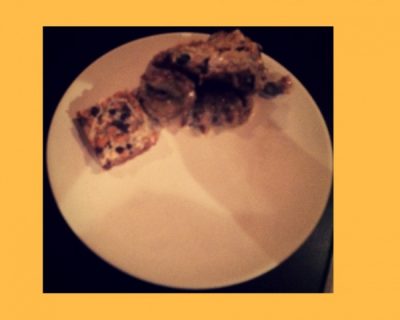 Seven layer bar and bread pudding
At dessert time, I decided on the bread pudding, which was very tasty but had the consistency of a flan. I definitely prefer the bread pudding at Boma in the Animal Kingdom Lodge. I also tried the 7-layer bar which was quite sweet. I wish had room to sample more desserts, but I was stuffed.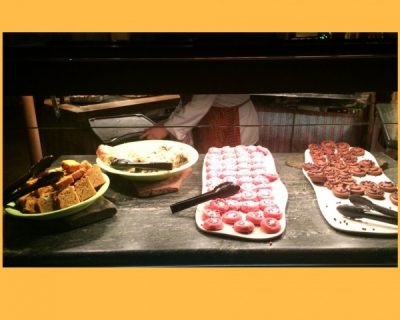 Some of the desserts I was too full to try!
All in all, if you're interested in interesting and perhaps exotic African flavors, Boma provides a much better buffet experience. But if your kids really want to eat with the characters and you're looking for something more adventurous, this could be a good choice for you. Just be willing to wait.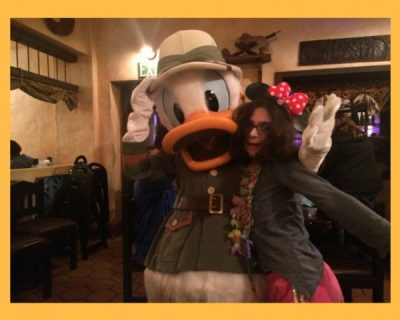 Have you tried Tusker House yet? What were your thoughts? Share in the comments. 
Did you like this article? Make sure to share it with your friends! Check below for easy ways to share!