This post may contains affiliate links for your convenience. If you make a purchase after clicking a link we may earn a small commission but it won't cost you a penny more! Read our full disclosure policy here.

Where Dreams Come True
One of the most exciting Disney promotions I can remember was the Year of a Million Dreams. Originally slated to run for 1 year starting on October 1, 2006, the promotion actually lasted 27 months. There were Cast Members, who were known as the Dream Squad, whose sole job was to give away prizes at certain times and in certain places throughout Disneyland and Walt Disney World. Prizes could range from pins, buttons and ears to a tour of all the Disney Parks worldwide or a stay at the Cinderella Castle Dream Suite. In fact this is where the ability to stay in the coveted castle suite started.
The parks were decked out in whimsical pink, purple and blue wing like decorations. "Where Dreams Come True" was plastered everywhere. A magical castle in the clouds with a bright blue sky was advertised on TV, magazines and the Walt Disney World Resort entrance sign (which really hasn't changed since The Year of a Million Dreams).
The Walt Disney World Resort in 2007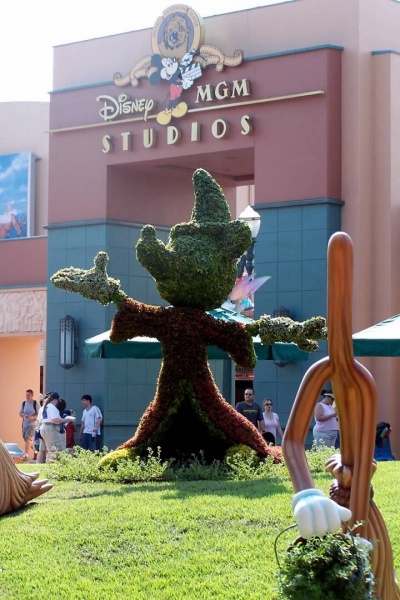 In 2007 I was lucky enough to take a trip to the Walt Disney World Resort with my boyfriend (now husband). It was our first trip together to "The Most Magical Place on Earth". It was a time that included paper FastPasses, the MGM Earffel Tower, Sorcerer's Hat, and Studio Backlot Tour; Animal Kingdom's Pocahontas and Her Forest Friends show, and a magic wand on Spaceship Earth.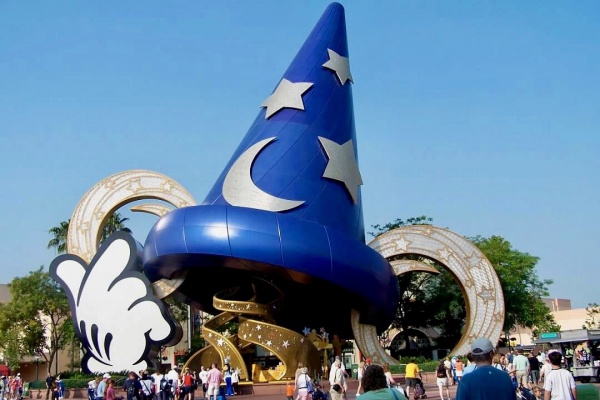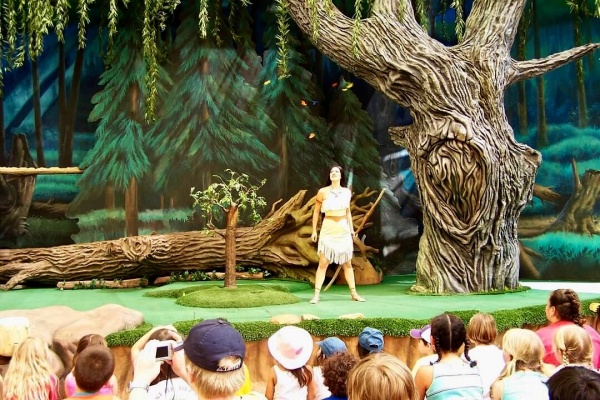 I was on the lookout for Dream Squad Cast Members at all times. I just knew that we would win a Dream FastPass. This would give us a FastPass for each attraction at the park. Big prizes were few and far between so I should have just hoped for a button.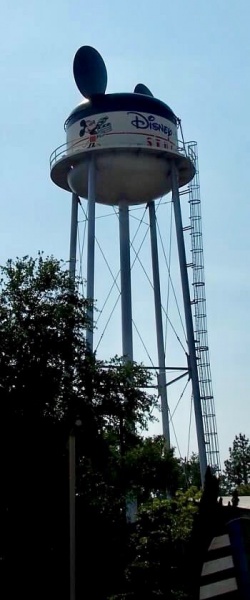 Honorary Citizens
One morning we were "rope-dropping" Epcot. Back in 2007 there was a literal rope we waited behind right in front of the Fountains of Nations. Cast Members were talking to guests all along the rope and I am a very talkative person when at Disney. I made quick friends with a Cast Member while we waited for the rope to literally drop. He asked us how many people were in our family, and when we answered that it was just us he brought us under the rope to the side with half a dozen other Cast Members. We were then informed that we were the Family of the Day and we were needed to open Epcot.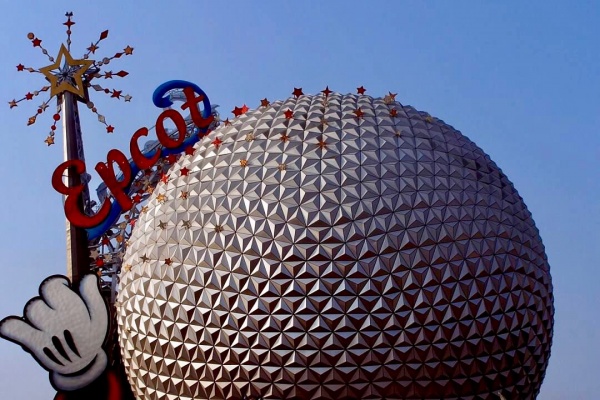 We were handed Honorary Citizens buttons (YAY I gotten my button I should have hoped for!), given a "No Strings Attached" FastPass, and told that we were welcome to enjoy Illuminations from the VIP seating at the end of the night. Suddenly characters streamed out and danced in front of the fountain. We were announced and brought out in front with the characters.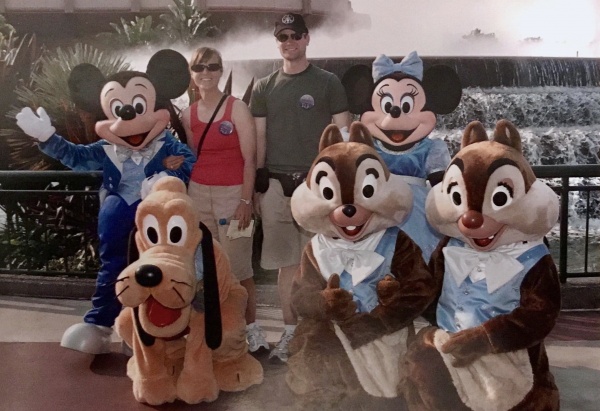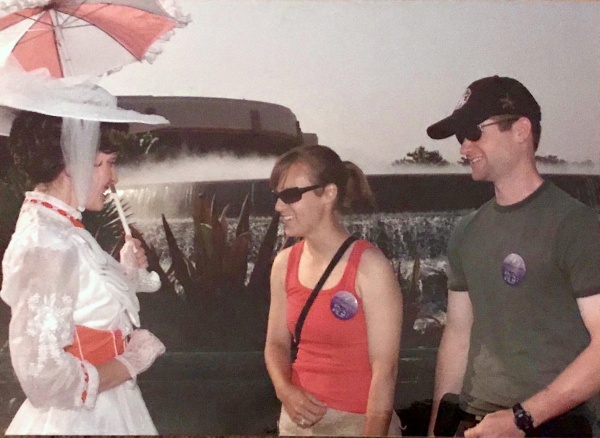 Pictures were taken and then a Test Track Car drove up and whisked us away to the Test Track attraction for the first (and second) ride of the day.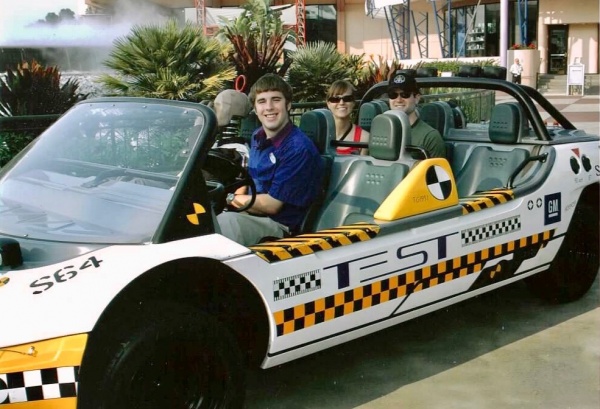 Disney Creates Memories
This was a special memory that my husband and I will always remember. Choosing a Family of the Day continued on past The Year of a Million Dreams. Special occurrences like this is one of the many things that set Disney apart from other "theme parks". While not everyone has been chosen to open a park, others have been chosen to walk a character to their meeting spot, ride the Tea Cups with Alice, given a FastPass for a popular attraction, given a free drink or snack, and everyone can celebrate with buttons. Disney tries to make people feel special. The Year of a Million Dreams was a way for Disney to focus on the guests and making their experience magical! I hope that one day something as magical as this promotion will come back to the parks!
Did you get to participate in the Year of a Million Dreams? Share your experience in the comments, or on Facebook or Twitter!
Did you like this article? Make sure to share it with your friends! Check below for easy ways to share!
Want to visit Walt Disney World? Contact The Magic for Less Travel for more information and a free, no-obligation quote.

Incoming search terms:
A Million Dreams
https://www themouseforless com/blog_world/remembering-the-year-of-a-million-dreams/
2006 year million dreams squad
https://www themouseforless com/blog_world/remembering-the-year-of-a-million-dreams/#:~:text=Where Dreams Come True promotion actually lasted 27 months
test track dummy