This post may contains affiliate links for your convenience. If you make a purchase after clicking a link we may earn a small commission but it won't cost you a penny more! Read our full disclosure policy here.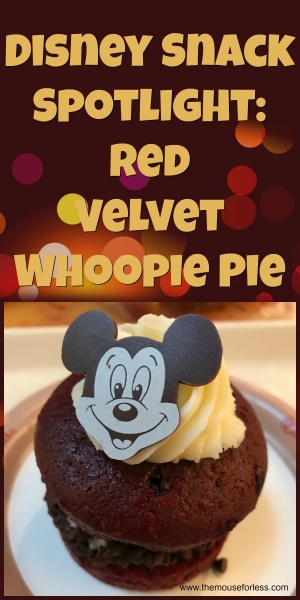 On one of my more recent trips to Walt Disney World, I was visiting Sunshine Seasons, grabbing a delicious meal, but I was really having a sweets craving. So, I went over to the bakery counter to take a peek at the offerings.
But first let's back up and talk a little bit about Sunshine Seasons. It's a quick service restaurant located in Epcot's The Land Pavilion. It can be found on the lower level and features multiple different bays for Guests to be able to choose from to complete their meal. Guests can choose from The Bakery, The Asian market, the rotisserie area, the sandwich area, and the kids section. Once you're party has completely complied your meal, you will head to the check out counters and pay.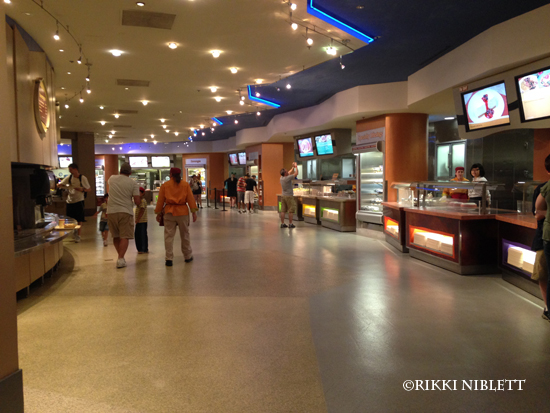 Sunshine Seasons is well known for having some of the best quick service options at Walt Disney World. There are a ton of choices that are quite varied, and they are legitimately good. In addition, Sunshine Seasons has some of the very best desserts at the Resort. Which is why I was on the mission I was on this very day.
I decided to choose the Red Velvet Whoopie Pie. It looked quite delectable, just from it's initial appearance. Plus, it had a Mickey chocolate on it, so how could it be bad?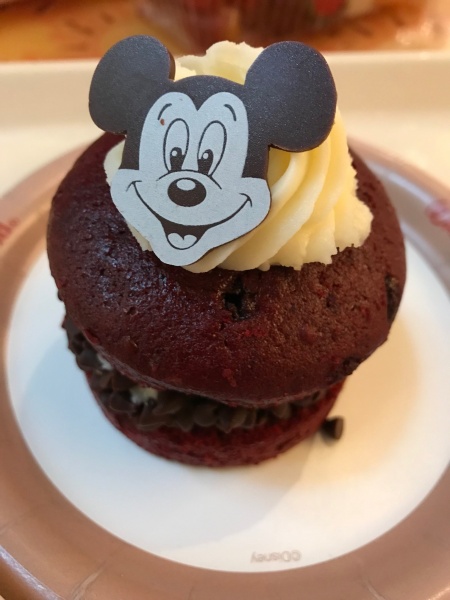 I took one bite and I was in heaven! This Red Velvet Whoopie Pie was incredible. The cake on it was moist. I am a sucker for icing and the interior was filled with sickly sweet frosting. Oh and the chocolate chips that were found around the outside gave it a nice (sweet) crunch. This is a rich dessert and I was certainly glad I was sharing it. Granted, I could have happily eaten it all by myself, but I didn't mind splitting.
This has quickly become one of my favorite desserts at Walt Disney World and I'm so sad it took me so long to try it!
Have you ever tried the Red Velvet Whoopie Pie from Sunshine Seasons? What did you think? Share your thoughts in the comments.
Did you like this article? Make sure to share it with your friends! Check below for easy ways to share!
Incoming search terms:
red velvet whoopie pie epcot