This post may contains affiliate links for your convenience. If you make a purchase after clicking a link we may earn a small commission but it won't cost you a penny more! Read our full disclosure policy here.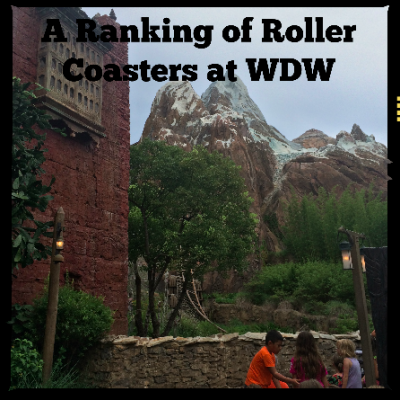 Walt Disney World is an amazing vacation destination for just about anybody. Whether you're a thrill-seeker or you prefer more relaxing days, you'll be sure to find something to suit your needs! Of course, attractions are a large part of Disney vacations, and choosing the attractions you most want to ride can be a bit overwhelming. If you're not sure about which coaster to ride, I've gone ahead and ranked them in order of most mild to most intense!
1. The Barnstormer, must be 35" or taller to ride
For those who want to ride a coaster, but might be apprehensive to take the plunge, The Barnstormer is a great option! Take a ride on The Great Goofini's stunt plane for a quick and relatively mild flight. This attraction is great for smaller thrill-seekers; it's a short ride with gentle twists and turns.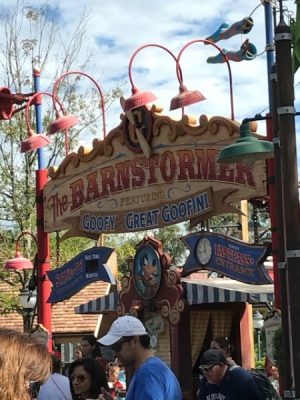 2. Big Thunder Mountain Railroad, must be 40" or taller to ride
The "wildest ride in the wilderness" isn't the wildest ride at Walt Disney World, but it's one of my favorites. Climb aboard a train as it takes a trip through abandoned mines, through the town of Tumbleweed, and through the skeleton of a giant dinosaur! This attraction is longer and quicker than The Barnstormer, giving you a bit more thrill!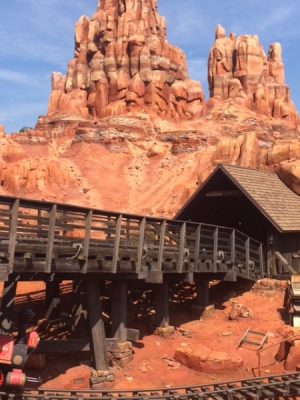 3. Seven Dwarfs Mine train, must be 38" or taller to ride
Though the height minimum is lower than that of Test Track, I consider the Mine Train to be more thrilling! Take a ride through the mines with the Seven Dwarfs; and experience smooth drops and twists. You'll experience some great views of New Fantasyland, too!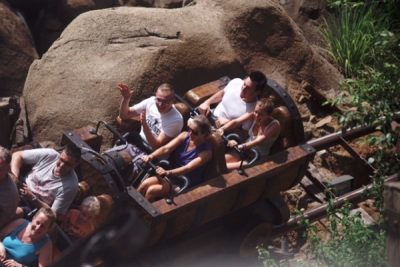 4. Space Mountain, must be 44" or taller to ride
This one is my fiance's favorite; Space Mountain takes you on a journey through the galaxy, passing constellations, planets, and fun light effects. This attraction is dark, making for an exciting trip throughout space!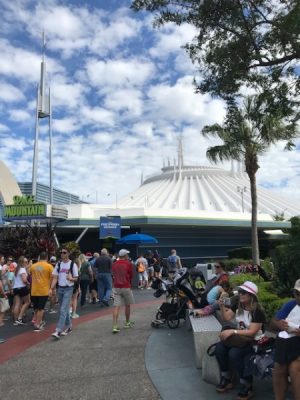 5. Expedition Everest- Legend of the Forbidden Mountain, must be 44" or taller to ride
In my opinion, Everest takes the next step in roller coaster intensity from Space Mountain. Board a train and take a ride through the Himalayas, where you'll encounter the Yeti and be forced to roll backwards through the mountain to get to safety. This attraction has lots of steep drops and twists and turns; if you experience motion sickness, you may wish to skip this one!
6. Rock 'n' Roller Coaster Starring Aerosmith, must be 48" or taller to ride
If you're looking for some serious thrills, you've come to the right place! Aerosmith is playing a concert in downtown Los Angeles, and you've got to take a super-stretch limo through LA traffic to make it in time. You'll blast off at 60 miles per hour, hit 3 upside down loops, and end up on the red carpet at the concert in no time.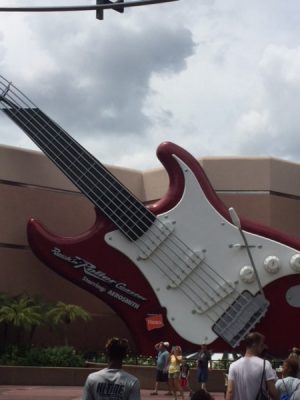 What is your most thrilling roller coaster at Walt Disney World? Share why in the comments.
Did you like this article? Make sure to share it with your friends! Check below for easy ways to share!
Incoming search terms:
https://www themouseforless com/blog_world/ranking-roller-coaster-mild-intense/
disney world rides ranked by intensity