This post may contains affiliate links for your convenience. If you make a purchase after clicking a link we may earn a small commission but it won't cost you a penny more! Read our full disclosure policy here.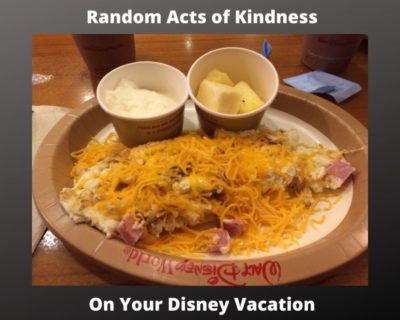 Do you have extra Dining Plan Credits?
I don't know about you, but I'm always looking for ways to spread some kindness into our world. I don't always succeed, but I try to see when I can hold a door open for someone, give up my seat to an elderly bus passenger, or compliment a stranger on her stylish outfit.
There are times on my Disney vacations when I have witnessed some pretty cool random acts of kindness. And I've tried to practice some of these acts myself! Here are some ways you can spread the joy during a Disney vacation.
SHARE!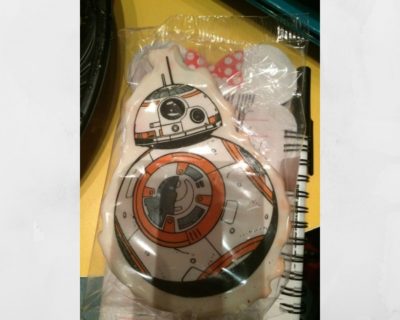 Changed your mind about that cookie?
Recently, my family was at Disneyland Park and my daughter bought a bouquet of Mickey-shaped lollipops. Like me, she is not a fan of citrus flavored candy, and picked out the green and orange ones. While we were line for it's a small world, I noticed a family with a young daughter in front of us. I quietly asked the mother if her daughter would like the rejected, still wrapped lollipops. A huge smile went across her face and she gratefully accepted!
Notice that I asked this mother out of earshot of her child, and I definitely would not have offered them to the child herself. I have no idea about possible allergies, or food preferences, or even if the child had just behaved horribly and the parents did not want to give the child candy! I offered it discreetly to a parent, and it would be up to that parent when to offer them to her child.
CANCELED/UNUSED FAST PASSES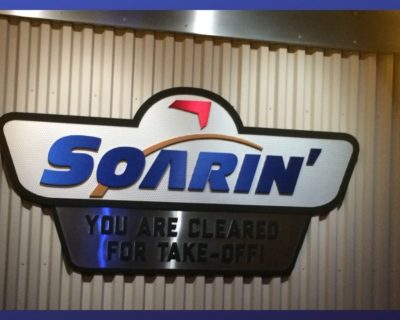 Got an extra FastPass?  About to cancel a FastPass+?
Years ago, I was in Disneyland Park with my extended family. My Dad had collected all our park tickets to get us all FastPasses to Hyperspace Mountain. (Remember that Disneyland still uses the old paper FastPass system.) As it turns out , two people in our party did not want to ride at our assigned time.
Before we got in line at our assigned time, we noticed a young couple looking at the posted wait time in dismay. So my husband offered them our unclaimed FastPasses. The look on this young couple's faces was as if they had just won the lottery.
If you're at Walt Disney World, you can still spread that Fast Pass Plus love, just in a different way. If you're about to cancel a FastPass+, you might strike up a conversation with someone nearby to let them know. Maybe they'd be able to get onto My Disney Experience and book the very Fast Passes that you are canceling!
THOSE UNUSED DISNEY DINING PLAN CREDITS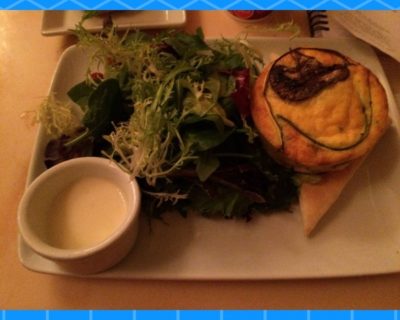 Got any unused Quick Service credits?
A couple of years ago prior to one of our Disney vacations, changes to the Disney Dining Plan added some enticing new policies to make the Plan more appealing. One of them is that you can, if you want, use your dining plan credits to pay for someone else's meal.
When we were eating breakfast at the Beach Club Marketplace a while back, I witnessed a young man bringing a tray with his family's breakfast to their table. He then handed some cash to his father. "Here you go," he said. "When it was time to pay, a nice lady said she was checking out and had 4 extra quick-service credits left, so she bought us our breakfast!"
Of course, if this lady had wanted to get every single benefit from her Dining Plan, she could have gone to the Marketplace with the intention of swapping those 4 quick-service credits for twelve snack credits and purchased prepackaged snacks for the trip home. But instead, she opted to practice a random act of kindness for another family!
What ways have you shared the kindness while on your Disney vacations? Share in the comments or on Facebook or Twitter!
Did you like this article? Make sure to share it with your friends! Check below for easy ways to share!
Want to visit a Disney Destination? Contact The Magic for Less Travel for more information and a free, no-obligation quote.