This post may contains affiliate links for your convenience. If you make a purchase after clicking a link we may earn a small commission but it won't cost you a penny more! Read our full disclosure policy here.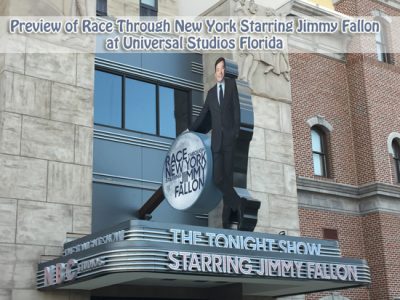 We're getting closer and closer to the newest attraction at Universal Studios Florida – Race Through New York Starring Jimmy Fallon! The ride opens officially on April 6 and it looks like it's going to be a ton of fun!
Race Through New York will have you Jimmy Fallon and see all your favorite characters from NBC's The Tonight Show. The attraction will have both you and Jimmy take part in a thrilling race that will have you zooming around familiar New York City landmarks. In the attraction, you'll speed down The Tonight Show's hallways and through the busy streets of midtown Manhattan, head down into the city's subways, soar over skyscrapers, even dive into the East River as you hurtle towards the finish line. Rumors indicate there will even be smells included, such as the smell of pizza.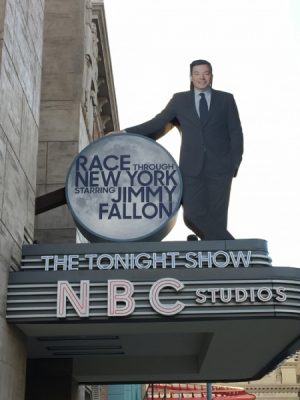 The attraction is so awesome, as the waiting area and lobby have been designed to re-create the famous 30 Rock. You'll feel like you're actually there. In the lobby, you'll see memorabilia that spans 60 years of The Tonight Show. This includes suits and props from its storied history.
You'll have time to enjoy these unique artifacts because Race Through New York Starring Jimmy Fallon will be the first attraction to feature a Virtual Line experience at Universal Studios Florida. With this new system, which you'll be able to access through The Official Universal Orlando Resort App or at kiosks located outside the attraction entrance, it will allow you to virtually wait in line while you still enjoy the rest of Universal Studios. When it's your time, just head back to the attraction, head inside, and get ready to ride.
The attraction also features a brand new shop, aptly named The Tonight Shop. This shop includes merchandise that is unique to The Tonight Show's current host's antics. Items include shirts with the "Ew!" moniker, classroom instruments, Thank You notes, Hashtag the Panda, ride souvenirs, and more.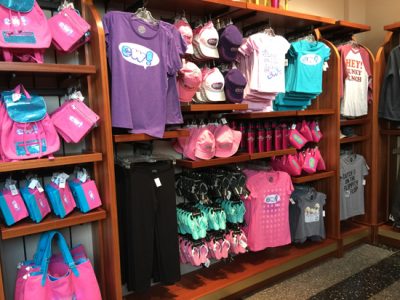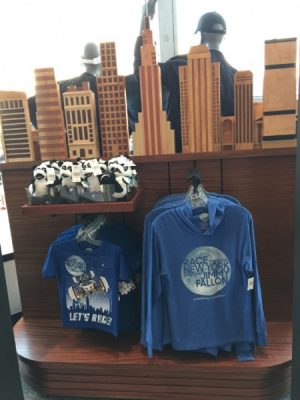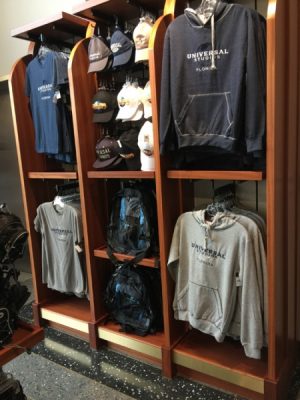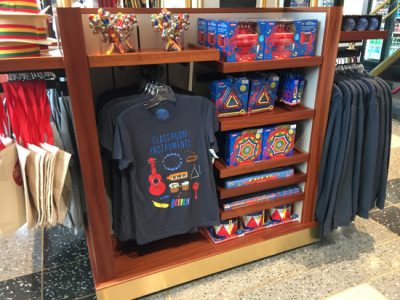 The walls of the shop are lined with photos of Jimmy dressed as some of his characters, as well as some of his crew.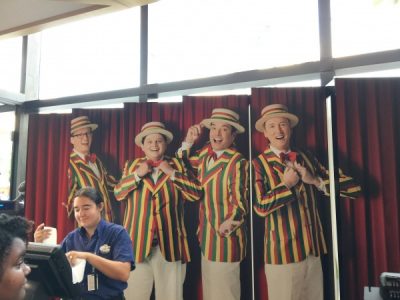 Overall, I cannot wait to experience Race Through New York Starring Jimmy Fallon. The attraction seems like it will be a lot of fun.
Photos courtesy of Carol Gallo.
Are you excited to ride Race Through New York? What excites you the most? Share your thoughts in the comments!