This post may contains affiliate links for your convenience. If you make a purchase after clicking a link we may earn a small commission but it won't cost you a penny more! Read our full disclosure policy here.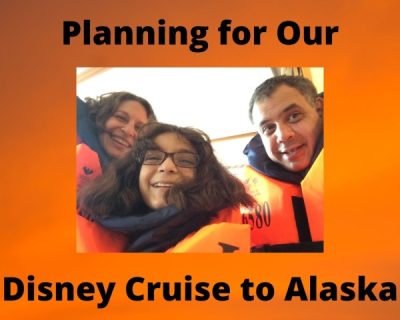 My family on our first Disney Cruise
Not too long ago, I wrote a blog explaining why I wanted my family's next Disney Cruise to be a cruise to Alaska. To my surprise, after I had written it but before it was published, my parents contacted my sister and me and asked if we'd be interested in a family reunion trip….on a Disney Cruise to Alaska!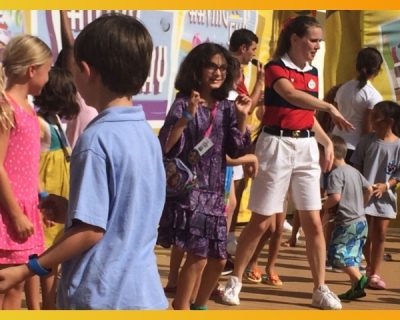 The Sail Away Party on the Disney Dream
Since then, we've been in planning mode. First off, we needed to find a cruise that worked with everyone's schedules. Finding a week where we're all available to go to Walt Disney World or Disneyland is complicated enough. But with a cruise, we only have a certain number of weeks available, so it was even more difficult. There's no chance of "You can arrive on the 5th and we'll arrive two days later."  But in the end we found one!

Now that the cruise is booked, our family has to deal with passports. This cruise departs from Canada, so we all need to make sure our passports are valid. I'm planning on taking care of my immediate family's passports, since I've heard reports that it is taking about 16 weeks for a passport renewal. It also sounds like you can get an expedited passport in 12 weeks, but I'd love to avoid paying that extra cost if it's possible.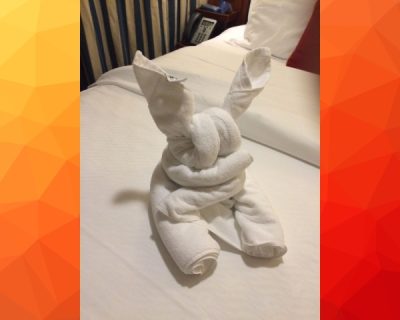 What kinds of towel animals will we find in our stateroom?
We also are going to book a hotel for the night before our ship departs. We've all had the unfortunate situation of having a flight delayed or canceled. And we don't want something like that derailing our plans. We know darn well that the ship will leave on time even if our flights get messed up. So we're planning on arriving good and early the day before the cruise begins to make sure we are covered no matter what. The good folks at The Mouse for Less have heartily recommended the Pan Pacific Vancouver as being the hotel that is the most convenient to the port.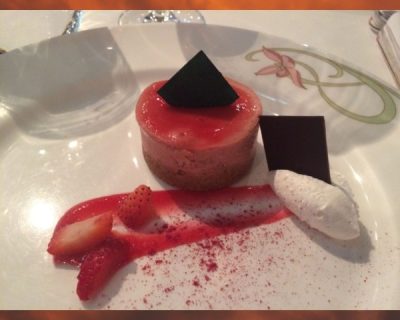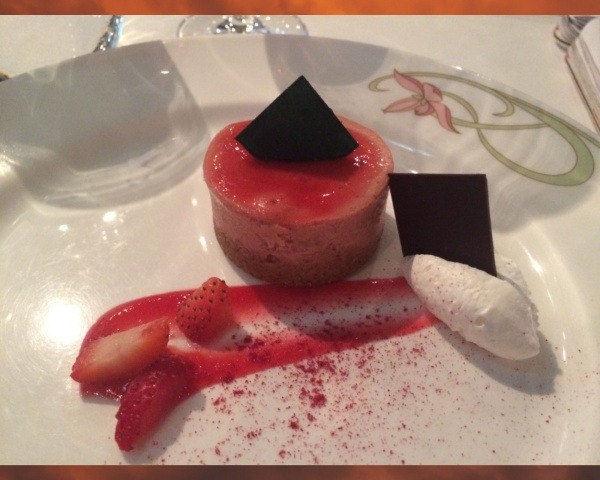 Will our desserts be just as good on the Wonder as they were on the Dream?
Our next action item is to look at and choose port adventures. When my husband, my daughter and I took our Disney Cruise to the Bahamas, we only booked one port adventure. There was so much to do on Castaway Cay and onboard the Disney Dream that we didn't feel the need to book much extra. But our Alaska cruise is going to be much longer, so we're definitely going to be looking into those excursions!

Next, we need to consider our dining options. I am a huge fan of the rotational dinner service on the Disney Cruise Line. And I can't wait to try Tiana's Place and Triton's on the Wonder! But with a long cruise such as ours, I'm wondering (pun totally intended) if it might be worth it to book a specialty meal. Maybe the adults could splurge for a meal at Palo while the teenagers in our party hang out in the teen lounge, lounge by the pool, or explore the ship together.

One thing is for sure: I am so looking forward to this cruise!


Have you cruised to Alaska before? What tips do you have? Share your thoughts in the comments or on Facebook or Twitter!
Did you like this article? Make sure to share it with your friends! Check below for easy ways to share!  
Want to visit a Disney Destination? Contact The Magic for Less Travel for more information and a free, no-obligation quote.

Incoming search terms:
disney alaska cruise blog
https://www themouseforless com/blog_world/planning-alaska-disney-cruise/