This post may contains affiliate links for your convenience. If you make a purchase after clicking a link we may earn a small commission but it won't cost you a penny more! Read our full disclosure policy here.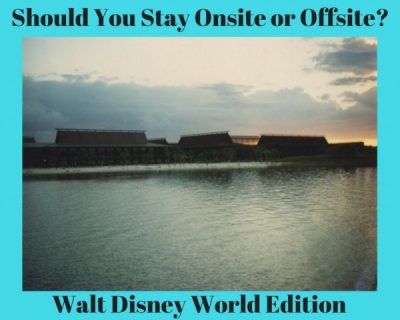 The Polynesian Resort, an onsite option
Planning for a Walt Disney World vacation involves many decisions. When do you want to go? For how long? What attractions are most important to your family? Where would you like to eat?
But one of the first decisions you'll make is where to stay. The two major categories of resorts are on-property (resorts owned and operated by Disney that are on Disney property) and off-property (hotels, motels, and resorts that are located off Disney property and run by separate companies).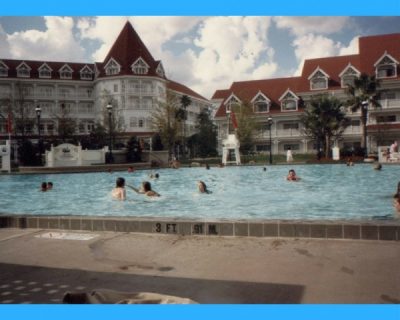 The Grand Floridian, an onsite option
So, how do you make this decision? Let's take a look at the pros and cons of both:
STAYING ON-PROPERTY
THE PROS
You'll be immersed in Disney theming. Disney's resorts are designed to take you away from the ordinary. Some resorts feature big, bold , colorful icons from Disney movies. Others recreate far off locations and time periods long gone. The décor, the architecture, and the music that plays all help to set the scene.
Extra Magic Hours! Most days, at least one park will feature a block of time when only guests of Disney owned and operated resorts can either enter the park early or stay in the park after closing. For some visitors, this perk alone is worth staying on property.
MagicBands! Although anyone can buy a MagicBand, if you stay on-site, one band for each member of your party will be included in the cost of your resort stay. These colorful, customizable bands put your room key, theme park tickets, Magical Express information, Dining Plan credits (if you choose to purchase a Dining Plan) and, optionally, credit card information right on your wrist. I, for one, love not having to search for my I.D., key, ticket, or wallet when I'm out and about.
The Yacht Club, an onsite option
Magical Express! Staying on property means that you can take advantage of Disney's complimentary bus service from Orlando International Airport (MCO) to your hotel. You will be provided with special luggage tags so that once you deplane at MCO, you can skip baggage claim and go directly to your bus. Disney will deliver your luggage to your resort hotel room. Once on property, you can use Disney's complimentary transportation system to get around the World.
Only guests of Disney owned and operated resorts can purchase one of Disney's Dining Plans. These plans give you the option to pre-pay for credits, to be used at most of the restaurants on Disney property.
THE CONS
Not everyone wants to be constantly surrounded by Disney theming.
Not everyone enjoys Extra Magic Hours. Because so many onsite guests take advantage of them, often the park that has Extra Magic Hours on any given day will be the most crowded.
Large groups might be able to find better options off site. Although Disney does offer accommodations for groups of 5 and more that include kitchenettes of full kitchens, these tend to be more expensive and are limited in number.
Disney offers complimentary transportation from all of their owned and operated resorts. However, many guests find the wait for this transportation too long, especially the buses.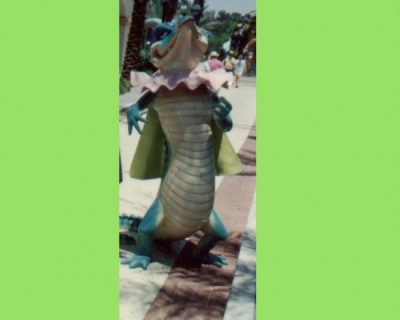 Pool area of Port Orleans French Quarter, an onsite option
Disney's Dining Plans can be a great value for those who will actually use all their credits. But for a family of light eaters, or families that aren't planning on going to character meals, sometimes it's less expensive to pay out of pocket as you go.
STAYING OFF-PROPERTY
THE PROS
Large families often find that they can save money by renting a house or condominium style unit, especially if there is a full kitchen. Disney does offer suite style accommodations, but these are limited, and those with full kitchens are expensive.
Those who are driving to Walt Disney World already have their family car with them, and can use their own car to get to and from the parks. Complimentary Disney transportation is often not important to these families.
People planning a last minute trip will have an easier time finding something off property than on property, especially if they are on a budget.
If you are planning to explore other Orlando area attractions, such as Universal Studios and Sea World, you might want to find a more centrally located off property hotel rather than be smack in the middle of Walt Disney World.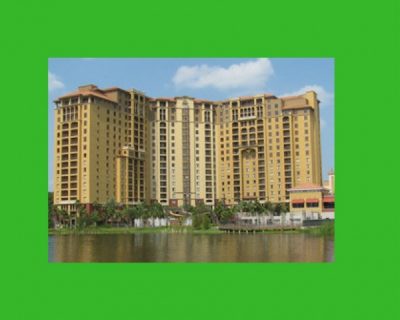 The Wyndham Bonnet Creek Resort, an offsite option
Families who plan to spend almost all of their vacation in the parks might not prioritize things like themed pools, activities at the resort, or theming. For some families, a hotel is a place to sleep and shower, and that's it.
THE CONS
Location, location, location. Walt Disney World is vast. If an off property hotel boasts that it's only 10 minutes away from Disney World, they often mean the main gates, NOT a specific theme park. It can take substantially longer than that to get to the park of your choice, especially in heavy traffic.
If you're planning to stay off-property and drive your car to the parks in order to save money, factor in parking prices at Walt Disney World's parks. These can add up. A standard parking space at any Disney theme park will cost you $20 a day if you stay off property.
If you're planning on taking a hotel's shuttle to Walt Disney World, find out if they charge a fee. Also, find out what the schedule is. That shuttle will probably not run as often as Disney's internal transportation system.
Don't automatically assume that off site hotels are cheaper than those on Disney property. Disney has a category of resorts called Value, which run around $105 – $200, with the highest rates being during peak times of year. Check around (or have your travel agent do so) before deciding.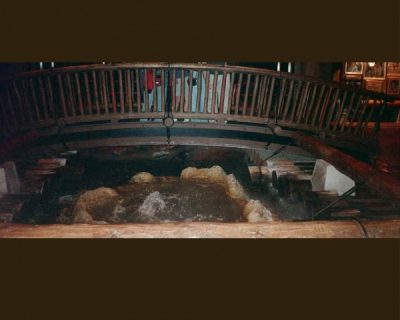 Wilderness Lodge, an onsite option
MY ADVICE
The last time I visited Walt Disney World and stayed off property was 1986. Ever since then, we've stayed on property. Walt Disney World is so vast that I would much rather be on property than deal with traffic from elsewhere in Orlando. The perks for staying on property are definitely worth it, not to mention the wonderful theming and fabulous Cast Members who work at the resorts. Quite simply, if we find we can't afford to stay on property at Walt Disney World, we'll save up and wait until we can. We find our vacations are much more enjoyable when we do.
What do you do? Do you tend to stay onsite or off-site? Share why in the comments.
Did you like this article? Make sure to share it with your friends! Check below for easy ways to share!