This post may contains affiliate links for your convenience. If you make a purchase after clicking a link we may earn a small commission but it won't cost you a penny more! Read our full disclosure policy here.
Old Key West — The least Disneyesque of all Disney properties
Old Key West is Disney's first time-share property (Disney Vacation Club) and when their owners do not use their units they are rented out on a nightly basis. Modeled after the Caribbean-style residences and guesthouses of the Florida Keys the resort is the least Disney-esque of all Disney properties.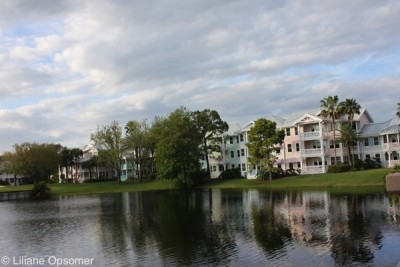 The buildings are arranged in small neighborhood-like clusters around a golf course and along Bonnet Creek. Pastel facades, white trim, and shuttered windows enhance the look. To me it is simply so perfect, that at times I worry that Disney could come up with some kind of remodeling scenario that would ruin what I consider a pristine setting.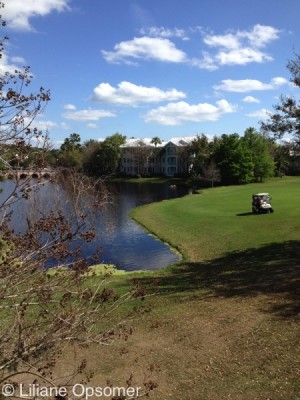 Another bonus of Old Key West is that it has the roomiest accommodations in all of Walt Disney World. Each villa has a private balcony with views of the golf course, a pristine landscape, or the waterway. I stayed in a two-bedroom villa featuring a king-size bed in the master bedroom, two queen beds in the second bedroom and a queen-size sleeper sofa and foldout chair in the living room. It is perfect for a family of six and can accommodate up to nine guests. I love to have a full kitchen, especially for longer stays. Walt Disney World offers lots of great restaurants but there comes a time where I really enjoy having a meal with family and friends in a private setting.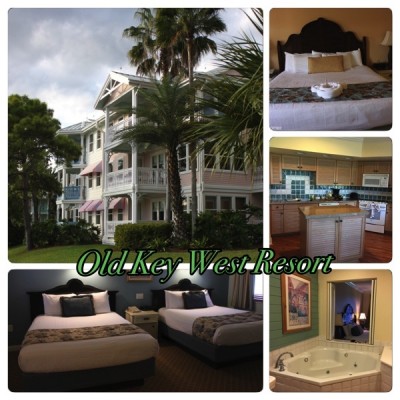 Old Key West has four pools. The largest is near the outside of the resort's lobby and the hospitality house.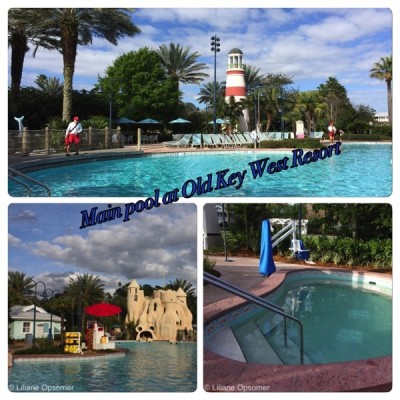 There is also a hot tub, kiddie pool, a water play area, and most amazingly a free sauna inside the idyllic lighthouse.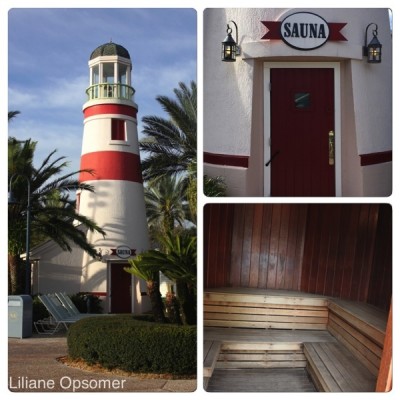 The other smaller pools are located near buildings 19 and 20, buildings 39, 40 and 41, and another one near building 55. These pools are basic pools with plenty of towels, a hot tub, and best of all they are "quiet pools," meaning that loud play and splashing around are discouraged.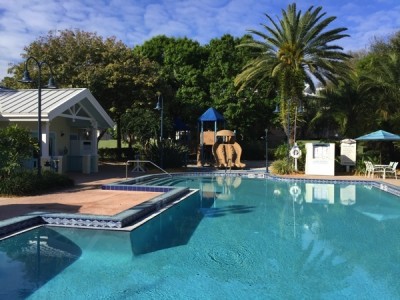 Transportation to the parks is available by bus, and Disney Springs is a boat ride away. The bus transportation takes up a lot of time as the bus makes several stops throughout the resort before leaving for the parks. Transfers are required if you wish to visit any of the Disney water parks. Newly installed screens let you know when to expect the next bus to the park of your choice. If time is of essence, and especially if you want to return to the resort for a break during the day, you are better off renting a car.
Boats to Disney Springs run every half hour and unless you are in a hurry they are really a good choice. Keep in mind that the last boat back from Disney Springs is no later than 11:30 p.m.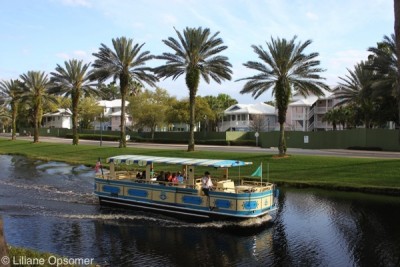 Old Key West has fabulous activities for kids. This is not a program where you can drop off your children but it is a great place where families can play games together and engage in all kinds of free activities. This is also the place where you can rent, free of charge, basketballs, and other outdoor equipment.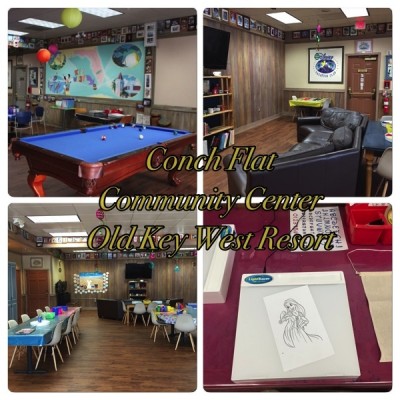 Unfortunately, the resort has only one restaurant. Olivia's is lovely and offers casual dining. On the menu: seafood including conch dishes, slow-cooked prime rib, and Key Lime Tart. I would love to see another restaurant at the resort, as it is certainly large enough to support it.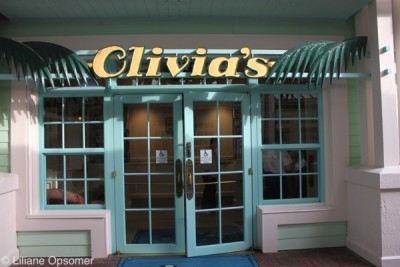 After a long day in the park it is wonderful to return to this quiet and beautiful resort. I love sitting on the balcony of my home away from home, unwind, sip a glass of wine, —and feel that I am on vacation.
Have you stayed at Old Key West? I would love to hear about our experience.