This post may contains affiliate links for your convenience. If you make a purchase after clicking a link we may earn a small commission but it won't cost you a penny more! Read our full disclosure policy here.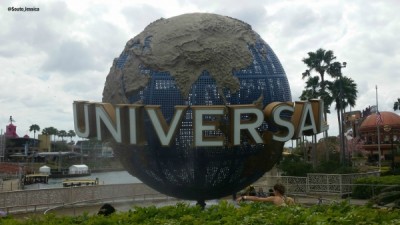 For the longest time I thought that Universal Orlando Resort was not for me. I'm not a fan of roller coasters or thrill rides and frankly was always a bit intimidated by the rides at Universal. Since moving to Orlando with my boyfriend, we have taken up going to theme parks as a leisure activity. He loves all things thrill so Universal was at the top of his list for places to visit. Now as an Annual Passholder, I have some tips to share for those who may be wary about visiting.
Here are a couple of my favorite tips for the non-thrill seeker:
Wizarding World of Harry Potter – There have been countless articles, blogs, and videos made about these areas, so I won't go into too much detail here other than to say that this is an absolute must do for the non-thrill seeker. If you've read the books or seen the movie, there are so many details and small touches that make these two areas magical (no pun intended).
A couple of can't miss items involving Harry Potter – grabbing a Butterbeer (I prefer hot), dining in the Leaky Cauldron (great food and awesome theming), devouring some ice cream at Florean Fortescue's Ice-Cream Parlour (the soft serve is surprisingly creamy, plus Butterbeer ice cream) and riding the Hogwarts Express (make sure to go both ways since the experience is different each way).
Queues – Even if you are not going to go on a ride, I would suggest still going through the queue. The plus side with this also is that you get to spend more time with your party instead of waiting outside of the ride by yourself. On many of the rides there is a point where you can dip out if you don't want to ride, so don't be nervous that you will reach a point of no return!
My can't miss queues in no particular order – Harry Potter and the Forbidden Journey, The Amazing Adventures of Spiderman, Harry Potter and the Escape from Gringotts, E.T. Adventure, Men in Black Alien Attack, The Simpsons Ride, and Transformers: The Ride 3D.
Shows – So you've been standing in queues with your thrill seeking family and friends. You may want to sit down and take in a show. There are plenty of options to entertain yourself while also giving your legs a break (and in the summer months, some much needed time in air conditioning).
My can't miss shows – Animal Actors On Locations, The Blues Brothers Show (I happen to catch this show usually when I am waiting outside of the Revenge of the Mummy for my party), Universal Orlando's Horror Make-Up Show (I'm a big fan of the show Face Off on Syfy, so I find the premise of the show interesting), The Tales of Beedle the Bard and the Frog Choir.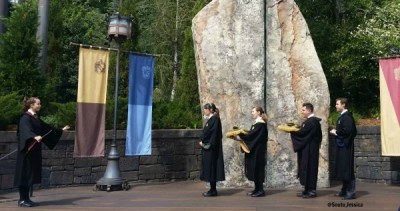 Dining – I was genuinely surprised by the amount of great food options not only at the two parks by also at CityWalk. You can enjoy food in a great themed environment like at the Leaky Cauldron or Fast Food Boulevard at the Simpsons, or you can head outside of the parks and eat some unique dishes at NBC Sports Grill & Brew or The Cowfish Sushi Burger Bar. I'm still (happily) working my way through the restaurants, so each visit is unique to the park.
Great views – I've been lucky to find some great spots in both parks that are pretty special to me. I feel that a must-do for any Universal trip is to take a ride on the Seuss Trolley Train Ride. There are some amazing views of the parks you can get on this ride, plus it's a pretty fun theme.
Some of my other can't miss spots include – the patio behind Duff Brewery, the patio behind Three Broomsticks and the area behind (see a trend here?) the Jurassic Park Discovery Center. Wander around and find a place of your own – you may be surprised what you will stumble across.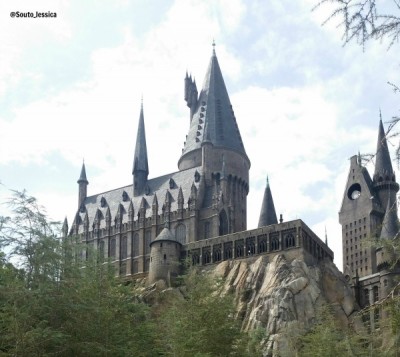 Are you a non-thrillseeker like me? What are your best tips for enjoying Universal without the thrills? Share in the comments section.
Incoming search terms:
how intense are the 3D rides at Universal studios
non thrill rides universal orlando
Universal none thrill rides