Foodie Friday: A Night at California Grill
|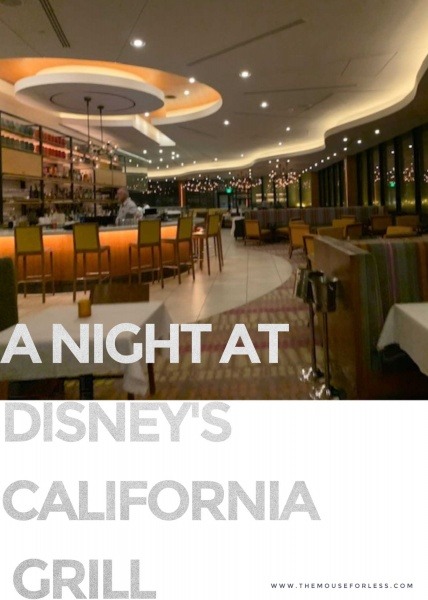 On a recent visit, I was able to knock another Disney restaurant off my bucket list. I was finally able to dine at the restaurant that many consider to be among the best at the Walt Disney World Resort – California Grill. This popular signature table service restaurant can be found at the top of Disney's Contemporary Resort. And yes….I was able to have the whole experience, including getting to see the fireworks from the outdoor patio! (Which is something that so many people are excited to get the chance to do!)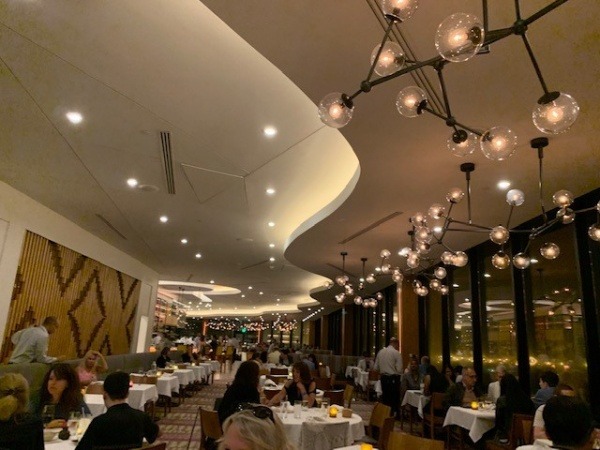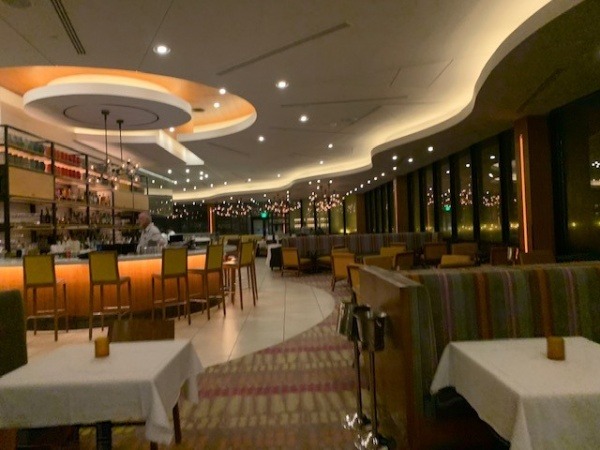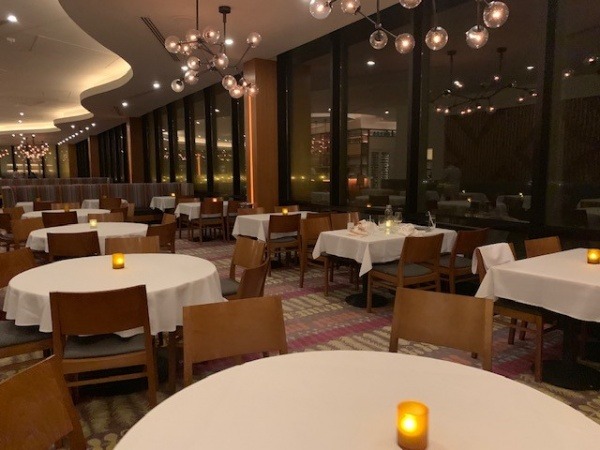 California Grill, for those who don't know, is one of the more difficult reservations to grab, especially in that sweet spot window of the later evening. It's a fan favorite due to the spectacular view and the fact that it is an elegant dining experience that offers fresh seasonal creations. (Tip: Guests who dine at the restaurant any time during the evening can return with their receipts and take advantage of the California Grill's outdoor fireworks viewing area. So don't feel like you have to have that "fireworks specific Advance Dining Reservation." As long as you dine there that evening, you are golden!)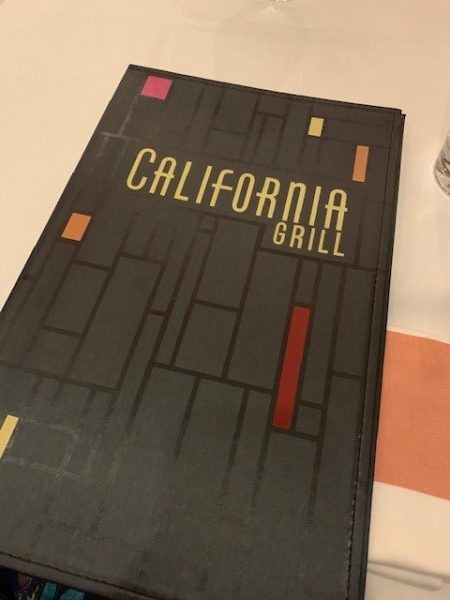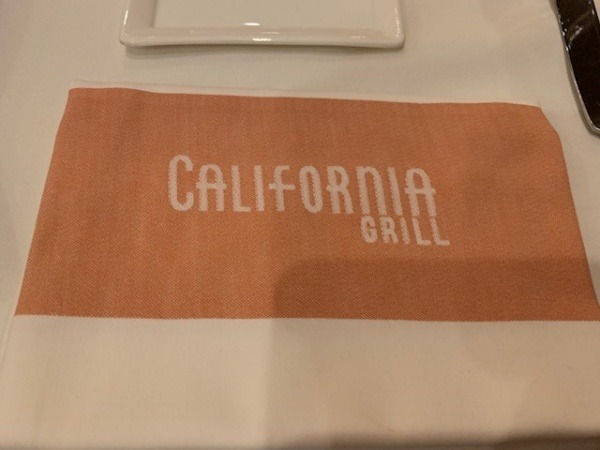 During our dinner, we went for appetizers and sushi.
The best part about the sushi here is that it's all hand rolled right there in the restaurant! And they have a large number of options to choose from, as you can see from the menu.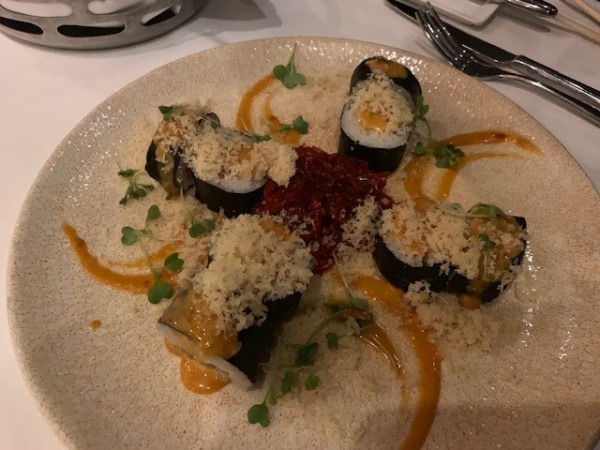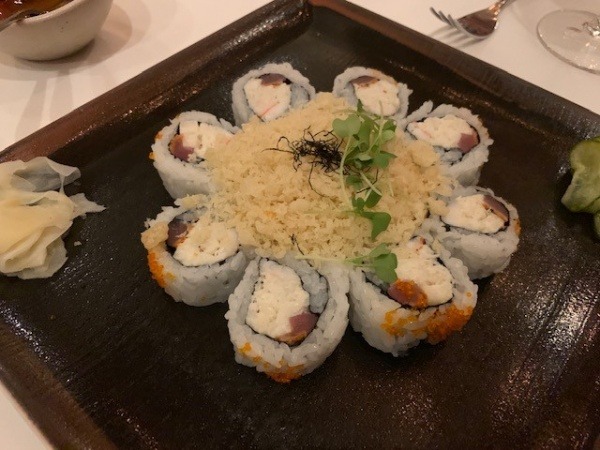 We also got their well known Sonoma Goat Cheese Ravioli. This is served with a Tomato-Fennel Broth, Crispy Mushrooms, Tiny Basil, and Arbequina Organic Olive Oil. It is exceedingly delicious. The broth is light and the goat cheese in the ravioli is wonderful and creamy. It is only one very large ravioli, so while it can be shared by being cut in half, it's really mostly an appetizer for one. Also, unlike other appetizers, this is not one that will fill you up by itself. The good thing was we had plenty of food to share amongst ourselves, so it was ok.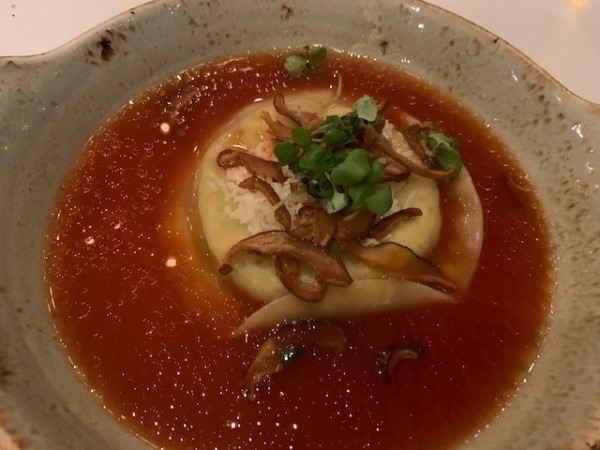 Finally, we got the Braised Beef Short Rib Wontons which are served with a Doenjang Miso-Cola-Onion Sauce, Crispy Garlic-Chili Oil, Radish, Pickled Lotus Root. These were really great as well. There was a great flavor in the sauce which paired nicely with the beef.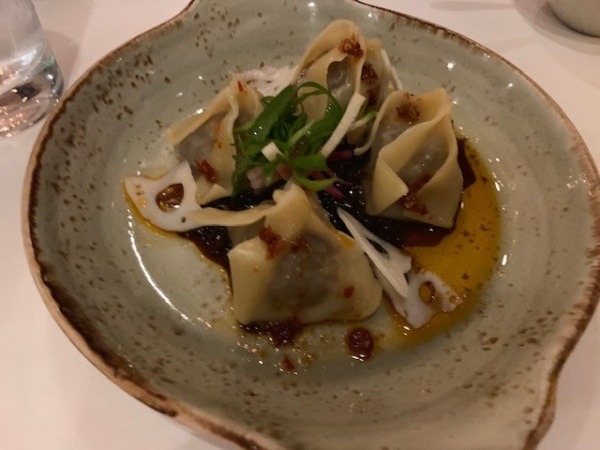 Overall, we very much enjoyed our evening at California Grill. It was an evening spent with friends and was the perfect cap off to a great day.
Have you experienced California Grill before? What are your thoughts? Let us know your suggestions in the comments or on Facebook or Twitter!
Did you like this article? Make sure to share it with your friends! Check below for easy ways to share!
Want to visit the Walt Disney World Resort? Contact The Magic for Less Travel for more information and a free, no-obligation quote.

Incoming search terms:
braised beef short rib wontons california grill