This post may contains affiliate links for your convenience. If you make a purchase after clicking a link we may earn a small commission but it won't cost you a penny more! Read our full disclosure policy here.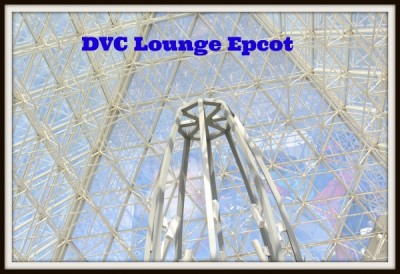 On a recent trip to Walt Disney World in sizzling hot July, my family was able to take a break in the brand new DVC member lounge in Epcot's Future World. This is available only for Disney Vacation Club members so have your DVC card and a photo ID.   It is located on the top floor of the Imagination pavilion, the entrance is inside the "ImageWorks" shop.  This is the same pavilion you will find Journey into Imagination with Figment.
You check in downstairs with a Cast Member and then either take the stairs up or there is an elevator if needed.  Upon entering the DVC member lounge there is a desk there with a dedicated Cast Member to answer any questions or assist you with anything you need. The lounge is spread out in a large circle around the stairs & elevator which are located in the middle. The colors were bright and fun, but not too bright in the Florida sunlight.  For those of you that may recall the interactive ImageWorks area that was located in this pavilion many years ago, this is in the same space.
The first thing you can't help but notice is the beautiful ceiling. It is the glass pyramid you see from outside, with the sky behind it. I imagine it has as many moods as the weather and time of day do, so it would be wonderful to visit the DVC member lounge at different times.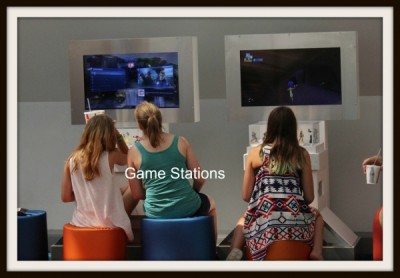 Heading to your left when facing the desk, you will pass some comfortable seating and then see the gaming area, complete with Disney Infinity.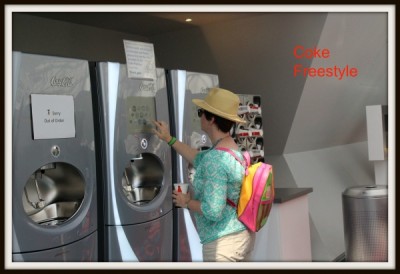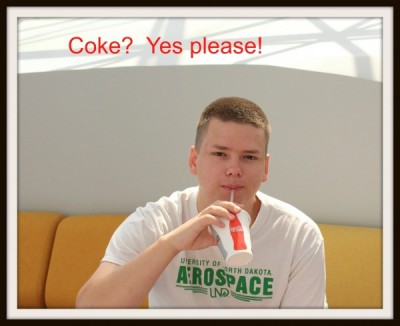 Next to that is a Coke Freestyle machine where you can choose your soda and add flavors. It is also one of the few places on property that I have found Mello Yellow, which in a pinch works as a substitute for my beloved throwback Mountain Dew. My daughter mixed me up a peach Mello Yellow and it hit the spot.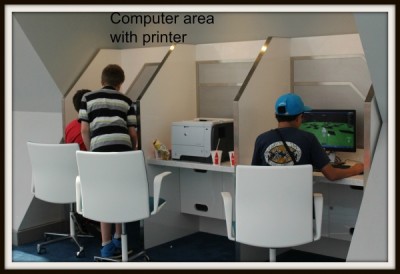 Next to that there is a bank with 2 computers and a printer, these were being used by some kids playing games, but I am sure you could access the internet and take care of anything you needed to.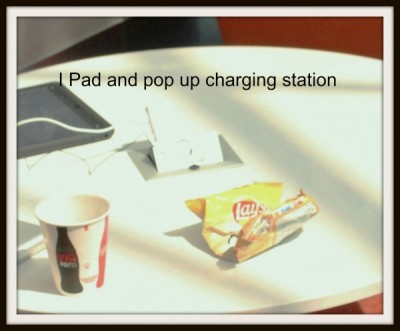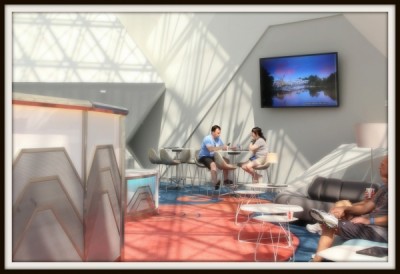 Near each of the seating areas were some iPads for your use as well and the tables had charging areas in the middle.
Shortly after we sat down to relax a bit, a cast member came around with a cart with chips. They had Lays Classic, Lays Baked (less fat), Cheez It's (also lo fat) and pretzels.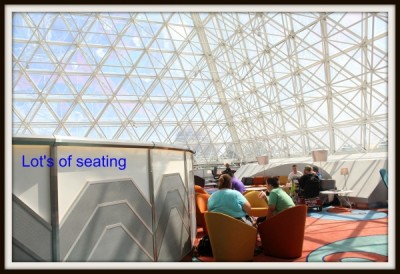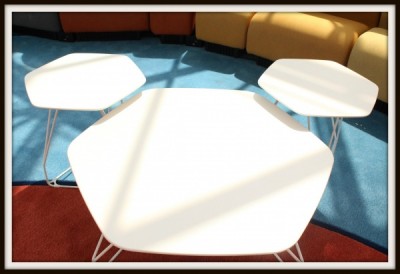 This is a great option for DVC Members and I am sure my family will be back on some of those long Epcot days just to cool off, and chill out.  When the cast member at the desk was asked if DVC was planning any other lounges in the parks, she said anything was possible, but nothing at this time.   You do need to remember to check out at the desk when you leave.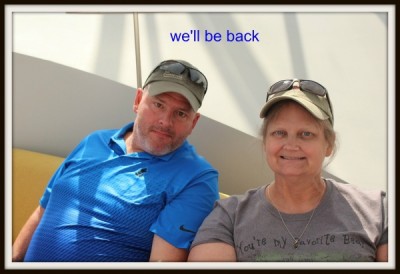 Does the Disney Vacation Club Lounge sound like somewhere you would like to enjoy? Share your thoughts on the blog.