This post may contains affiliate links for your convenience. If you make a purchase after clicking a link we may earn a small commission but it won't cost you a penny more! Read our full disclosure policy here.

Editor's Note: This article was written prior to the parks closing due to COVID-19.
My five favorite things at the Magic Kingdom in Walt Disney World are quite a mix, but don't include some of the more popular things at the park.
One of the newest rides, Seven Dwarfs Mine Train, doesn't even make my list. In addition, it turns out I'm not a huge parade or fireworks fan. Rather than stand or sit in one spot to view those offerings, I'd rather take advantage of shorter lines for rides instead. As a bonus, seeing the fireworks from Splash Mountain is kind of awesome. (My parade exception is the Main Street Electrical Parade, which I adored and almost always stopped to watch. Sadly, that parade left Walt Disney World in 2016.)
So, if it's not the Festival of Fantasy parade or Happily Ever After fireworks show, what are my favorite things at the Magic Kingdom?
I'll list them for you!
Number 5
That first sight of Cinderella Castle while walking up Main Street. That's the moment when I smile, my heart is happy, and I tell myself, "I'm home." Every trip must have a castle photo and either a castle selfie or a PhotoPass shot of us in front of the castle.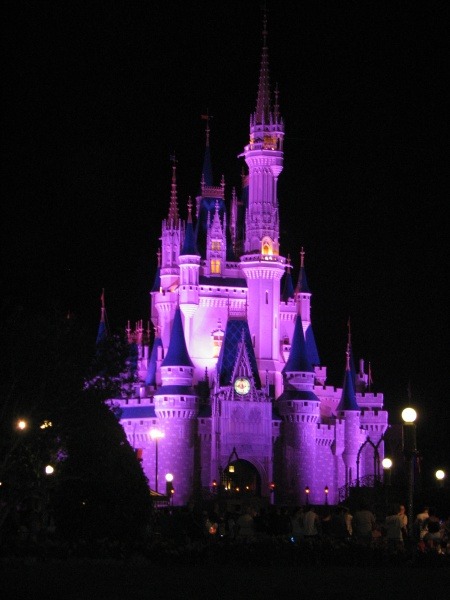 Number 4
The mountains. Ok, I'm cheating a little bit here, but it's really hard to narrow things down to just five. How can I pick Space Mountain over Big Thunder Mountain or Big Thunder Mountain over Splash Mountain? The truth is I love all three of the mountains. Each mountain offers its own brand of thrills. For me, Big Thunder Mountain is the most fun. Up, down, left, right, and under some dinosaur bones! It's a non-stop funfest! Space Mountain is the most exciting. Whizzing through the dark, you never know which way the ride is going next. Splash Mountain packs the biggest thrill with its 50-foot drop!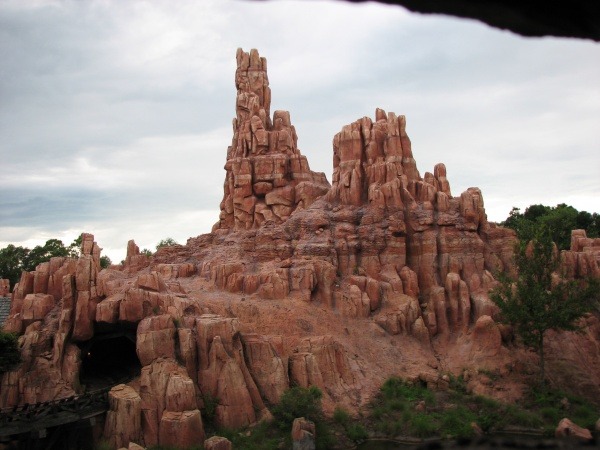 Number 3
The atmosphere in each part of the park. Have you ever noticed the sights and sounds in Adventureland make you feel like you are in the jungle, or how Frontierland looks and feels like you're in the wild west? I love the completely immersive effect that the Magic Kingdom achieves in each of the different lands. It really makes it effortless to stay inside my Disney bubble while I'm on vacation and don't want the real world to intrude.
Number 2
The Haunted Mansion. My kids once told me that I didn't have to sing and seat dance through the cemetery every time we ride it, but come on! How can you not sing along to "Grim Grinning Ghosts"? This ride is not scary, but *just* spooky enough to make you want to glance over your shoulder. I love it! And what about those hitchhiking ghosts at the end?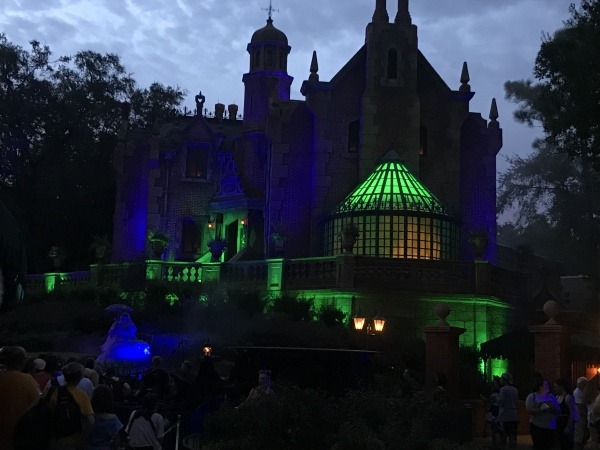 Number 1
Dole Whip floats! It's my favorite Disney food and the snack I most look forward to having each trip. The smooth, creamy pineapple soft-serve paired with the cool and refreshing pineapple juice is just the perfect treat every time!
So there you have it – my top five favorite things at the Magic Kingdom. What are your favorite things in this park? Let us know! Share in the comments or on Facebook or Twitter!
Did you like this article? Make sure to share it with your friends! Check below for easy ways to share!  
Want to visit a Disney Destination? Contact The Magic for Less Travel for more information and a free, no-obligation quote.