This post may contains affiliate links for your convenience. If you make a purchase after clicking a link we may earn a small commission but it won't cost you a penny more! Read our full disclosure policy here.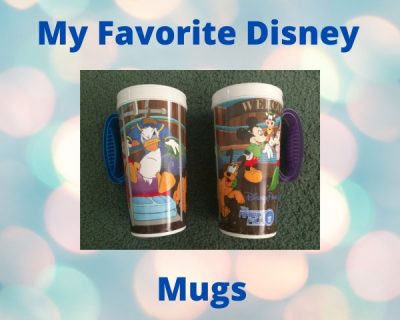 Walt Disney World Refillable Mugs from 2014
I'm not one for buying souvenirs. I don't like clutter, and I especially don't like dusting. In fact, I have a joke with my friends that if I ever won the Nobel Prize, my acceptance speech would go something like this: "What am I supposed to do with this? Great. Now I have to find room on my mantle or a shelf somewhere. Thanks a lot."

If I do buy a souvenir, it'll be something usable. Something I will use every day, and something I have a place for in my house. Like coffee mugs! Here are six of my favorites. (Well, I'm cheating a little. It's actually three of mine and three that live with my dad!)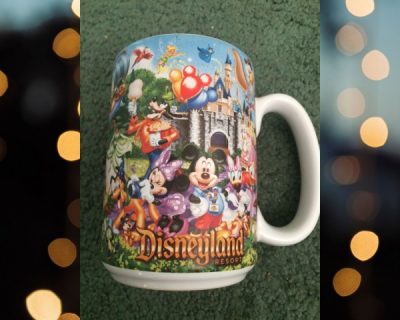 This is from the one and only birthday I've ever spent on Disneyland property. My family had given me gift cards so I could buy my own presents. This mug that has "MOM" written on the handle was perfect! It has that "only at Disneyland" quality and also the perfect size for a nice cup in the morning.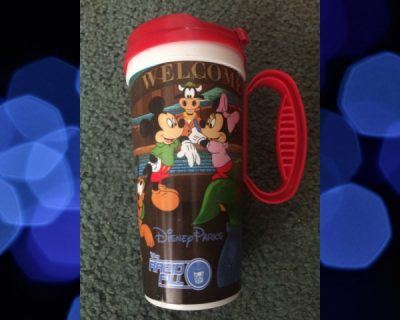 Back a couple of years, our family went on a Walt Disney World trip and got the Dining Plan. Refillable mugs were included, and we each picked a specific color (which corresponded as closely to the color of our Magic Bands as possible) so we wouldn't get them confused. If I'm going out into the world and want to bring my coffee with me, I use one of these!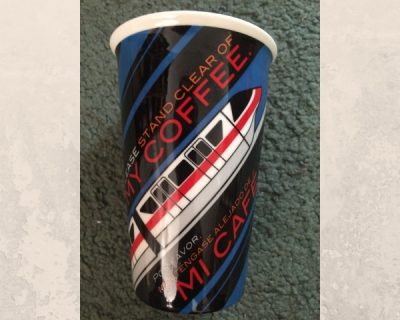 MONORAIL HUMOR TRAVEL MUG


This one is actually my husband's, but I love it too much to leave it out. He's bilingual, so of course he was drawn to this mug with the classic Walt Disney World monorail spiel on it in both English and Spanish.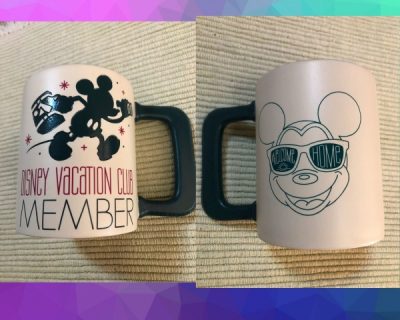 DISNEY VACATION CLUB MUG FROM THE BOARDWALK


When I ask my parents if they have any regrets about buying into the Disney Vacation Club, they say "Yes. We should have done it a decade ago." This mug that they purchased during a recent stay at the Boardwalk Villas shows their DVC pride. Now that I'm a member too, I totally get it.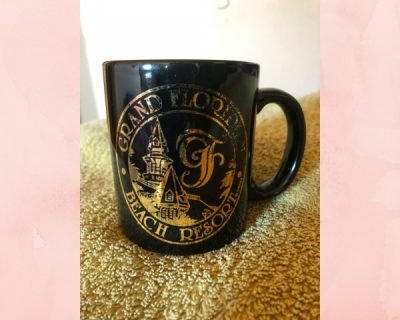 GRAND FLORIDIAN MUG


This one goes waaaaaay back. In 1991, my parents splurged and brought our family on a trip called the Grand Plan, which was an all-inclusive (except alcohol) trip including a stay in a concierge suite at the Grand Floridian. Every night when we returned home from the parks, we found a gift on our pillows. This was one of them. It's a little worn out from constant use over the years, but it brings back memories!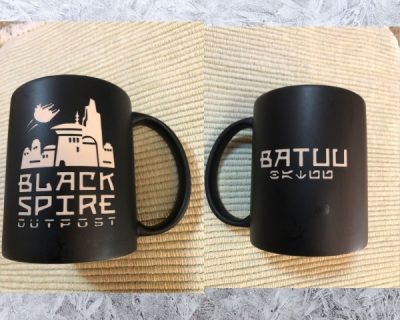 My dad bought this mug on his first trip to a galaxy far, far away. I have serious Star Wars envy every time I look at their trip photos. During the pandemic, we've been doing virtual video visits, and I often catch him during his coffee time. I've lost count of the number of times I've seen him drinking from this mug!

Bottom line: There's only one thing better than a nice cup of coffee in the morning, and that's having a nice cup of coffee with a side of Disney memories!
What are your favorite mugs that you've brought home?
Let us know what you enjoyed the most in the comments or on Facebook or Twitter!
Did you like this article? Make sure to share it with your friends! Check below for easy ways to share!  
Want to visit a Disney Destination? Contact The Magic for Less Travel for more information and a free, no-obligation quote.