This post may contains affiliate links for your convenience. If you make a purchase after clicking a link we may earn a small commission but it won't cost you a penny more! Read our full disclosure policy here.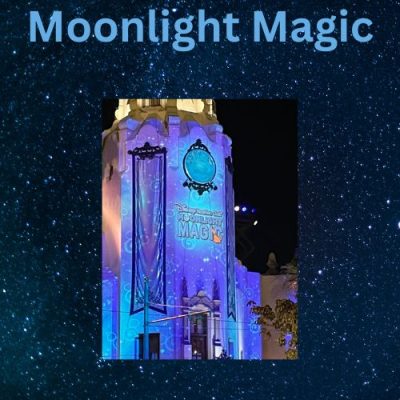 Welcome to Moonlight Magic at California Adventure!
As Disney Vacation Club members, my family is able to experience Disney magic year after year at different Disney destinations. And once in a while, we're able to experience an exclusive event just for members. The last time my family had experienced Moonlight Magic at Disney California Adventure, it was way back in 2019. On February 1st, 2023, we were able to go again!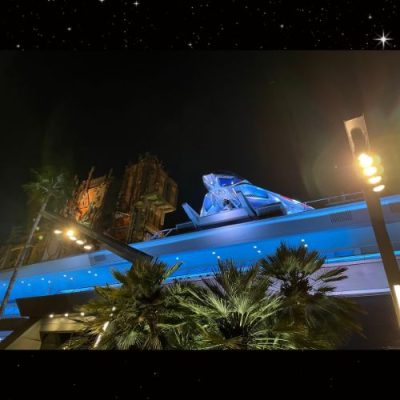 Avengers Campus
Moonlight Magic is an after-hours event held at various Disney parks throughout the year, open to Disney Vacation Club members. One of the improvements this year is that I was able to bring four guests with me. In 2019, I was able to bring only three.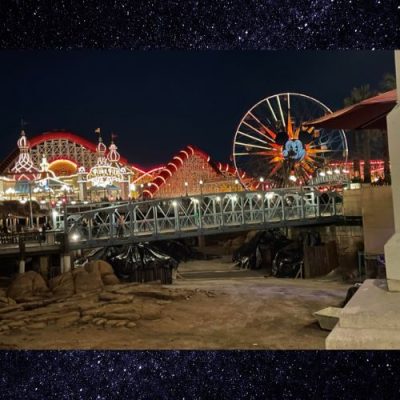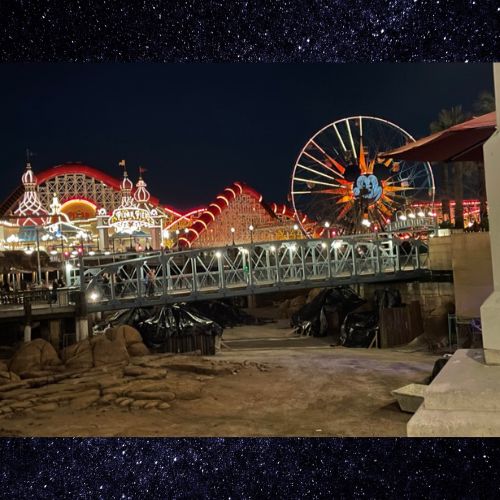 Pixar Pier
Another difference from 2019 is that the entire event was moved up by one hour. In 2019, we were able to park for free starting at 5:00, we were able to enter the park at 6:00, the party started at 9:00 and ended at midnight. But this year, we were able to park with our voucher at 4:00, we were able to enter the park at 5:00, the party started at 8:00 and ended at 11:00pm.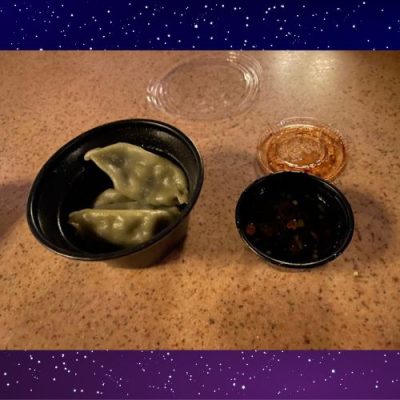 Delicious dumplings served at the Lunar New Year celebration
Another difference is the way Disney handled food vouchers. In 2019, each member of our party was given one $20 food voucher which had to be used at one location. But this year, each member of our party received three $10 snack vouchers. Not only did this mean more food, but it also meant that we could visit different locations to use each of our vouchers.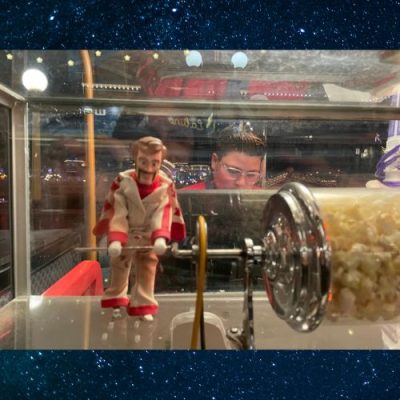 Duke Caboom roastie toastie
One important aspect of the event remained the same: Throughout the event, there were carts full of ice cream and frozen treats as well as bottles of water and soda. These were complimentary. Each person could go through the line (which was long but moved quickly since there was no payment nor voucher required) and take one item. If you wanted more, no worries! Just get in line again.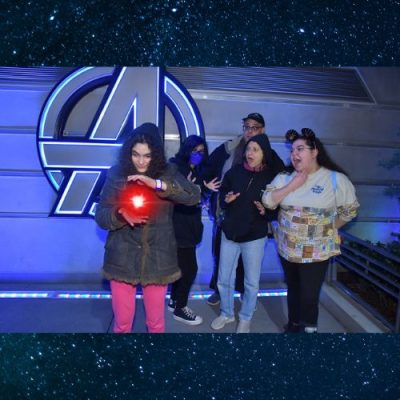 Apparently my daughter is the Scarlet Witch
One change was very welcome: The event now included PhotoPass! We were able to walk up to PhotoPass photographers throughout the park and get lots of photos, often with no line. The Magic Shots in Avengers Campus were my favorite!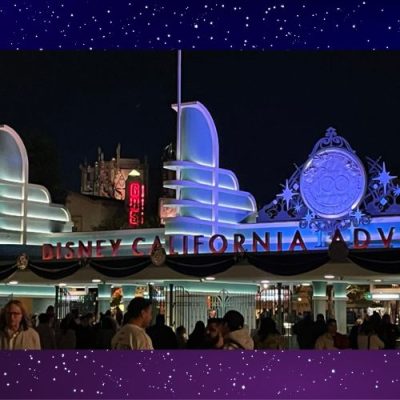 California Adventure entrance
It was completely dark out by the time we arrived at the park. (Traffic from Los Angeles to Anaheim was predictably awful. It was basically rush hour.). It was lovely seeing the lights of California Adventure sparkling in the clear, cold (well, for Southern California) night.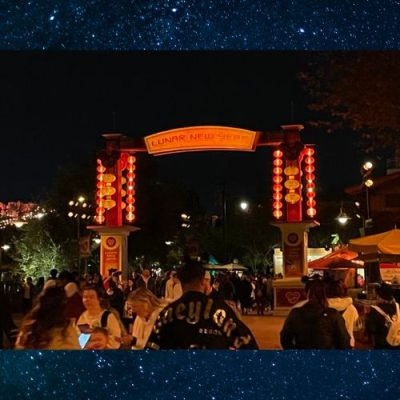 Lunar New Year celebration
The Lunar New Year celebrations are in full swing, and we were able to enjoy the ambience as well as use our snack vouchers to try some tasty dumplings and wontons. Ample seating was available.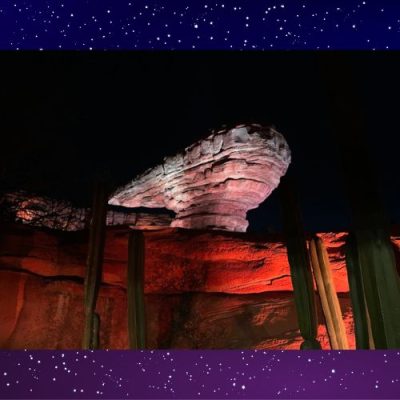 Radiator Springs Racers
The best part about the Moonlight Magic event was the ability to walk right onto very popular rides. We were able to get on Soarin', Radiator Springs Racers and Ariel's Undersea Adventure with no wait. We thought we'd have luck with Toy Story Midway Mania, but unfortunately the ride went down.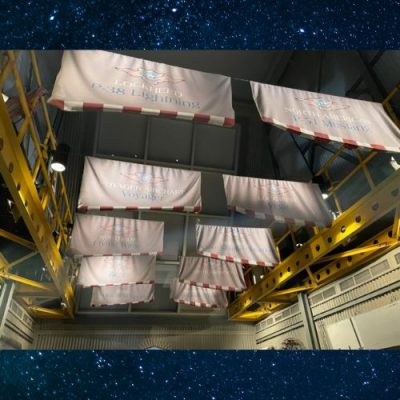 Soarin' Around the World
Moonlight Magic is such a cool benefit for Disney Vacation Club members. It's an amazing chance to spend time in a park without loads of people around. Not only that, but being able to nosh your way around the park without grabbing a wallet is really cool. I'll be watching the DVC calendar very closely to see when they'll offer Moonlight Magic again!
Did you like this article? Make sure to share it with your friends! Check below for easy ways to share!  
Want to visit a Disney Destination? Contact The Magic for Less Travel for more information and a free, no-obligation quote.
Incoming search terms:
https://www themouseforless com/blog_world/moonlight-magic-2023/