This post may contains affiliate links for your convenience. If you make a purchase after clicking a link we may earn a small commission but it won't cost you a penny more! Read our full disclosure policy here.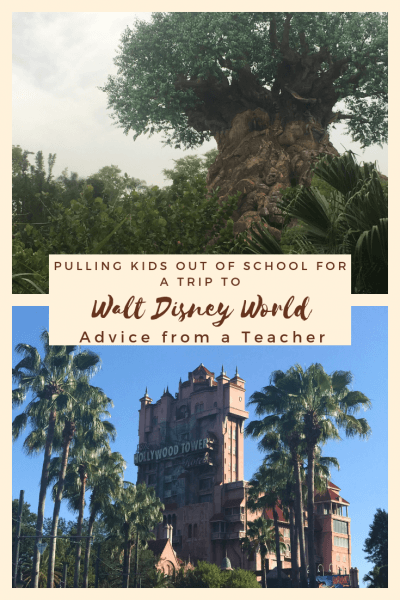 If you have ever looked at ways to save money with a Walt Disney World vacation, you will discover that one of the easiest ways to save a little bit is to go during less busy times of the year. The big problem with these low-cost times is that those times never align with school breaks! At some point or another, many parents have contemplated whether they should pull a child out of school for a trip to Walt Disney World. The answer to that is controversial and is driven by many factors, including your school's or district's absence policies, so we aren't here to tell you if you should. But, if your child will be missing school for a trip to Walt Disney World, here are some words of wisdom from an elementary school teacher and fellow Disney fan.
Check in with the school about absence policies
Regardless of whether your child is missing school for a trip to Walt Disney World, or for some other reason, it is always important to stay informed about what absences the district considers to be excused versus unexcused. Be sure to also find out what the penalty is if your child accumulates multiple absences during a school year. Plan your trip around those policies. Also be sure to find out if you need to submit any specific paperwork or complete any forms. Some schools require a formal letter stating the intent of the trip and specific dates, whereas other schools are more relaxed. If you need help writing a letter, check out this letter from The Mouse for Less!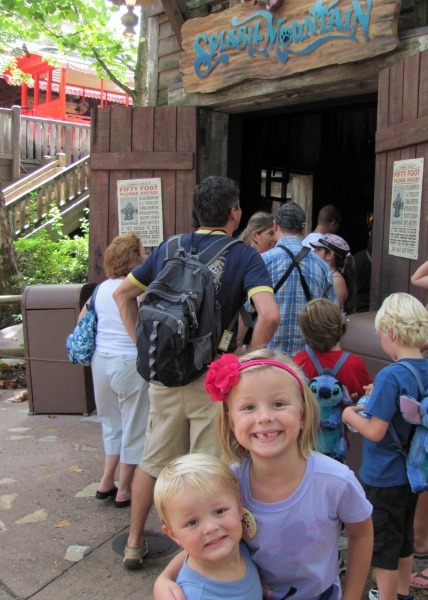 Consider the age and academic level of your child
Missing a few days of kindergarten or first grade does not typically generate nearly as much homework as a student in high school. In many cases, grades are also calculated differently in the earlier grades than in junior high or high school. If your child is at risk of falling behind, regardless of his or her age, consider making your trip a long weekend and only missing maybe a couple of days, rather than a whole week-long absence.
In our own experiences, our kids were fine missing a few days of elementary school, but missing junior high or high school was much more difficult. This wasn't only because of the homework, but also because of the extra-curricular activities and sporting events they also missed.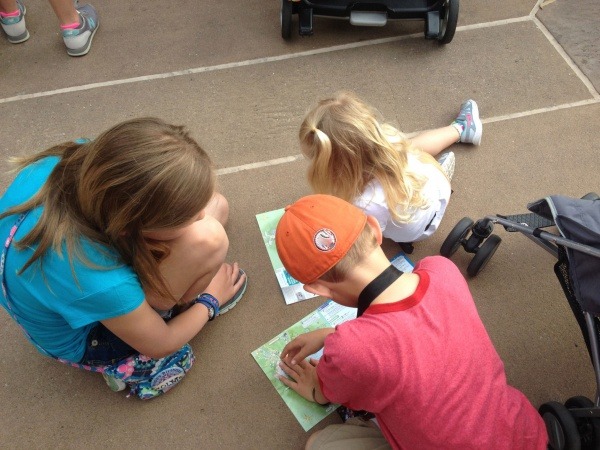 Look for long weekends that can turn into a lengthier trip
Schools generally have a holiday each month that you could build a vacation around. For example, in our school district, we get a Friday off in October after parent-teacher conferences and the following Monday is Columbus Day, which we also have off. It would be easy to add the previous Thursday and following Tuesday, make a six-day trip and have our kids only miss two days of school.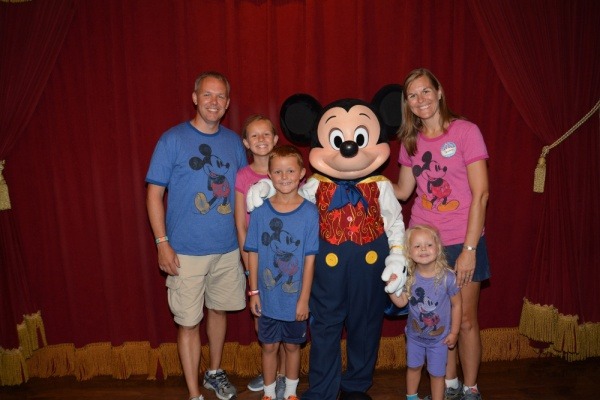 Make sure to communicate early about your plans
The sooner a teacher knows about your trip, the better it will be for everyone. Many times (not always), teachers will know at the beginning of the year when district or state standardized testing is taking place and can work to accommodate make-up tests if your child will be absent. Teachers often are able to pull together assignments for your child prior to the trip. To be honest, this is actually a pretty big undertaking, so don't be upset if your child's teacher doesn't have work ready to go prior to your trip. Your child might have to do some catching up when you get home.
If your child gets homework ahead of time, use your time on the airplane or in the car to finish off some of that homework. Be sure to also block out time when you return to allow for completing work, in case you don't get the assignment list before you leave.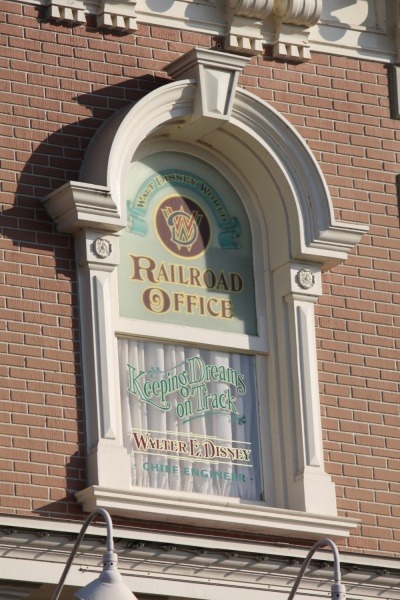 Find educational opportunities at Walt Disney World
This is so much easier than you might think! Epcot is a natural learning place—visit the countries in World Showcase, check out Spaceship Earth and travel through time, or ride Soarin' to learn about monuments around the world. Of course, Walt Disney World has many other learning experiences, like learning about the animals at Animal Kingdom, the history surrounding the names painted on the windows lining Main Street in Magic Kingdom or how stunt shows work from Indiana Jones Stunt Show Spectacular at Disney's Hollywood Studios.
One activity I had my daughter do when she missed a few days of first grade was to keep a journal of our trip. She had a Disney notebook where we wrote highlights of our day, including characters we met and where we ate, along with her favorite part of the day. It allowed her to practice her writing and it also served as great souvenir.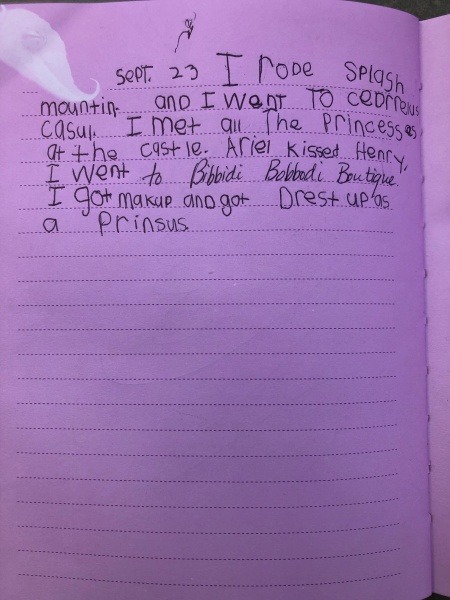 What do you think? Have you ever pulled your child out of school for a trip? Do you have any advice to make it go more smoothly? Let us know your thoughts in the comments, or on Facebook or Twitter!
Did you like this article? Make sure to share it with your friends! Check below for easy ways to share!
Want to visit the Walt Disney World Resort? Contact The Magic for Less Travel for more information and a free, no-obligation quote.

Incoming search terms:
https://www themouseforless com/blog_world/missing-school-for-a-walt-disney-world-trip-advice-from-a-teacher/
disney world absence excused school travel
disney world educational assignment
take kids out of school to go to disney world