This post may contains affiliate links for your convenience. If you make a purchase after clicking a link we may earn a small commission but it won't cost you a penny more! Read our full disclosure policy here.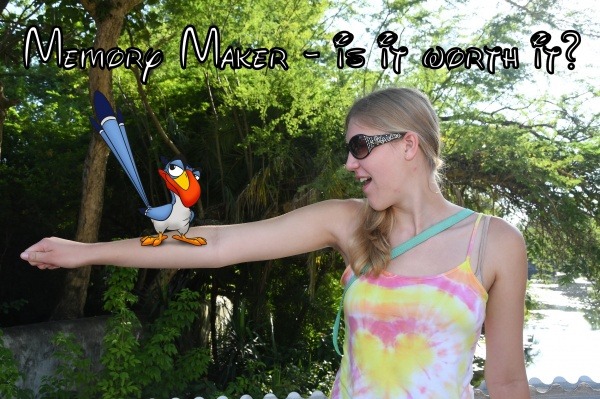 Disney's Memory Maker is a photo package add-on with a nearly $200 price tag. That means you really need to look at the pros and cons when deciding if Memory Maker is worth the cost for you.
Memory Maker gives you digital downloads of all your pictures taken by PhotoPass photographers as well as a bunch of on-ride photos. You can link the photos right to your My Disney Experience app. They are also available on the PhotoPass website and remain available for 45 days.
The advanced Memory Maker package – which you must purchase more than three days before your trip – costs $169. The regular price for Memory Maker is $199 – which can seem like a lot after you've spent what seems like a small fortune going to Walt Disney World.
So, how can you decide if Memory Maker is a good investment for your trip? There are several factors you can consider when making your decision.
Length of your trip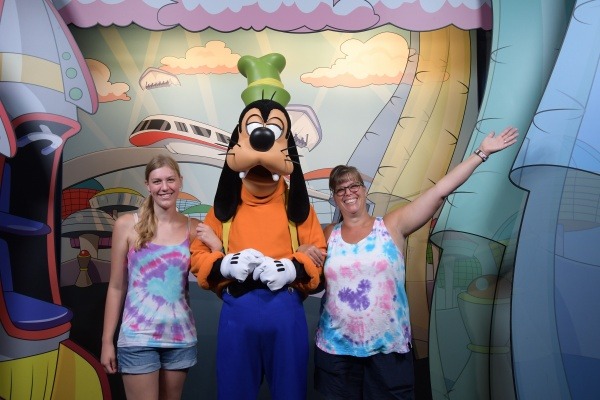 If you're only popping in for a weekend, Memory Maker probably isn't a good value. There are only so many photo stops you can squeeze into your day at Disney. You may not get enough photos to make this package a good deal for a short trip. However, if you will be there for a week or more? Memory Maker might be a good value for your trip. Trust me, you will get hundreds of pictures over the course of a week.
Size of your travel party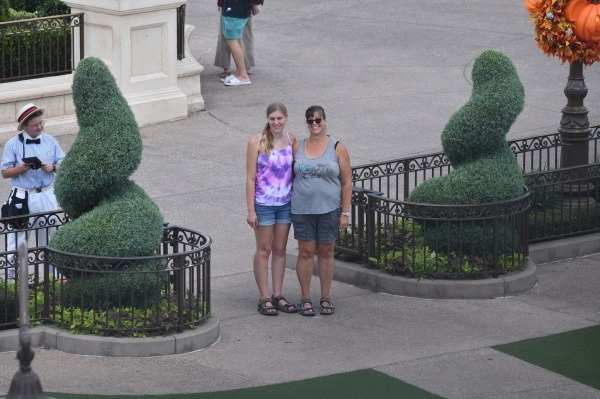 My last trip was just my daughter and I, and we decided to splurge on Memory Maker. This way, we knew we'd be able to get plenty of photos of the two of us together without having to pass our phone to someone and asking them to grab a shot for us. Yes, PhotoPass photographers, Cast Members and even some friendly strangers will happily take photos for you. Personally, I really don't like asking them to, so I really liked knowing we could just have PhotoPass photographers snap away. Similarly, for big groups, Memory Maker is a great way to get photos with everyone in the shot. In addition, you can link up to 25 family members and friends to your photo account so you can all share the photos.
Memory Maker photos at special events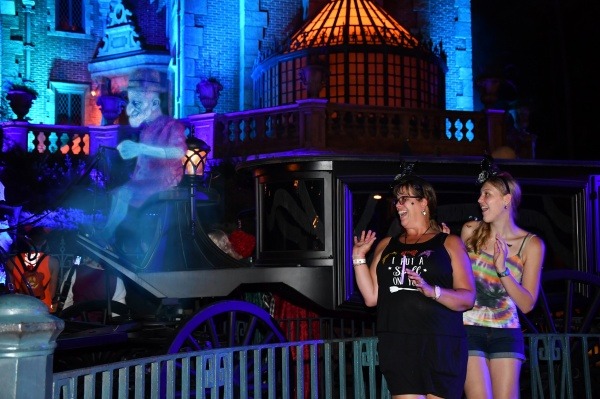 Will you be at Disney for a special event such as Mickey's Not-So-Scary Halloween Party or Mickey's Very Merry Christmas Party? You might want to consider Memory Maker for the special magic shot photos offered only at these events.
Memory Maker magic shots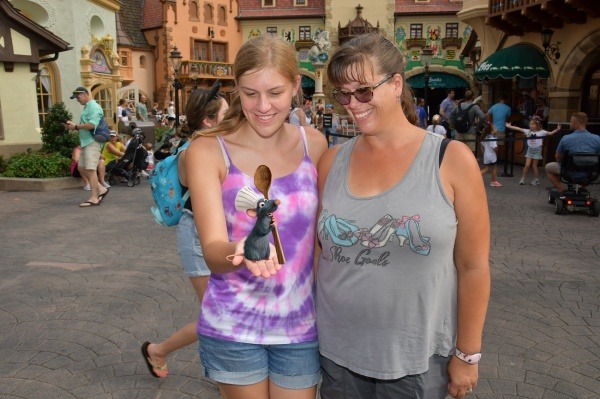 If you like magic shots – photos that Disney adds special "magic" touches to – Memory Maker is a great option. A PhotoPass photographer can only add those magic extras on his or her camera. My daughter and I got a ton of fun magic shots on our last trip and had a blast posing for them. Not every PhotoPass photographer has them – just ask!
On-ride photos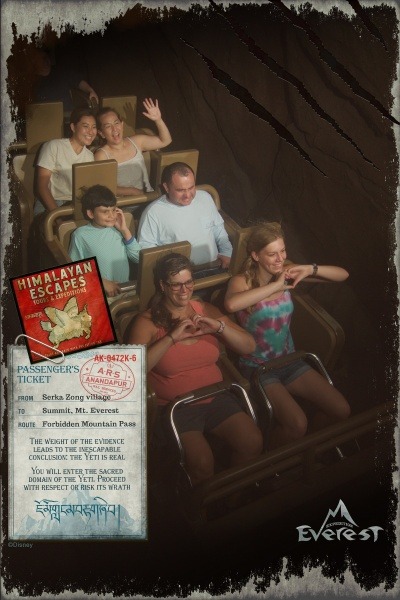 Do you love on-ride photos? If your answer is yes, you might want to consider Memory Maker. The photo package will give you digital copies of your on ride photos from Space Mountain, Splash Mountain, Buzz Lightyear's Space Ranger Spin, Pirates of the Caribbean, Haunted Mansion, Seven Dwarfs Mine Train, Test Track, Frozen Ever After, The Twilight Zone Tower of Terror, Rock 'n Roller Coaster Starring Aerosmith, Slinky Dog Dash, Expedition Everest, and Dinosaur. Some rides even include video clips.
Note, on some rides, you need to wear a MagicBand for photos to automatically associate with your account. On others, you can tap your MagicBand, Memory Maker card, or PhotoPass card at the photo display afterwards.
Character dining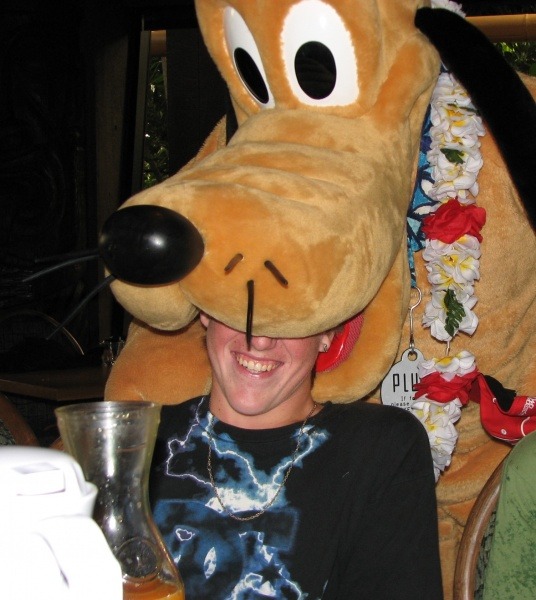 If you do a lot of character meals during your trip, Memory Maker could be a great value for you. At 1900 Park Fare, Ohana's Best Friends Breakfast, Spirit of Aloha Dinner Show, Chef Mickey's, Cinderella's Royal Table, Hoop Dee Doo Musical Revue, and Princess Storybook Dining at Akershus Royal Banquet Hall, photographers will take photos and link them to your account. (Editor's Note: Keep in mind, this is typically for a posed character greeting that happens with one specific character at the beginning or end of your meal. Unfortunately, there are no photographers who travel with the characters as they meet you at your table while you dine. The exceptions to this will be Spirit of Aloha and Hoop Dee Doo Revue.) You can relax and enjoy the character interactions without fumbling to take photos.
Memory Maker One Day
If you don't want to commit to the full Memory Maker package, Disney offers a one-day package for $69. This package gives you downloads of all the photos taken during one day.
Another option always available is the purchase of individual photos. My husband and I did this for our trip in 2017 when the one photo we really wanted was our picture with Olaf. Prices vary depending on the size of the print, but expect to pay about $20 for one 8 by 10 photo.
Only you know if Memory Maker is a good value for your trip, but I hope this helps make it easier for you to decide.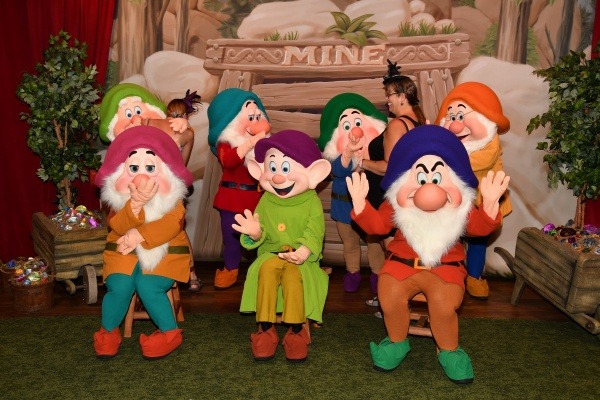 Do you think Memory Maker is a good value? Is it must purchase? Let us know why or why not in the comments or on Facebook or Twitter!
Did you like this article? Make sure to share it with your friends! Check below for easy ways to share!
Want to visit the Walt Disney World Resort? Contact The Magic for Less Travel for more information and a free, no-obligation quote.