This post may contains affiliate links for your convenience. If you make a purchase after clicking a link we may earn a small commission but it won't cost you a penny more! Read our full disclosure policy here.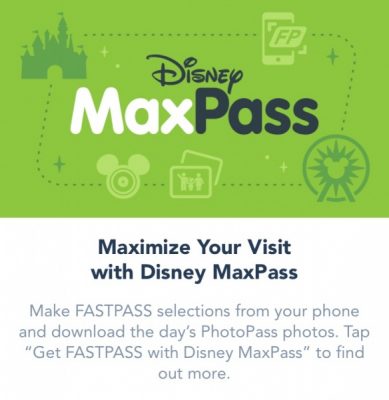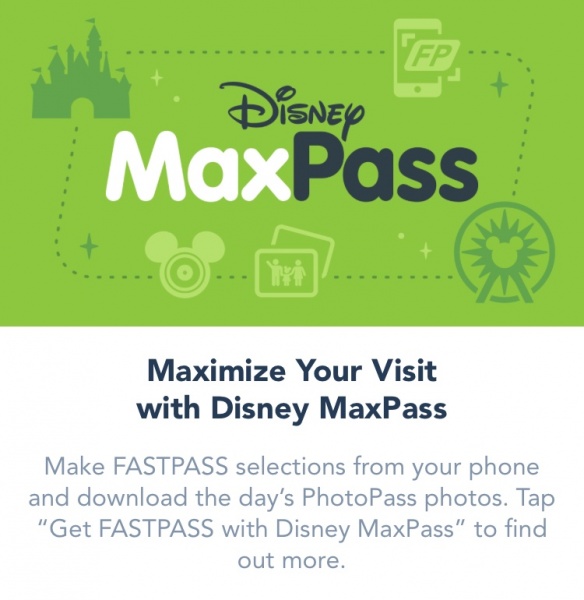 Disneyland and Disney California Adventure launched a program in 2017 called MaxPass.  Working to help guests skip some of the long lines that form for popular attractions, MaxPass allows guests to select a FastPass directly from the Disneyland app instead of walking to the attraction to obtain the FastPass.  That might not seem like a big deal, but when you are in Frontierland and know you would like to head over to Tomorrowland later to ride Space Mountain, it could take an hour to fight the crowds to get to the other side of the park, only to fight your way back to finish your adventures in Frontierland.  Likewise, if you have a park hopper pass and are currently in Disneyland, you can obtain a pass for California Adventure without first heading through the DCA ticket line.  Using the app, you are able to select your FastPass instantly while standing in line for another attraction, saving both time and footwork.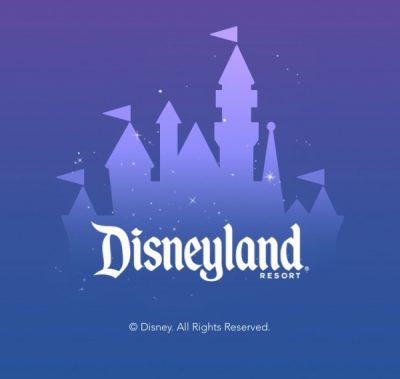 We recently spent a Saturday at Disneyland.  It was a gorgeous sunny day, and the crowds were difficult to navigate, especially with a stroller.  Getting from one place to another was a bit overwhelming, and with the large number of guests in the park some attractions had wait times of 60, 90, even 120 minutes.  A two hour wait with a three year old is not a pleasant experience, but because we purchased the MaxPass, we were able to skip most of the long lines. We arrived shortly after the park opened and headed to Fantasyland to ride the rides that do not offer the FastPass option first.  We rode several rides without any wait at all, and selected our first FastPass from the Disneyland app for a bit later in the morning.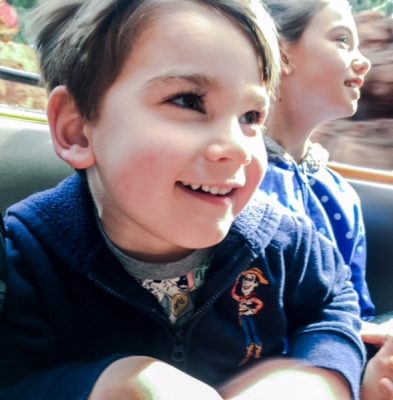 My 3 and 9 year olds both love Big Thunder Mountain Railroad, and we were able to ride it 4 times throughout the day using MaxPass, skipping the 60 – 90 minute wait each time.  We were also able to experience these attractions:
Pinocchio's Daring Journey (no FP)
Snow White's Scary Adventures (no FP)
Mr. Toad's Wild Ride (no FP)
Casey Jr Circus Train (two times, no FP)
Davy Crockett's Explorer Canoes (no FP)
The Many Adventures of Winnie the Pooh (no FP)
Haunted Mansion (FP)
Pirate's Lair on Tom Sawyer Island (no FP)
Star Tours (two times, both with FP)
Buzz Lightyear Astro Blasters (two times, both with FP)
Roger Rabbit's Car Toon Spin (FP)
Finding Nemo Submarine Voyage (no FP)
Disneyland Railroad (two times, no FP)
In all, we used 10 FastPasses to skip some of the long lines.  We also met all of the Star Wars characters in the Star Wars Launch Bay , explored Tarzan's Treehouse, met Moana, and took time out for a meal in New Orleans Square. For as busy as the park was that day, MaxPass definitely helped us make the most of our time and day.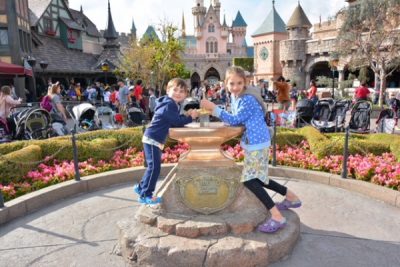 With MaxPass you can only select one FastPass at a time, and the app will inform you of what time you can make your next selection (most of our selections were about one hour apart).   You do not need to use the first pass before choosing your next pass, only wait the assigned amount of time.  You cannot hold two FastPasses for the same attraction at one time.  If I had a FP for Big Thunder Mountain Railroad that I had not yet used, I was not able to make another reservation for the same ride even if I was within my booking window.  If I had already checked in with my FP for Big Thunder Mountain Railroad, I could then make another selection for the same ride while I waited in the ride queue.
Although paper FastPasses obtained at the individual ride attractions are free, the MaxPass option costs $10 per person, per day.  For our party of 3, it cost $90 to use the MaxPass for three days.  We added this feature onto our park tickets when we purchased them, so it was already linked when I connected my tickets to the Disneyland app.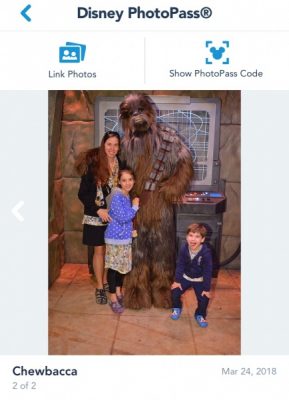 One huge benefit to MaxPass is that PhotoPass is also included in the $10 purchase price.  PhotoPass includes digital downloads for all photos taken that day.  This includes character meet and greets, location photographs, Magic Shots, and dining photos.  If you are not interested in MaxPass for the FastPass options, it would be possible for one person to purchase MaxPass for only $10 and still obtain all photos for the entire party just by having the staff photographers scan the QR code for the purchased MaxPass.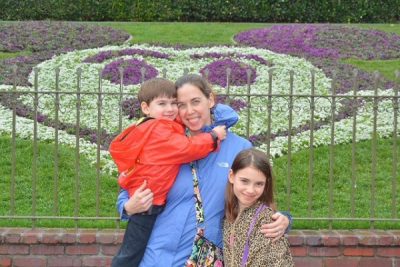 If you are interested in obtaining a FastPass for the Fantasmic show at Disneyland or the World of Color show at Disney's California Adventure, you will need to head to the paper FastPass distribution for each event once your enter the park.  These shows are disconnected, so holding a FastPass is not an option on the app, and does not impact your ability to book another FastPass using MaxPass.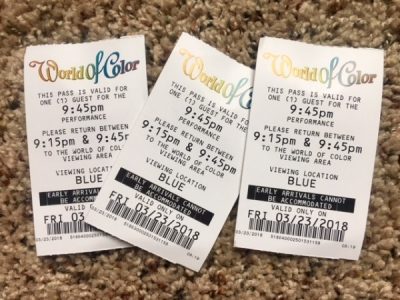 The Disneyland app is draining for a phone battery.  To try to save some battery life, I took a screenshot of the QR code for photographers to scan and saved that as my lock screen.  Any time I needed to bring up the code, it was instantly available without having to log into the app and locate the code, saving time and battery life.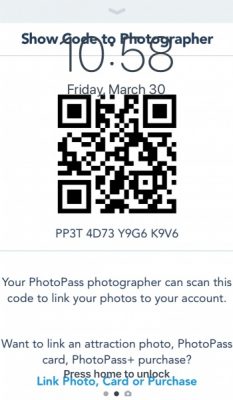 I highly recommend also bringing a battery pack and charging cable with you into the park.  Although fuel rods and cables are available for purchase at select locations throughout the park, the markup is extreme.
I should note that Disneyland's website lists the MaxPass at an "introductory price of $10 per ticket per day."  That suggests to me that once guests are sold on the idea, the price will probably increase.  Make sure you check the Disneyland website or check in with your Mouse for Less Travel Agent prior to your adventure for current pricing information.
We felt that MaxPass helped us make the most of our park time and provided us with some great photos of our day at Disneyland.
Have you tried MaxPass yet?  Let us know in the comments or on our Facebook page if you have any tips or suggestions for getting the most out of your MaxPass!
Did you like this article? Make sure to share it with your friends! Check below for easy ways to share!