This post may contains affiliate links for your convenience. If you make a purchase after clicking a link we may earn a small commission but it won't cost you a penny more! Read our full disclosure policy here.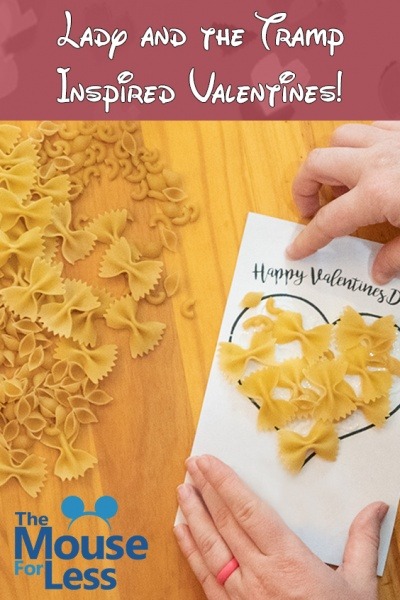 Happy Valentine's Day! It's that time of the year to remember to say "I love you" to the special people in our lives! Romantic stories for Valentines Day are not hard to find in the Disney universe. One of my favorites is Lady and the Tramp! I mean, moonlit dinner with live music while eating pasta? Followed by acts of bravery and ending up together forever? Sounds like a perfect Valentine's Day story to me!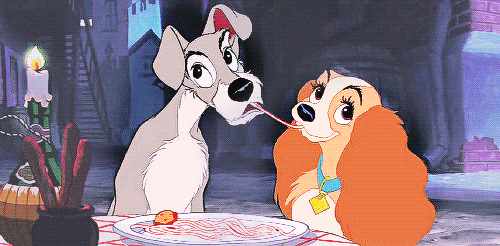 If you have kids, this holiday comes with those school Valentine's Day parties, which means either buying or making cards for everyone in class! This year, we decided to have a little fun and make our cards. Because we love Lady and the Tramp, we made Lady and the Tramp inspired Valentines with pasta!
This is a pretty classic craft, but it's definitely fun for kids and simple to set up for parents!
Materials:
This template, printed out on normal 8.5″ x 11″ paper
Poster board
Various kids of pasta (the more fun shapes the better)
Elmer's glue (stick glue and classic white glue)
Markers
Scissors (adults do the cutting on this craft!)
Optional:
Clear cups
Paper plates
Baby wipes if you have smaller kids so that you can wipe gluey hands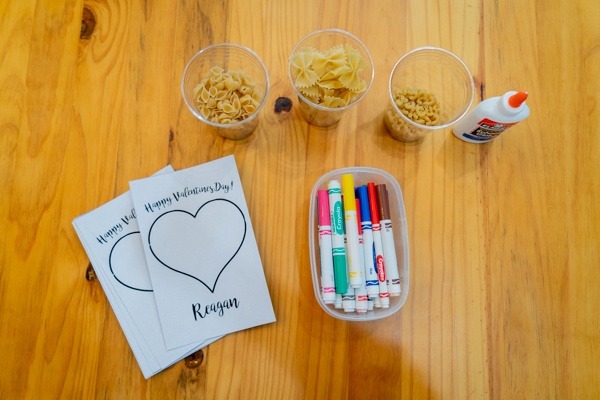 Before you get the kids:
Download our template and print out as many Valentines as you need. I added my child's name on my version but feel free to write your kid's name at the bottom (or have them sign it themselves).
Cut each half sheet out and use the stick Elmer's glue to attach them to the poster board. The stick glue won't make your paper all soggy and the poster board will help hold the weight of the pasta.
Optional: Pour some of the different kinds of pasta into the clear cups. If you have smaller kids, it's easier for them to see the different shapes than just having the pasta in the box.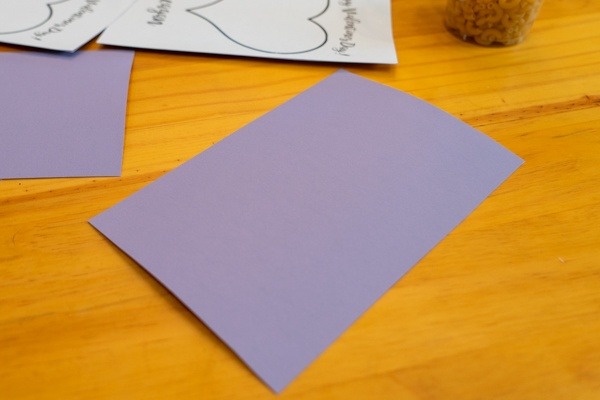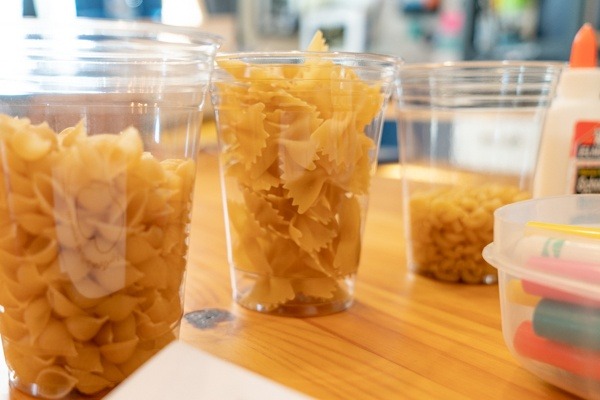 Now it's time to make some Valentines!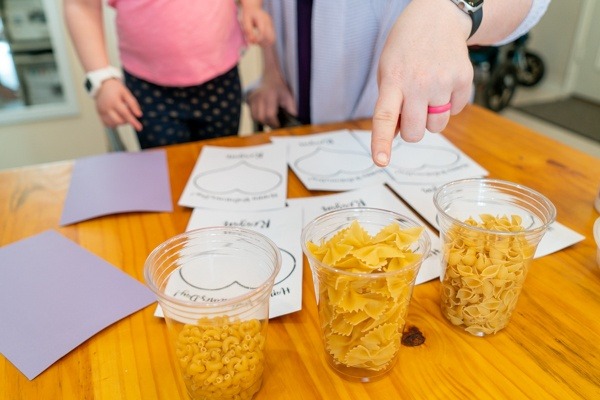 Add lots of glue to the middle of the heart. Depending on the age of your kids, you may need to supervise!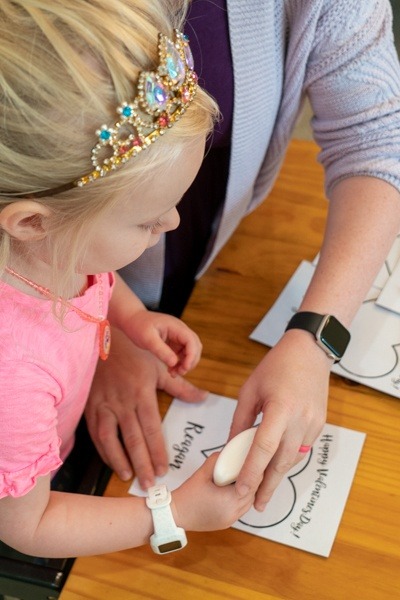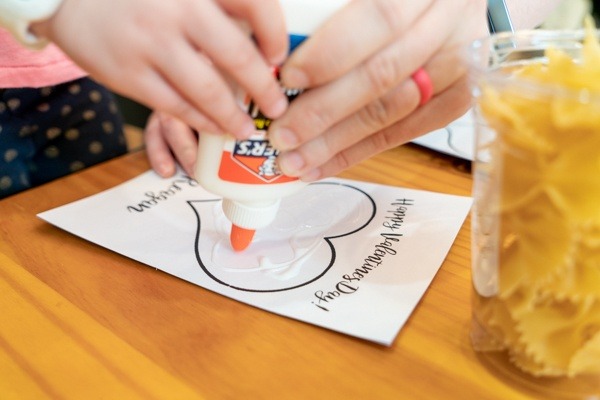 2. Let the kids add whatever pasta they want!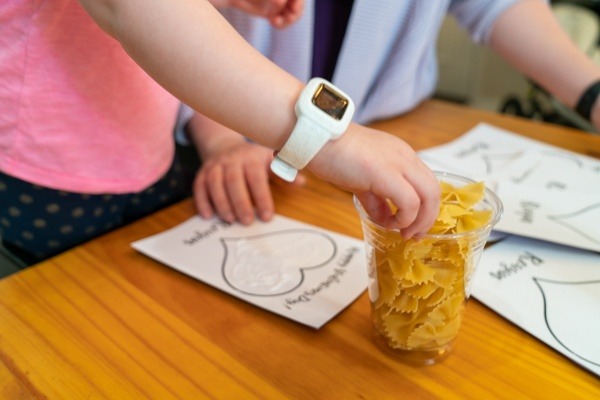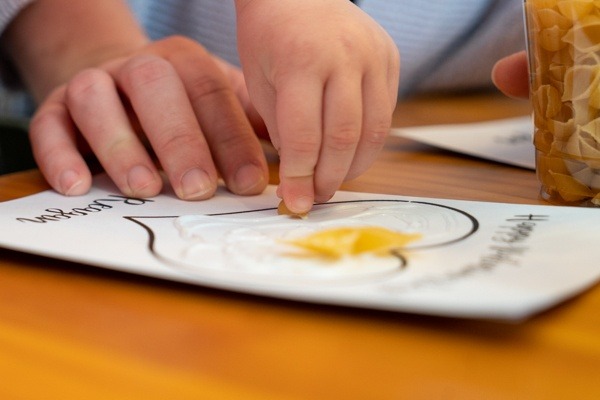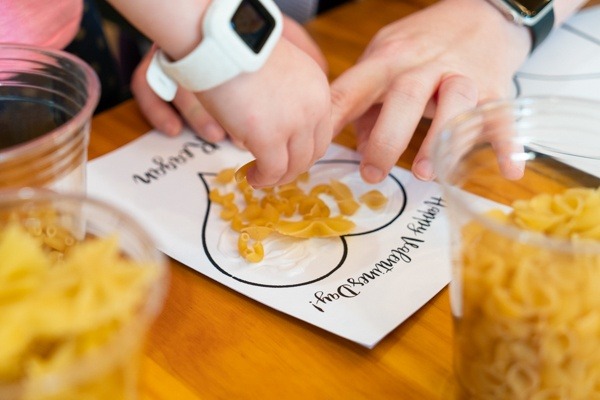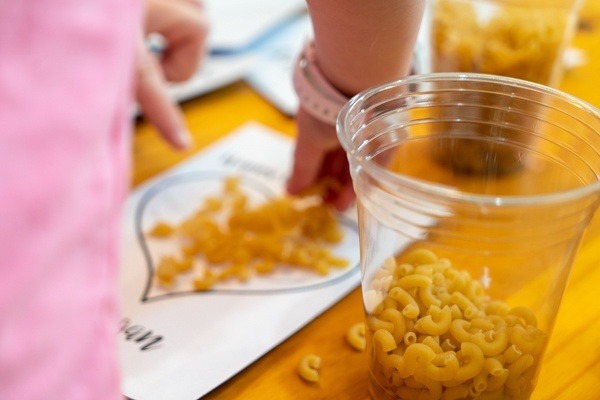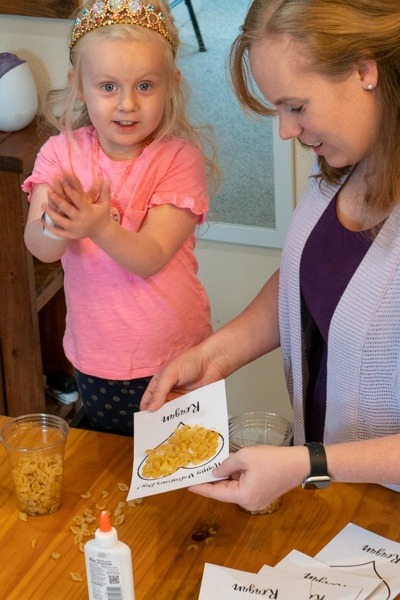 3. Repeat until all your valentines are done!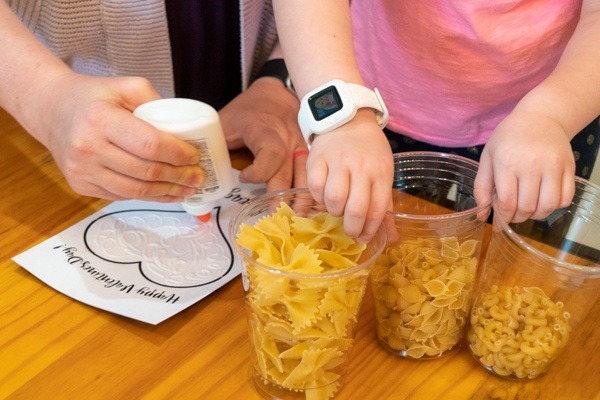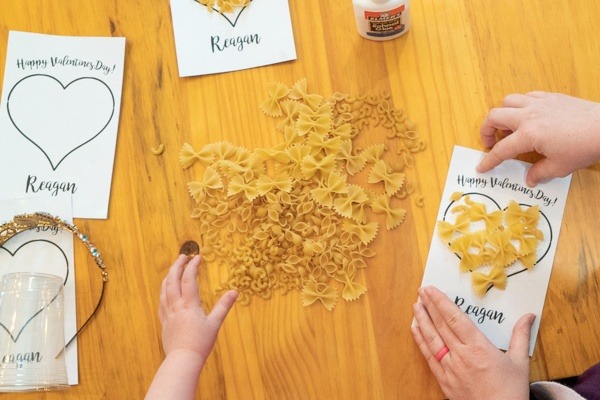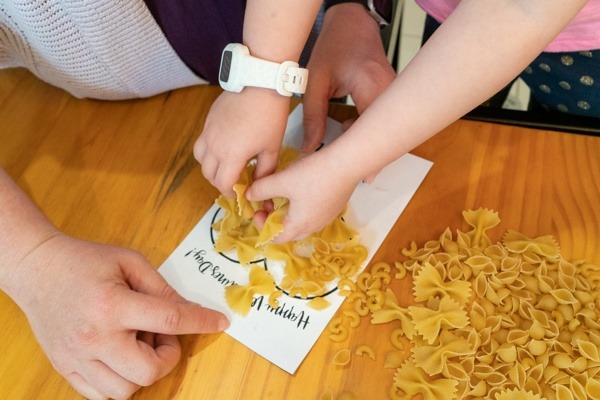 4. Wait for the valentines to dry a little bit. We went to eat lunch then came back.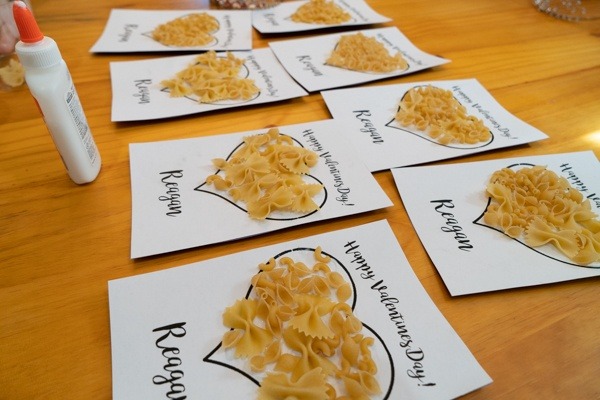 5. Let the kids color their valentines on the outsides. If your kids are older and more gentle they can even try to color the pasta! But be careful you don't break the pasta off the paper!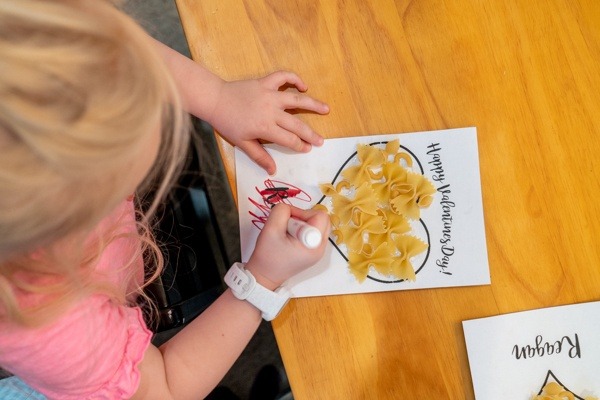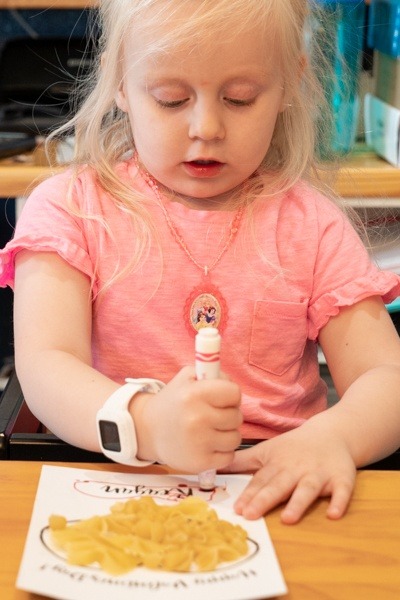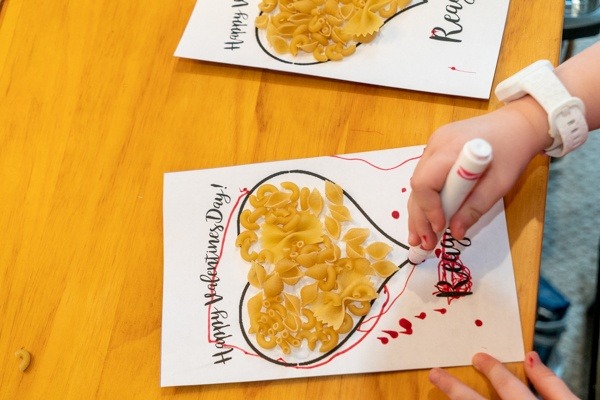 And just like that you are done!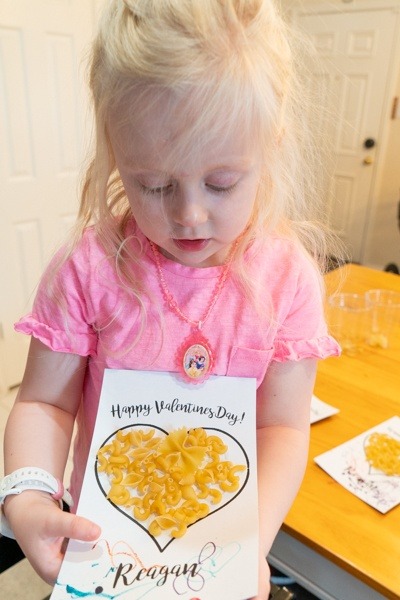 An optional variation of this craft is to attach the valentines to paper plates. This was easier for our baby to do and not get pasta everywhere as the curved sides of the plate caught most of the pasta. He loved to feel the different shapes of the pasta and drop them on the plate. Be very sure to supervise babies during this activity and make sure they do not eat any of the pasta!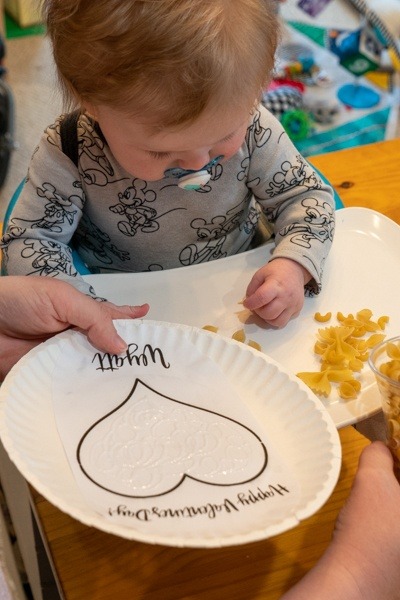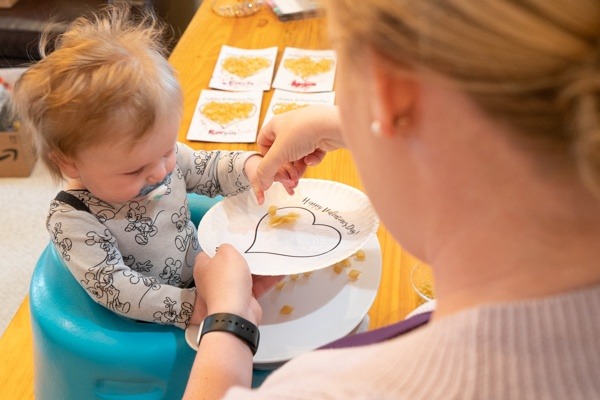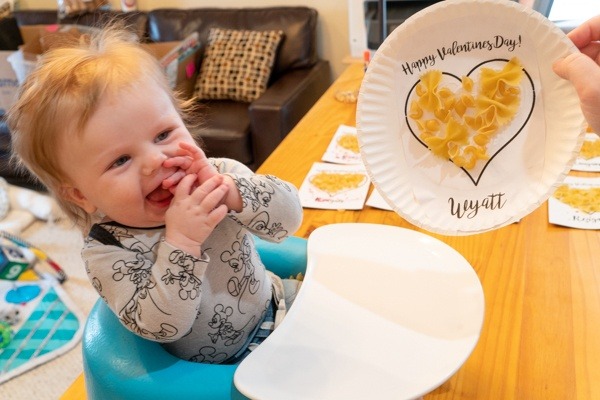 We hope you have as much fun making your Lady and the Tramp inspired valentines as we did!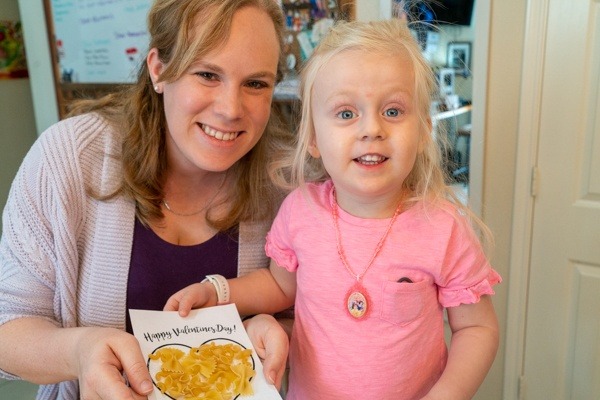 If you want to celebrate Valentine's Day while IN Walt Disney World, check out this post at the Mouse for Less detailing all of your romantic options! And don't forget the annual "Is this romantic?" podcast by the Be Our Guest Podcast that will help you with ideas to celebrate no matter where you are!
What is your favorite romantic Disney movie? Have you done valentines with pasta? If you do this Making Lady and the Tramp Inspired Valentines craft let us see your creations in the comments or on Facebook or Twitter!
Did you like this article? Make sure to share it with your friends! Check below for easy ways to share!  
Want to visit a Disney Destination? Contact The Magic for Less Travel for more information and a free, no-obligation quote.

Incoming search terms:
https://www themouseforless com/blog_world/making-lady-and-the-tramp-inspired-valentines/
леди и бродяга мультфильм 1955 отзывы