This post may contains affiliate links for your convenience. If you make a purchase after clicking a link we may earn a small commission but it won't cost you a penny more! Read our full disclosure policy here.
Drizz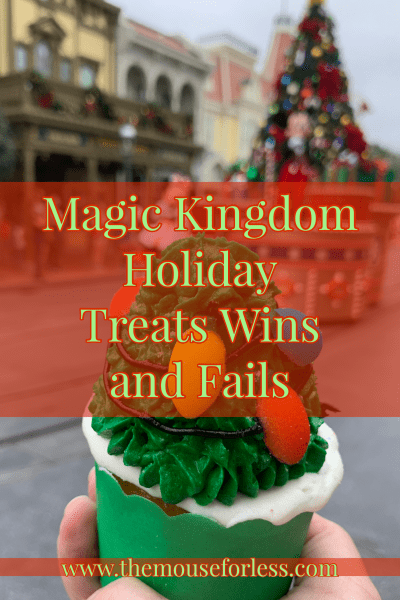 With today being Christmas, we wanted to take a look at some of the best of the best holiday treats that the Magic Kingdom offered up and one that was a disappointing miss. 
This year, the Magic Kingdom offered a ton of great holiday themed treat options. The list of what's available can be found here (and there's still a few more days to enjoy them, by the way! So if you are headed down in the next few days, you may want to grab one of these!)
Magic Kingdom Holiday Treat Wins
First, we start off with breakfast! And what is a better Disney breakfast than a cinnamon roll? But not just any cinnamon roll? No, no! It's always better as a Mickey Mouse shaped cinnamon roll! Drizzled on top is red and green icing, giving it it's festive appearance. The best part about this cinnamon roll? It's extremely flaky! Kind of like a croissant! This definitely isn't the cakey cinnamon roll you get back at Gaston's Tavern! If you're looking for a "lighter" version, this is the one to grab!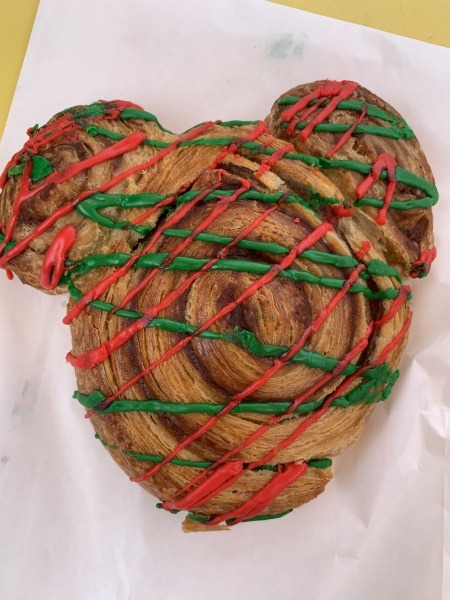 Moving on….this was, hands down, one of our favorite treats in all of Walt Disney World this holiday season. The Twice Upon a Cupcake! And yes, it is two cupcakes in one delicious treat!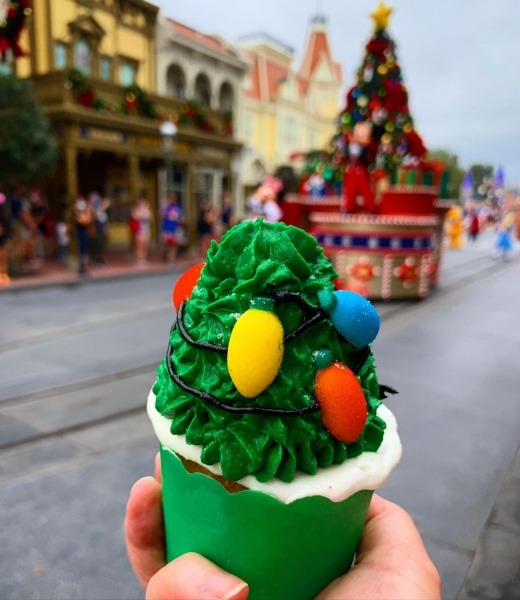 As you can see, the top half (which is the top cupcake) has lots of green frosting, to make the cupcake look like a Christmas tree! There are even sugar "lights" strung around the tree. The cake underneath is a confetti yellow cake. But the best part comes when you slice this baby open!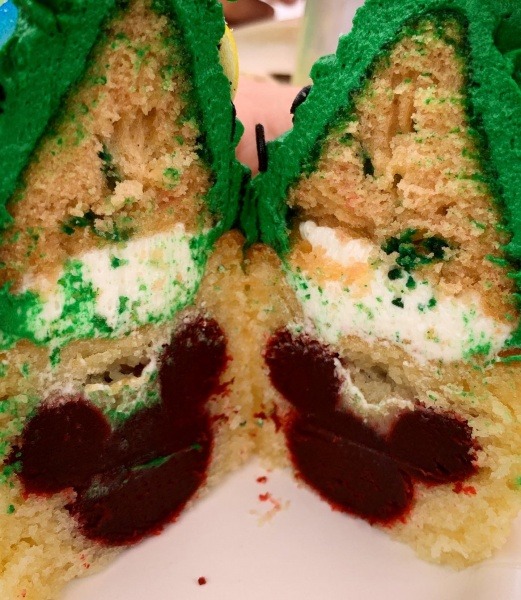 And what do I see? It's a hidden Mickey made of red velvet cake! 
Honestly, this was one of the most moist cupcakes I've ever had at Walt Disney World. This is certainly a must get! 
If you are looking for both the cinnamon roll and the cupcake, they can be purchased at the Main Street Bakery. 
Now, for the miss…..
Over at Pecos Bill's Tall Tale Inn and Cafe, they are serving the Let it Snow Taco. Of course, it's mildly themed around the hit film, Frozen, but it's by name only.
This is a sugar cookie "taco shell". It's really just a very large sugar cookie cut in half that is decorated with icing and of course, the traditional Mickey Mouse.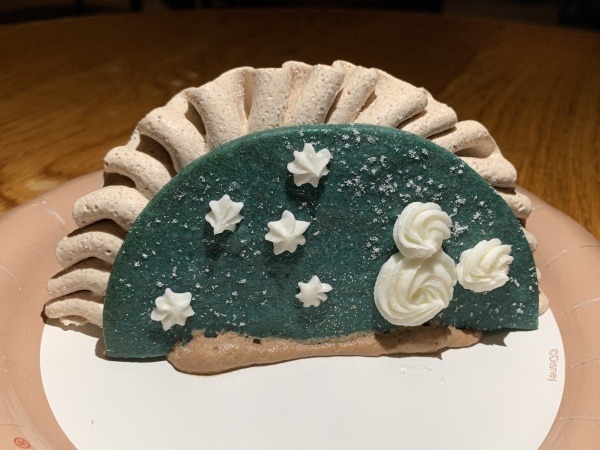 The inside is filled with salted caramel and spiced chocolate mousse. I didn't taste either of those flavors. To me, I just tasted the spice, which tasted more like gingerbread than anything else.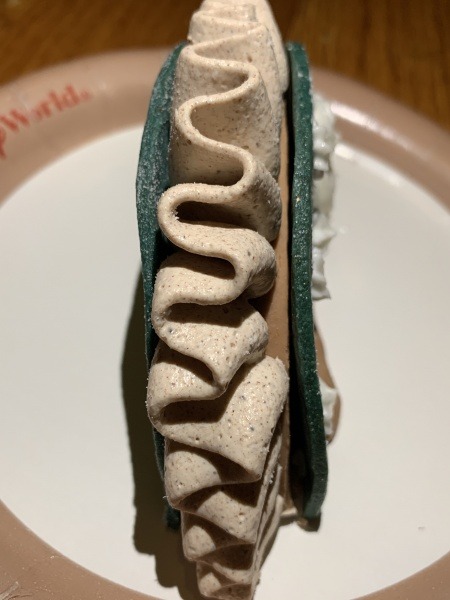 The Let It Snow taco was fine, but it certainly didn't wow me. 
Overall, what I was able to try at the Magic Kingdom, as far as sweets were concerned, there was a lot of deliciousness. 
Which of the Magic Kingdom Holiday Treats would you like to try? Share with us in the comments or on Facebook or Twitter!
Did you like this article? Make sure to share it with your friends! Check below for easy ways to share!  
Want to visit a Disney Destination? Contact The Magic for Less Travel for more information and a free, no-obligation quote.