This post may contains affiliate links for your convenience. If you make a purchase after clicking a link we may earn a small commission but it won't cost you a penny more! Read our full disclosure policy here.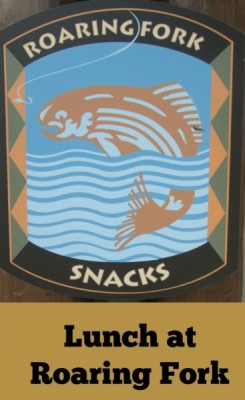 Roaring Fork, a quick service dining location in Walt Disney World's Wilderness Lodge Resort, is one of our favorite places to grab a quick lunch.  We like to visit Roaring Fork on a Magic Kingdom day by taking the boat to Wilderness Lodge to get a nice break from the heat and the crowds of the park.  Wilderness Lodge is a perfect lunch retreat for us, and the lobby area is magnificent and worth a visit!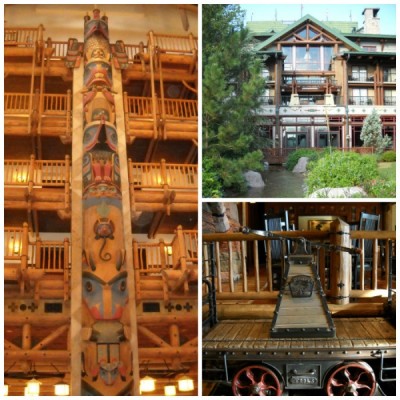 Roaring Fork has a Pacific Northwest fishing theme, and fits in well with the Wilderness Lodge.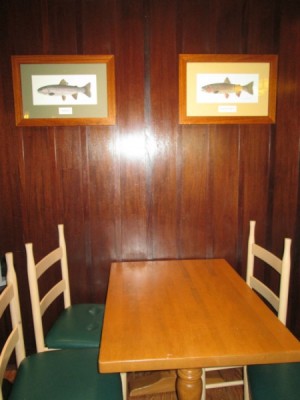 My favorite entrée here is the Roast Beef and Blue Cheese sandwich on Focaccia bread served with lettuce and grilled onions complemented by a buttermilk chive dressing.  This sandwich is one of my favorite quick service meals at Walt Disney World!  The crisp flavors of the ingredients blend well together, and the sandwich is big enough to share if you'd like to split a meal.  I had a choice of house made chips or cucumber salad to go with the sandwich, and I opted for the cucumber salad.  The vinegar based dressing was not too strong of a flavor, and a cold cucumber salad on a hot day is perfect to enjoy!
My daughter ordered a cheese pizza kid's meal.  It looked like it was half of an adult cheese pizza flatbread.  She had a choice of two side items and picked French Fries and grapes.  Even for a kid's meal, we thought the French fries portion was on the small side but they were hot and she enjoyed the pizza which was just the right amount for her.  The kid's meal included a beverage, and her choice was chocolate milk.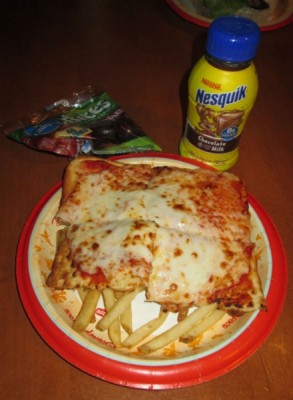 For dessert, we shared a carrot cake cupcake.  There was a gummy candy on top.  Maybe it was meant to be a fish, but we couldn't figure it out.  The buttercream frosting and sprinkles were nicely done, and the cake was quite moist.  The cupcakes at Walt Disney World are huge and are easy to share.  We just ask for an extra plate and slice our dessert in half.  The carrot cake cupcake provided a sweet ending to our meal!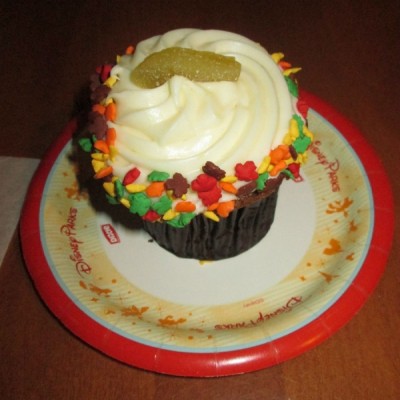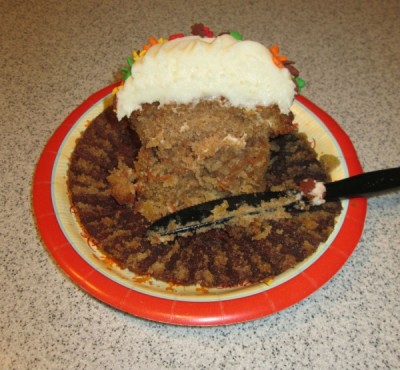 We've always been pleased when we've opted to take the boat to Wilderness Lodge for a lunch break, and this visit was no exception.
Have you dined at Roaring Fork?  What is your favorite menu item?  Please tell us in a comment below.