This post may contains affiliate links for your convenience. If you make a purchase after clicking a link we may earn a small commission but it won't cost you a penny more! Read our full disclosure policy here.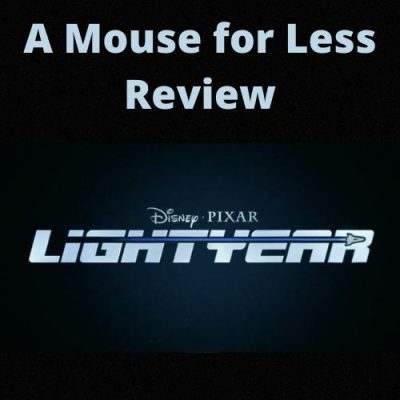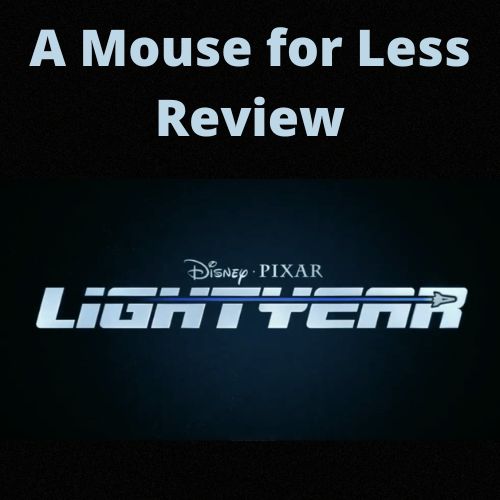 Lightyear: A Disney Pixar film
While on a recent cruise to Alaska on the Disney Wonder, my family (and everyone on the ship) got a big surprise. We (and all the lucky passengers on every Disney ship in the fleet) got to see the new Pixar film Lightyear a full day before it opened.

I will admit that I had mixed feelings when I found out about this film. Although I love Toy Story, I tend to tired of films that simply revisit and rehash previous stories and ideas. Recently, my favorite Pixar films have not been sequels but films that told brand-new adventures.

As it turns out, Lightyear was very original and thoroughly entertaining.

Unless you've been stranded on another planet for the past couple of decades, you know that Buzz Lightyear is a favorite toy of a little boy named Andy. Throughout the Toy Story films, we learn that Buzz is an action figure. Years ago, an animated TV show purported to be the source material for this action figure. But Pixar decided to reimagine this idea, and the opening of this film tells us that this is the movie that spawned the Buzz Lightyear action figure craze.

This version of Buzz is voiced by Chris Evans. I was impressed by how natural he sounds in the role. Although there are few times where he says lines that Tim Allen made famous in the Toy Story films, he never outright imitates Allen's voice. The result is a Buzz who feels like a real person.

Buzz is part of the elite Space Rangers, and along with his good friend and colleague Alisha Hawthorne (Uzo Aduba), finds himself stranded on a hostile alien planet. Determined to find a way to save his friends, Buzz makes several attempts to find a space drive powerful enough to lead the survivors to safety.

To say more would be to spoil a very interesting story. Let's just say that along the way, Buzz learns a lot about responsibility, loss, family and the value of living in the moment. There are a number of genuinely surprising and satisfying plot twists, and the conclusion is not what I expected at all.

Pixar's animation has always been of the highest quality, and that is certainly the case with Lightyear. Accompanying the gorgeous visuals is a stirring score by Michael Giacchino, who has scored numerous Pixar and Disney projects over the years, including Doctor Strange, Zootopia, the new Marvel Studios fanfare, and the music for Space Mountain at Disneyland.

In short, this film takes that famous phrase "To infinity and beyond" and gives it new meaning.


Have you seen Lightyear? Share your thoughts in the comments or on Facebook or Twitter!
Did you like this article? Make sure to share it with your friends! Check below for easy ways to share!  
Want to visit a Disney Destination? Contact The Magic for Less Travel for more information and a free, no-obligation quote.