This post may contains affiliate links for your convenience. If you make a purchase after clicking a link we may earn a small commission but it won't cost you a penny more! Read our full disclosure policy here.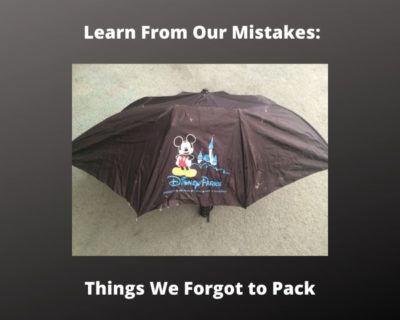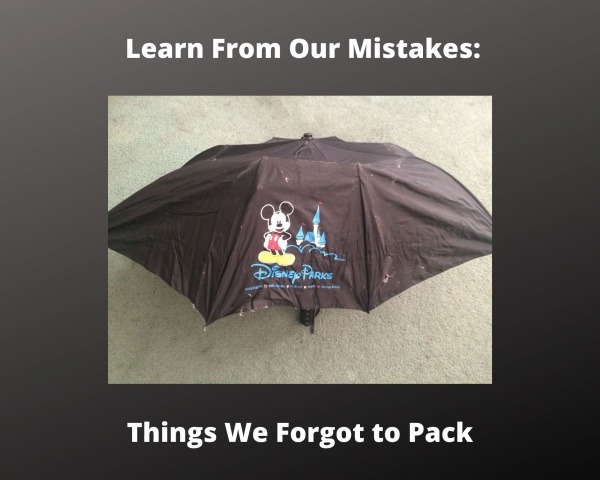 We forgot our ponchos one year and bought three of these beauties
We've all done it. We've packed for a vacation, double-checked or maybe even triple-checked our packing list, only to arrive at our destination and discover we had forgotten to pack something. Now, most of the time, this is not a big deal. You can simply buy whatever you forgot. But here are a couple of things I really wish I hadn't forget. I've broken them down into three separate Disney trips.
And just for fun, I reached out to my fellow Mouse for Less bloggers to ask them to share items they've forgotten to pack as well! You'll find these below my top three "oops" moments.
View of Spaceship Earth on a rainy winter day
Don't laugh at me. I promise, I was completely prepared for our summer trip and packed ponchos for everyone in our traveling party. But for a recent early December trip, I didn't think we'd need them. And I was wrong. We had a couple of wet days, and we wound up buying some Disney Parks umbrellas instead. This wound up to be a pretty good purchase; we've used those umbrellas for years. Although one of them is in Canterbury, England, since I brought it with me on a trip there and then, um, forgot to pack it.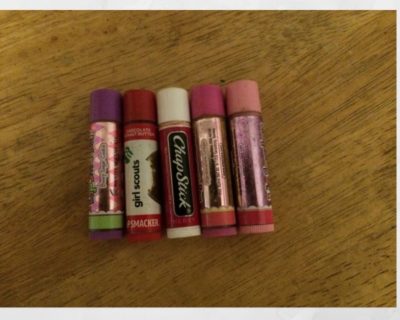 Lip balm is an item I don't necessarily pack for Walt Disney World, but it is a must for Disneyland. Southern California is a desert. It's hot in the summer, can get quite cool in the winter, and it's dry almost all the time. Walking through a hot, dry theme park can get tiring, but if your lips are cracked and dry, it can be unbearable. I was able to buy some at our hotel gift shop, but it was overpriced. I really wish I had remembered to pack one of the dozens of tubes I had at home!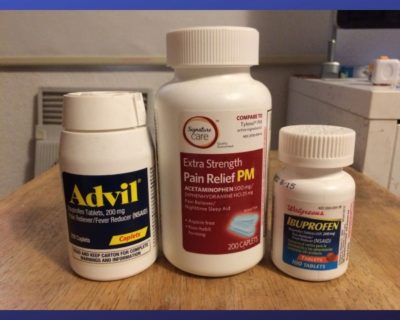 I don't know if I got dehydrated from a sultry, steamy day in the Bahamas, or if I was just tired, or if it was completely random, but I wound up having a splitting headache on the second night of our cruise. I wound up going straight to bed after the evening performance in the theater, and thankfully, I woke up feeling much better. But I really wish I had brought a small first aid kit with us, one that included things like antihistamine and over-the-counter remedies. I've been told that the ship does sell over-the-counter medication, but at the time, I was too tired to go out and try to find some.
WHAT HAVE OTHER BLOGGERS FORGOT?
"My sister-in-law forgot to pack their MagicBands, didn't remember until the plane was in the air! I forgot the pins that my kids wanted to trade. Fiance forgot a belt once, we had to buy one at Animal Kingdom!" – Kristen
"I really regret forgetting my eye drops this last trip. I paid over $7 for a tiny bottle at Everything Pop that's about 1/4th the size of normal that I buy for like $3. Ouch." – Traci
"I had a windbreaker (shell) that can fit in my small park pack – it keeps off the morning/evening chill and is rain resistant. Instead I had to bring about a bulky sweatshirt (from Epcot 96)." – Bob
LEARN FROM OUR MISTAKES
purchased because I forgot to pack a jacket!
So, please, dear readers, learn from our mistakes! Go ahead and look at what we forgot to pack, and see if you want to add it to your packing list. As I said in the beginning, there is very little that you can't buy at your Disney destination. But by remembering to pack what you need, you can save yourself money, time, and headaches, in my case, a very literal one!
What's something that you've forgotten? Let us know your thoughts in the comments, or on Facebook or Twitter!
Did you like this article? Make sure to share it with your friends! Check below for easy ways to share!
Want to visit Walt Disney World? Contact The Magic for Less Travel for more information and a free, no-obligation quote.