This post may contains affiliate links for your convenience. If you make a purchase after clicking a link we may earn a small commission but it won't cost you a penny more! Read our full disclosure policy here.
Now playing in theaters and on Disney + with premier access
When friends of ours asked us to go see Jungle Cruise with them, I went in with very clear expectations. Was I expecting to see a film that would be compared to Citizen Kane, a film that delved into the beauty and agony of the human experience, a film that would herald in a new Golden Age of cinema? No, I wasn't.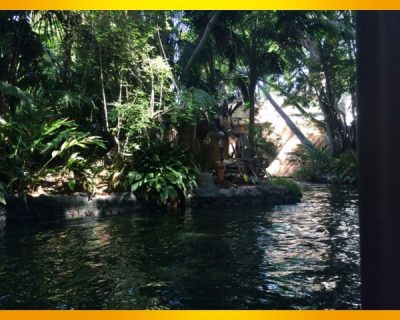 Disneyland's Jungle Cruise
Was I expecting a movie full of Adventureland Easter Eggs, peppered with really corny Dad jokes and featuring gorgeous CG, a movie that would take me on a rollicking, fun adventure? Yes, I was. And that's what I got. And then some.

Jungle Cruise, of course, is based on the beloved theme park attraction that was there on opening day of both Disneyland and Walt Disney World and has since taken up residence in Disney theme parks around the globe.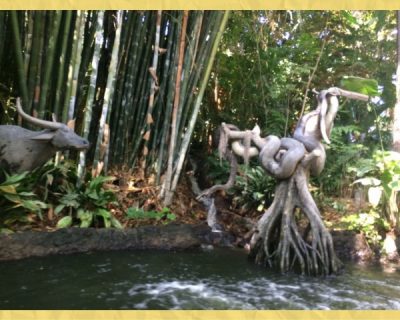 Jungle Cruise, Adventureland, Disneyland Park
In the big screen (and small screen, you could say, since the film is also available on Disney + with premier access) version, audiences are transported back in time to World War I. Dwayne Johnson (also a producer) plays Frank, a world weary, down-on-his-luck skipper of a jungle cruise in the Amazon. The adventure begins when Lily (Emily Blunt), a very prestigious scientist who is snubbed by her peers because of her gender, hires him to take her on a dangerous expedition. Her comfort loving, sarcastic brother (Jack Whitehall) comes along, refusing to let the more than capable Lily undertake the expedition alone.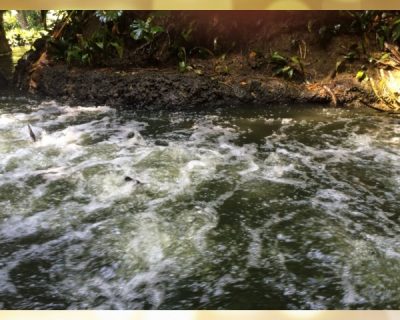 The "rough rapids" on Disneyland's Jungle Cruise
From there, the plot….well, you don't really go to see a film based on a theme park attraction for the plot, do you? Having said that, the mostly predictable story did include a few genuine surprises. In general, the story is propelled forward on the strength of the charm of the cast and their chemistry together.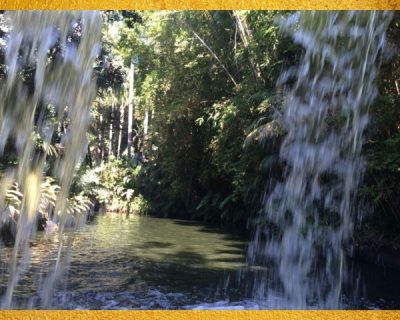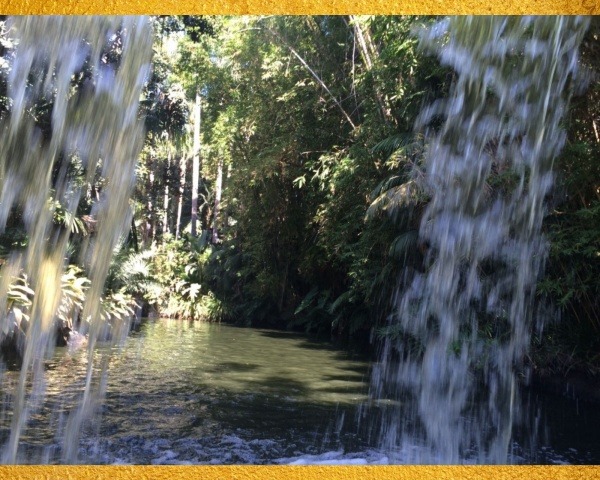 Say it with me: The back side of water!
The visuals are absolutely stunning, giving us a fantastical view of the Amazon that probably never existed but lives rent-free in our collective imaginations. (Mind you, I've never visited the real Amazon!). The stirring score by James Newton Howard perfectly accompanies the action scenes, which include some very over-the-top stunt sequences. And your ears are not deceiving you: That is actually an instrumental version of Metallica's Nothing Else Matters that you hear sprinkled throughout the film.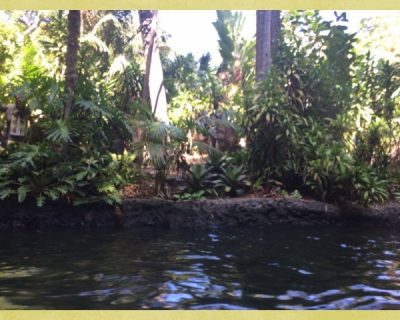 An opening day attraction on both coasts
Disney knows that the funny antics of the skippers is the reason guests ride Jungle Cruise again and again, so they made sure to include the same sort of humor in the film. There are many Skipper jokes, all of them true groaners. And of course, it wouldn't be a Jungle Cruise film without many nods not only to the attraction, but other aspects of Adventureland.

In short, if you are looking to be intellectually challenged, don't go see a movie based on a theme park attraction. But if you want to have a lot of fun, smile a heck of a lot, groan at some very silly puns, and take yet another ride on The Jungle Cruise, go see this movie. You will not be disappointed.


Have you seen the film? What did you think? Let us know in the comments or on Facebook or Twitter!
Did you like this article? Make sure to share it with your friends! Check below for easy ways to share!  
Want to visit a Disney Destination? Contact The Magic for Less Travel for more information and a free, no-obligation quote.