This post may contains affiliate links for your convenience. If you make a purchase after clicking a link we may earn a small commission but it won't cost you a penny more! Read our full disclosure policy here.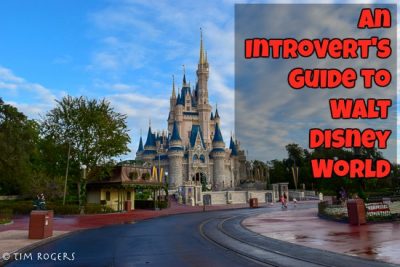 For my whole life, I've been pretty much on the far end of the Introversion spectrum. I don't to well in crowds, can get overstimulated, and definitely need alone time to re-energize. And I love going to Walt Disney World.
So this obviously can be seen as a challenge, but over the years I've found a bunch of strategies and tips that help me manage the magical madness of Disney World.
Also, if you or a member of your family or travel party is an introvert, The Mouse for Less has a great page of tips you can check out.
Before getting into the specific tips for Disney, I wanted to mention one book that is a great resource for introverts and their families – Quiet by Susan Cain. For some insight and advice for not just Disney trips, but life in general, it is worth checking it out.
Introvert Tip 1: Think about when you are traveling
If you follow any number of Disney sites, books, or podcasts, you have probably heard someone say that there isn't a real slow season at Disney World anymore – and that is largely true. However, some times are definitely busier than others.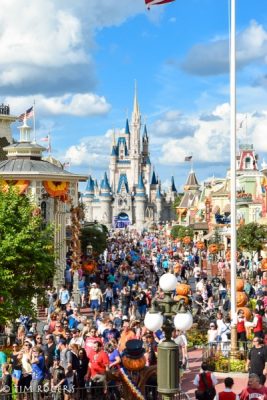 I am fortunate to usually be able to plan trips while most schools are in session, and if you are able to do that it can help. However, every little bit helps, so doing things like avoiding the week before and after Christmas or Easter can help you avoid the absolute busiest times of year.
Introvert Tip 2: Control your level of interaction
Being around a lot of people isn't necessarily the only factor determining how much energy introverts expend – some of it is how much they have to interact with those people. Even at Walt Disney World, you can still have a lot of say in how much you say.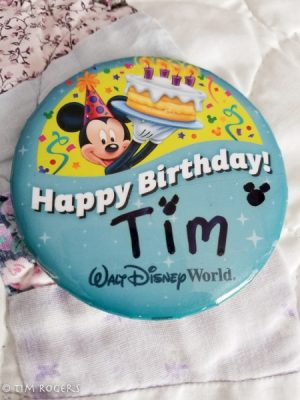 First, celebration buttons. If you haven't seen them before, you are able to get a button from most guest services or retail locations in Disney to show that it is your birthday, 1st visit, anniversary, honeymoon, or some other celebration worthy event. Besides being a free souvenir, these can also garner you a lot of attention. For some people, having every person who you walk by wish you a "happy birthday" would be a dream, and for others it would be a nightmare. You probably know where you fit in, and so you can decide for yourself if, when, and how much you want to broadcast your celebration to the world.
Second, face characters. I personally have grown to really enjoy character meets. They are unique, fun, and usually good for some good pictures. However, the exception to this is some of what are referred to as "face characters" because you can see their actual face – and they talk.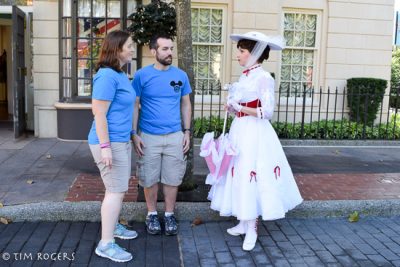 For me, and many other introverts, small talk is awkward to the point of discomfort. With face characters, my experience has been about 50/50 on this – sometimes they are fun and entertaining, other times they are anxiety inducing. If you are into meeting characters, you can often see the meet location before waiting in line and judge how the interaction looks for you.
Introvert Tip 3: Take time to Restore
As mentioned before, one of the main hallmarks of introverts is that they get drained by being around people and recharge through solitude, whereas extroverts gain energy from interacting with others.
One of the lasting concepts I have taken from "Quiet" is the idea of the restorative niche. The concept here is that everyone has individual ways or activities to recharge. It could be a quiet walk, reading a book, meditating, doing a crossword, or any number of other things. Basically, there are a lot of different ways you can recover from over-stimulation and excess people, and some of them you don't need to leave the park to do.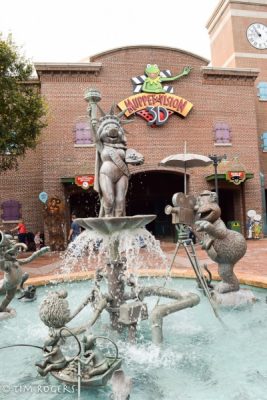 For me, I've found a lot of different strategies in this area. First, my wife and I enjoy fountain soda, and going somewhere to have one (and some water) not only is great for hydration, but can also be a nice break from the crowds and the sun. Some attractions can be great for this as well – I often find myself saving some of my favorite attractions (that usually have no lines) for the afternoon, including Muppetvision 3D in Disney's Hollywood Studios and the Peoplemover in the Magic Kingdom. This can help you regain some energy, but also feel like you aren't missing something.
Besides finding a place to rejuvenate, sometimes simple activities can also serve as a niche. I personally really enjoy photography, and also usually get Memory Maker, so one thing I do to mentally take my focus away from the sea of humanity is either trying to get a unique shot of some small detail in the parks (of which there are many!) or looking through the day's pictures up to that point. Doing this keeps my focus on the trip and my family, but also helps to block out some of the other stimuli.
Introvert Tip 4: Get Away
While you can definitely find ways to restore within the parks, there is a lot to be said about getting a little distance. You have likely heard the advice of taking a mid-afternoon break to go back to your hotel, no matter who you are, and this is one great way to escape and refresh. However, you don't have to get quite that far if you don't want to.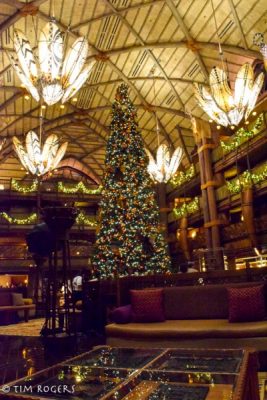 One of my go-to escapes is to head over to the Contemporary (specifically the Contempo Café) on Magic Kingdom days. It's a brief pleasant walk (or Monorail ride) to get there, and much calmer than the park itself (bonus tip – if you have a resort refillable mug and bring it with you you can refill it here). You can do something similar by heading out of the International Gateway at Epcot or heading to the Boardwalk from Hollywood Studios. Another favorite escape for me is taking a quick drive or bus ride from Disney's Animal Kingdom over to the Animal Kingdom Lodge. The lodge is one of my favorite places on property, between the gorgeous lobby, the animals, and the Zebra Domes.
Tip 5: Take Care of Yourself
This could be said of anyone, but especially for those more sensitive to crowds and over-stimulation, the best advice I can give is to know your own needs and travel with people who are understanding. If you make a plan, know your own limits, and don't push it too far, even the "crowdiest place on earth" can be magical for the most introverted of introverts. After all, they already have a Grumpy.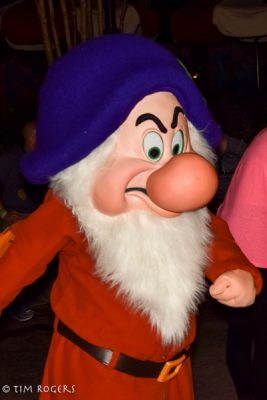 What tips do you have for enjoying the Disney Parks as an introvert? Share your suggestions in the comments.
Incoming search terms:
walt disney world happy birthday