This post may contains affiliate links for your convenience. If you make a purchase after clicking a link we may earn a small commission but it won't cost you a penny more! Read our full disclosure policy here.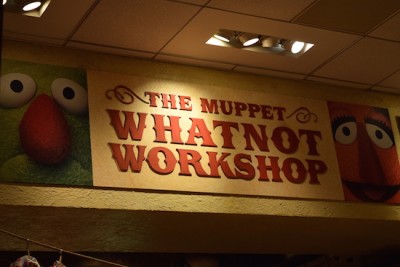 The Muppets have had a special relationship with the Disney company for years. As many Disney and Muppet fans know, Muppetvision 3D was the last project that Jim Henson worked on, and a few years ago Disney officially added the Muppets to the family, nestled somewhere between Pixar and Marvel (at least alphabetically). With all of that, the Muppets are a much beloved part of American pop culture – but did you know that you can make your own Muppet and bring it home with you?
Opening in October 2008, the Muppet Whatnot Workshop is a specialty store within FAO Schwarz in New York. If you aren't familiar, the workshop defines Whatnots as "those zany-looking extras you see in all Muppet productions. Wacky! Funny! Totally unique!" Essentially, they are the Muppet extras, and the Workshop helps you make your own.
Before your start the process, make sure to check out the decorations in the area. There are plenty of "Muppety" touches all around.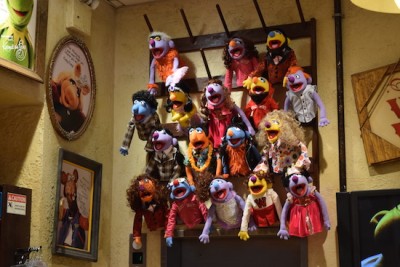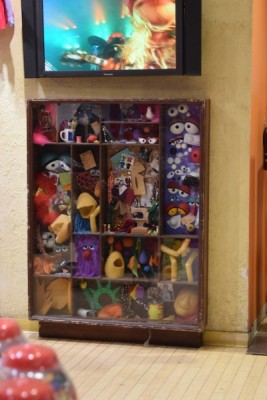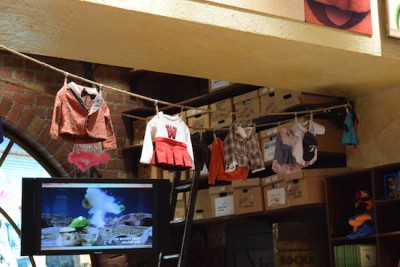 Even the light fixtures get into the fun.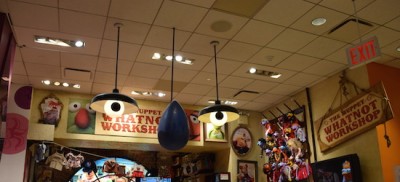 When you arrive, you will get a sticker set in order to design your Whatnot. You get to choose your body type, the kind of eyes and nose you prefer, your favorite hair, and your outfit, including everything from a trench coat or cheerleaders outfit to a chef's coat or a black leather jacket.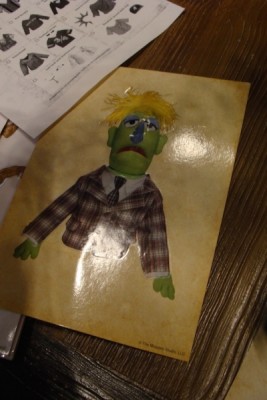 Once you have your creation just the way you like it, you will pass it along to a builder and they will make your Whatnot right in front of you.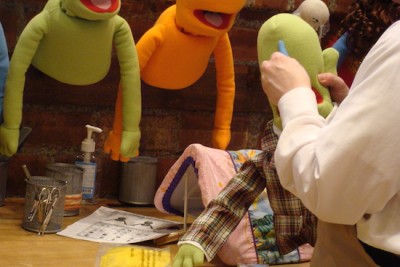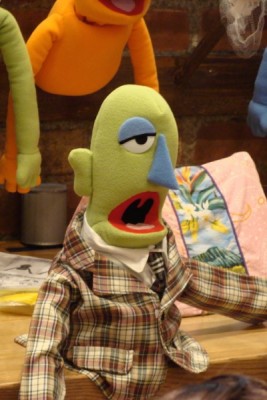 Depending on how busy they are, it doesn't take all that long to finish and they tend to have some fun along the way.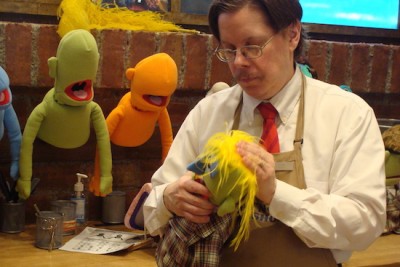 Once they finish you now have a new friend to take home for you to start a neighborhood production recreating your favorite moments from the Muppet Show.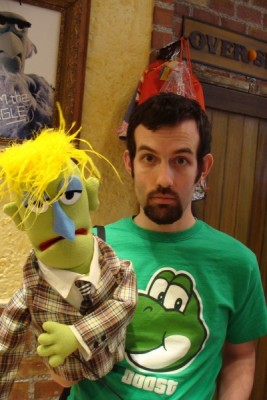 Muppet Whatnots were originally $129, but are currently available for $99. So if you are looking for something to make up for forgetting a Valentine's gift, really want to celebrate President's Day, or just want to show someone that you care, what better way than by getting them their own personal Muppet.
Incoming search terms:
https://www themouseforless com/blog_world/inside-muppet-whatnot-workshop/
muppet whatnot workshop new york
muppet workshop new york