This post may contains affiliate links for your convenience. If you make a purchase after clicking a link we may earn a small commission but it won't cost you a penny more! Read our full disclosure policy here.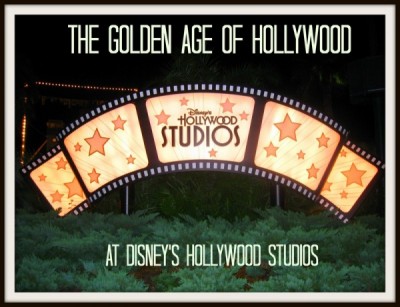 When Disney's Hollywood Studios opened on May 1, 1989, becoming Disney World's third theme park (Animal Kingdom wouldn't become the fourth until 1998), Michael Eisner shared the sentiment that the park was "dedicated to Hollywood—not a place on a map, but a state of mind that exists wherever people dream and wonder and imagine, a place where illusion and reality are fused by technological magic. We welcome you to a Hollywood that never was—and always will be." 
While there are all sorts of changes anticipated for this park in the not so distant future, the essence of the Studios will always be focused on the magic of the movies, and how else could to best convey that magic than by "transporting" you to Hollywood itself? The replica of Grauman's Chinese Theater — the famed theater known for it's outdoor collection of celebrity hand and footprints in concrete — captures a truly iconic Hollywood image.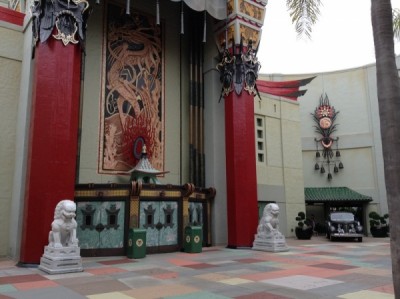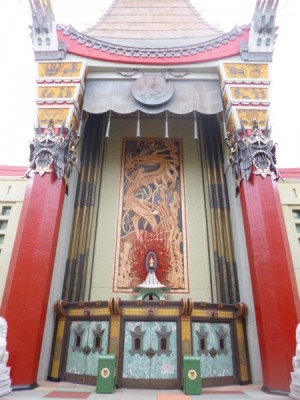 But it's more than just an image or facade… Just like in Hollywood, celebrities have come to Disney World to leave their own mark in the concrete. You can take in the scene and try spotting some of the prints of your favorite celebrities… better yet, some of your favorite Disney-associated celebrities! In the pictures below you'll see just a few, including Angela Lansbury, Robbie Benson (the "Beast" himself!), Harrison Ford (Han Solo from Star Wars), and even the Big Cheese…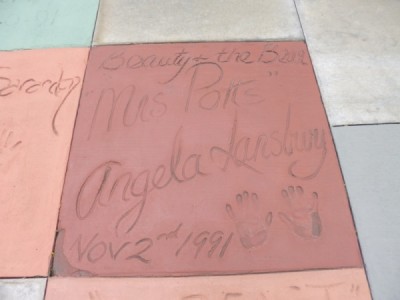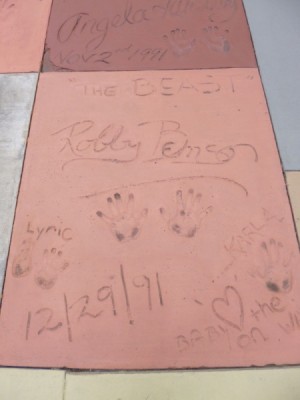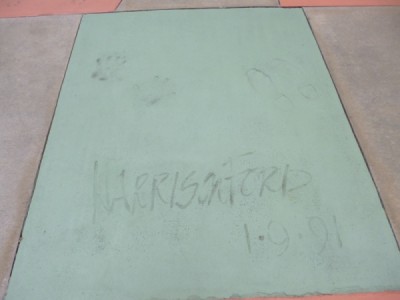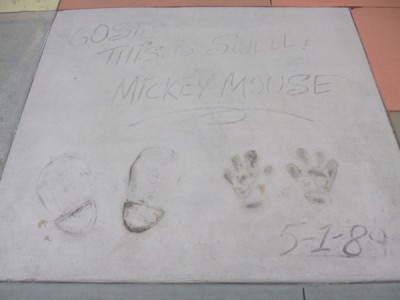 To be honest, the courtyard was something I passed over several time on my way to The Great Movie Ride (the attraction housed inside the building). When I finally took the time to really look, I was so amazed to notice several of the greats, including Audrey Hepburn and Dick Van Dyke. In true fan style, I couldn't resist matching my hand in some of the prints!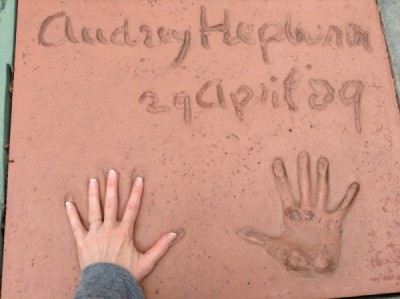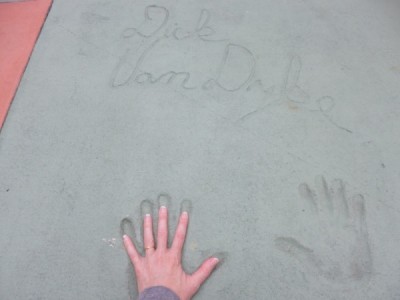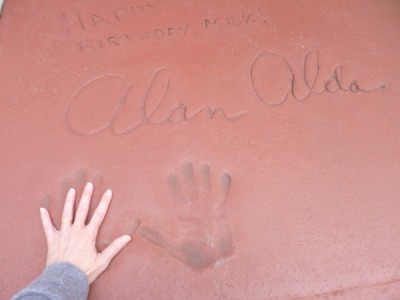 I wasn't the only one, apparently… look who stopped by to say "Hello" and "Garwsh!" (Not to mention, match up his own huge footprint ;).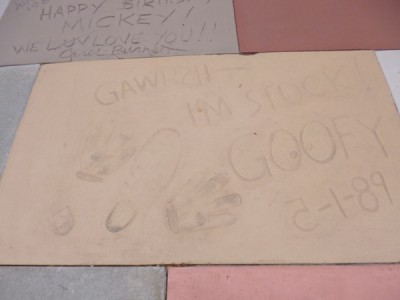 Beyond the theater, there are spots in Disney's Hollywood Studios that really make me feel like I've traveled back to Hollywood's Golden Age. One of those is the entrance to the "Once Upon a Time" store on Sunset Boulevard, which at first glance simply looks like an old-style LA movie theater. And that's exactly what it is modeled after; more specifically, Carthay Circle Theatre in Los Angeles, CA.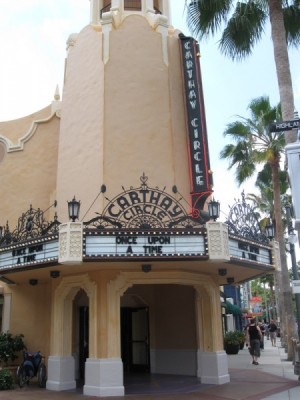 However, Carthay Circle Theatre has a special significance to Disney fans. Walt Disney's first animated feature, Snow White and the Seven Dwarfs, premiered at Carthay Circle Theatre in Los Angeles.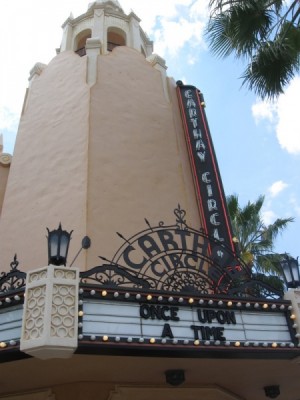 And if you'd really like to feel as though you've walked straight into the Hollywood of yesteryear, you may want to schedule a lunch or dinner at The Hollywood Brown Derby — a signature restaurant located on Hollywood Boulevard. This restaurant is a replica of the original Hollywood Brown Derby which — in the 1930s and 40s — was the place where the stars went to "see and be seen." The Derby's signature caricatures of film stars line the walls of the version at the Studios, truly making you feel as though you are dining among the stars!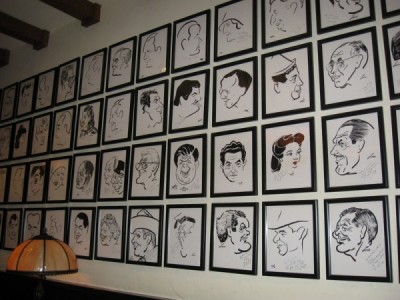 While this is just a glimpse of three of the spots that make me feel as though I really am in Tinseltown, these are my favorites.
But what about you? Where do YOU most feel the movie magic at Disney's Hollywood Studios?
Incoming search terms:
the hollywood that always was and nrver will be