The Grand Floridian's Eggcellent Easter Decorations
|
Easter at Walt Disney World is a wonderful time of the year to visit, though they don't have a televised Easter parade anymore they do still have plenty of Easter cheer. Mr. and Mrs. Bunny visit the Magic Kingdom and they will even pose for a visit or two. Mickey, Minnie and the gang are out to meet in their springtime best and there are hidden Easter gems everywhere! Much like at Christmas time all the hotels have  decorating contests for Easter and in my opinion the best place to see is the Grand Floridian. The Grand Floridian's Easter Decorations are really a sight to behold.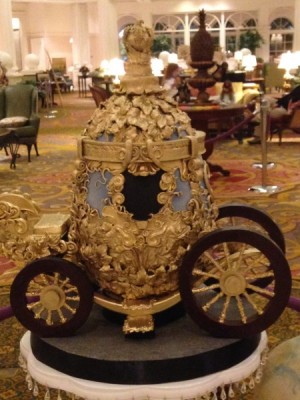 The Grand Floridian has many magnificent giant Easter eggs decorated with scenes from Disney movies. The eggs are made with a combination of modeling chocolate, fondant and colored icing. Each egg takes over three weeks to create by the staff at the hotel! The eggs are usually hollow but still weigh between 9 and 12 pounds! And these are no small eggs, each one is between 16-20 inches tall.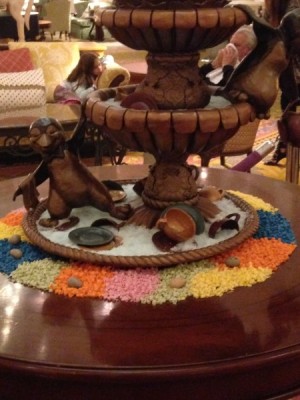 The egg's Disney scenes are constructed in several different ways. The first way to paint directly onto the egg. After the chocolate egg is constructed and a layer of fondant is adhered to the egg an pastry artist, often using food coloring as paint, creates stunning replicas from the movies. This style can be seen in the Lady and the Tramp, Brave and Cinderella eggs. Also notice the base of the eggs which beside holding up the eggs, also serves to help tell the story of the egg scene.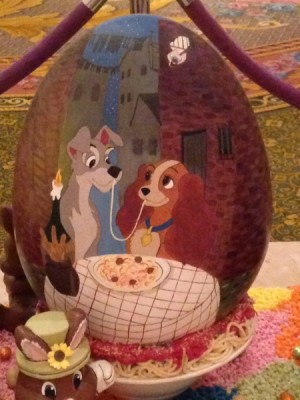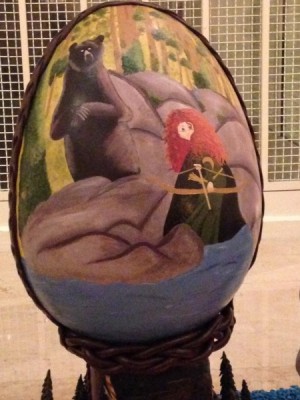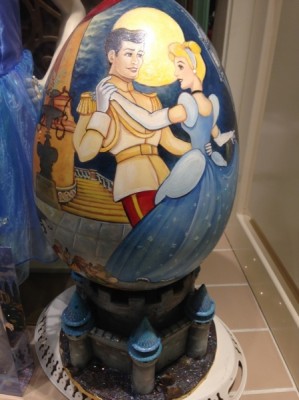 The second way to create these amazing eggs is to use 3D characters! The Disney scenes are constructed using a combination of modeling chocolate, paint and fondant to create the characters such as the Peter Pan and Toy Story eggs pictured below. This decorating style adds a wonderful complexity and realness to the egg scenes.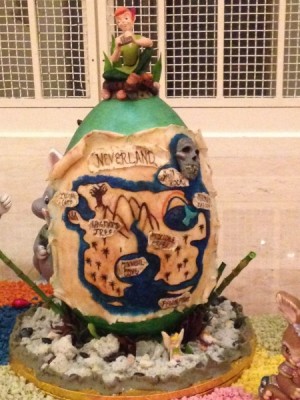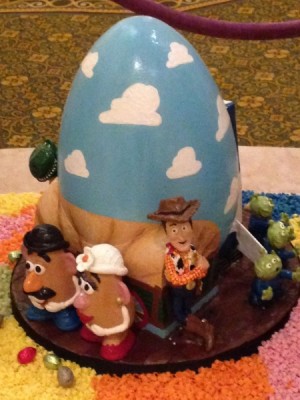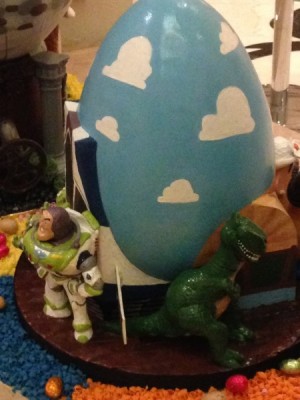 The third way to create these stunning scenes is to hollow out the chocolate egg and create the scene inside. These are often more detailed as they have more space to work with within the egg. They can also combine the other two styles, painting and the 3D characters.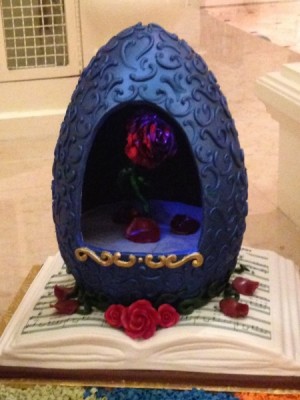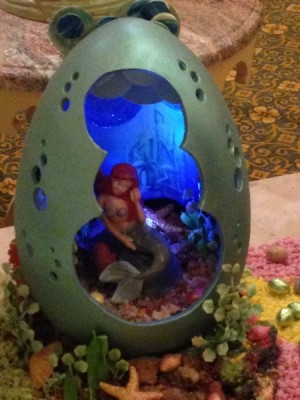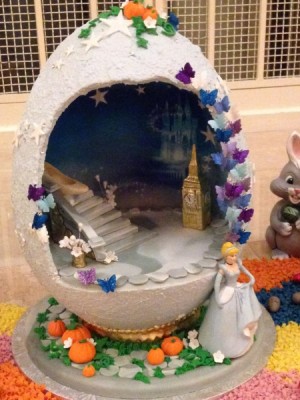 There are also egg scenes from Disney movies that are often listed as under appreciated or under rated Disney movies such as Hercules and The Great Mouse Detective.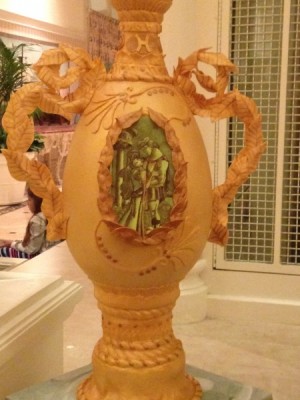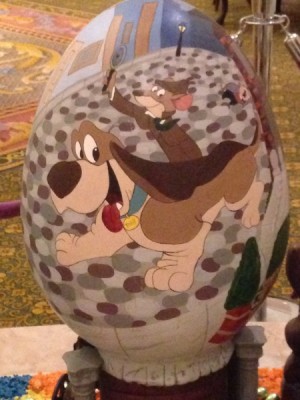 If you haven't been to see the eggs before, I hope you enjoyed this mini tour of what to expect. Which one of these eggs is your favorite. I have to say that the Beauty and the Beast egg is my absolute favorite…I wish they made ceramic replicas! For more Easter fun read the Egg-stravaganza Easter Egg Hunt on the Mouse For Less Blog!
Have you seen the eggs at the Grand Floridian before? What are your thoughts of the event?
Incoming search terms:
2016 grand floridian easter eggs
easter decor at the grand floridian
egg decorating scene
grand easter decorations
how long does grand floridan leave easter decorations