This post may contains affiliate links for your convenience. If you make a purchase after clicking a link we may earn a small commission but it won't cost you a penny more! Read our full disclosure policy here.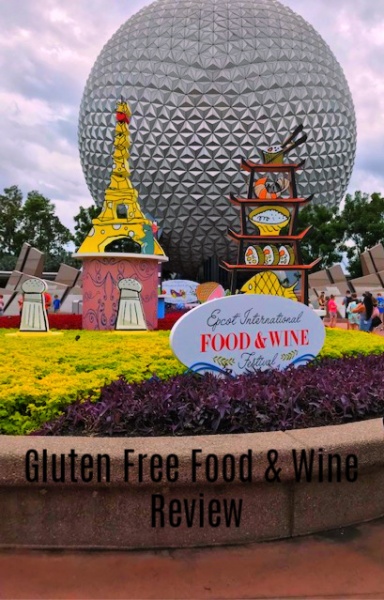 As a person who has Celiac disease, one of the reasons I love to go to Disney is that Walt Disney World is a place where feel I can eat safely, mainly at the table service restaurants. They take food allergies seriously and are typically well versed on menu items.
However, even at Disney getting gluten free counter service food can be more difficult. The fast paced nature of the counter service restaurants make me feel badly about taking up time asking a bunch of questions on ingredients or if the fryers are only being used for gluten free items and so on. I tend to try and stick with items on the menu that I know will be safe like salads and such. That is risky because of things like gluten in dressing, or croutons being added or cross contamination concerns.
In the last year or two I have happily noticed that they now have items marked as gluten free on the menus, or have allergy menus readily available – even at the counter service locations. This includes the Epcot Food and Wine Festival.
I attended the Epcot International Food & Wine Festival this year at the end of October. I was somewhat skeptical about visiting any booths because I attended once back in 2012 and was not able to find much of anything gluten free at the booths. That year, I would go to one of the food booths and have to ask the person at the counter what I could eat and was often met with more questions than answers only to learn that all the options at that booth had gluten. So, that year,  I walked away feeling sad I could not partake in the event. I also was upset that I had Celiac and the booths were yet another thing I had to give up. This is often the case when you have a food allergy and try to eat fast food, or stop for a quick bite somewhere. One has to be ready by carrying snacks they can eat and have a strong will to watch others eating things that you wish you could still eat.
Happily, more recently, gluten free options have been made available at some of the booths. They even list the options on the kiosk signs so you will not be holding up the lines asking questions.
We rented a car and knew our room would not be ready, so we went directly to Epcot on our day of arrival, which happened to be Saturday. World Showcase is very busy on the weekends during the Epcot Food and Wine Festival, but we were so happy to be there, we did not mind.
Here are some of the booths I was able to partake in this year:
Japan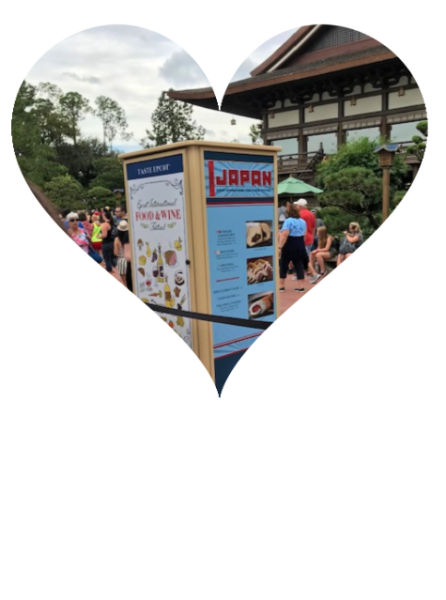 I ordered the Gluten Free Beef Nigiri topped with Shrimp Sauce and Diced Pickled Jalapenos. I thought it was acceptable. The beef was more along the lines of a cold cut roast beef and I thought the jalapenos did not add enough heat, it tasted more like a sweet relish. The shrimp sauce was good and the amount of food I received was decent with the white rice included.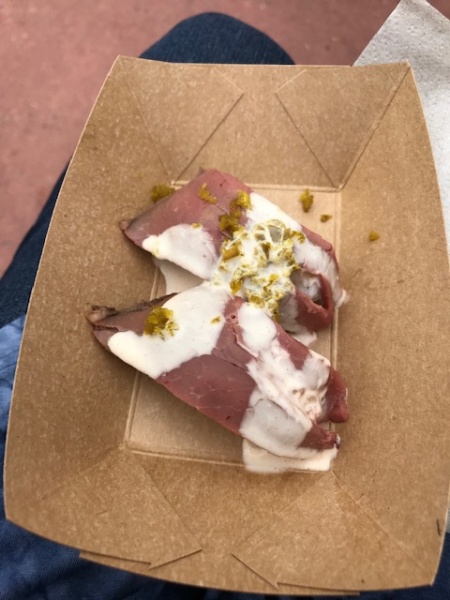 Africa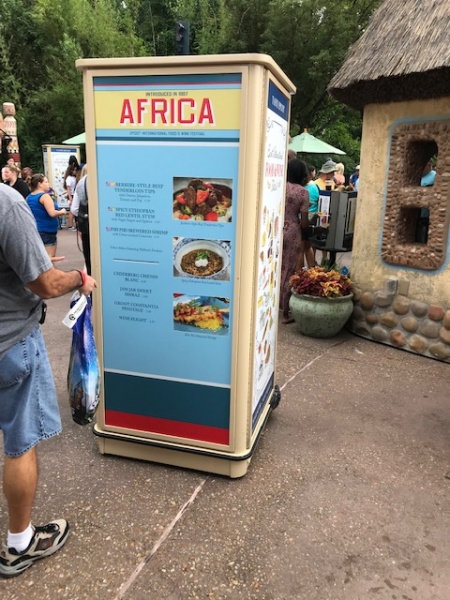 Here I ordered Gluten Free Berbere-style Beef Tenderloin Tips with Onions, Jalapenos, Tomato and Pap. I thought this was absolutely outstanding. The portion was so generous and the beef was tender. It was quite spicy and the pap was a perfect balance. I actually ordered two of the beef tenderloin options and did not share it with my husband. I ate them both! Yum. Do have a drink ready as the heat is on with this one.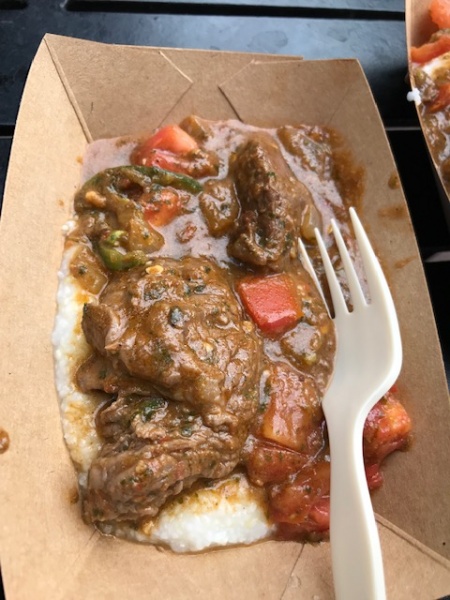 Brazil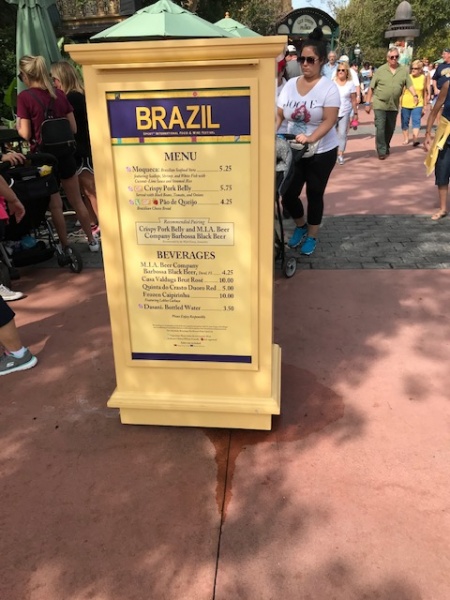 I love the Brazil booth because they have the Pao de Queijo, which is their cheese bread. Any place I can get bread that is gluten free, not crumbly and cardboard-like I am happy. However, this surpasses all expectations. It is just so yummy, chewy but soft and warm, something a celiac person MISSES so much! I ordered both the cheese bread and the Crispy Pork Belly served with Black Beans, Tomato and Onion. I loved the pork belly as well. It was crunchy and tasty. I wish there were less beans and more pork, but overall I love love love this booth!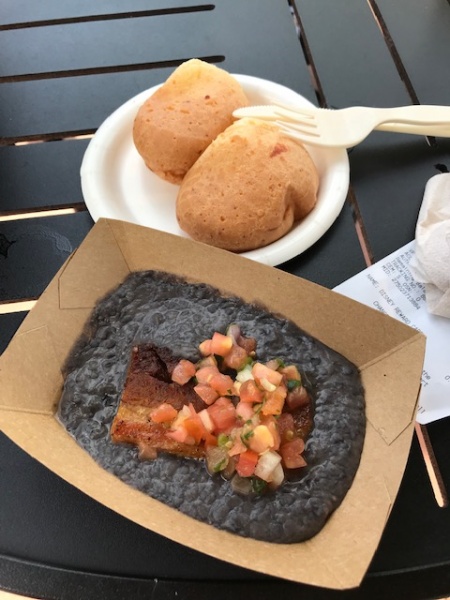 I was so grateful to be able to participate in several booths and there were several more that I did not have time to get to that had gluten free options! I now look forward to my next visit during Epcot Food & Wine Festival and am excited to see where the festival goes with gluten free choices in the future.
Are you someone who has to dine gluten free and enjoyed this year's Epcot Food and Wine Festival? What booths did I miss that I should have stopped at? Share in the comments or on Facebook or Twitter.!
Did you like this article? Make sure to share it with your friends! Check below for easy ways to share!
Want to visit Walt Disney World during the Epcot Food and Wine Festival? Contact The Magic for Less Travel for more information and a free, no-obligation quote.