This post may contains affiliate links for your convenience. If you make a purchase after clicking a link we may earn a small commission but it won't cost you a penny more! Read our full disclosure policy here.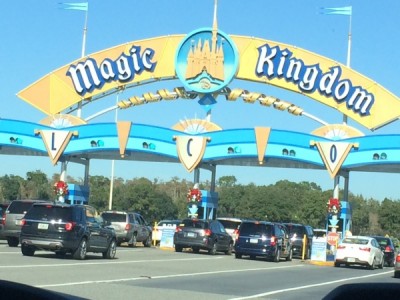 Getting Ready for Disney!  Many people book their Disney trips a year or more in advance.  It is exciting to select your resort and make a reservation for an upcoming vacation, but it can then be a bit of a let down to realize you still have a year or more to wait for your adventure to begin!  Even if your vacation is in the not so near future, there are many things you can do now to get ready for a successful and fun trip.  
Make a Game Plan:  Decide how long you will stay in the Disney area.  How many days you will spend in the parks? Will you be taking a day off to relax and enjoy your accommodations?  Will you spend a day at Disney Springs?  Will you go to Blizzard Beach or Typhoon Lagoon? Which park will you visit each day? If you are staying at a Disney resort, will you take advantage of extra magic hours? Create a schedule of which parks you will visit each day.  Your The Magic for Less Travel Agent can help you figure out the details of your trip.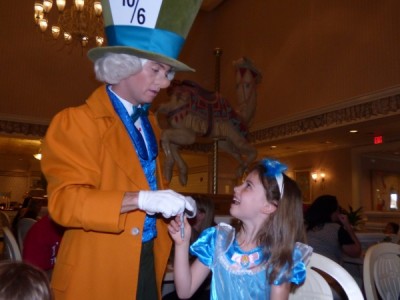 Dining:  Many restaurants in the parks and resorts require reservations.  You can make dining reservations 180 days prior to your stay.  Once you have a basic plan of which park you will visit each day, you can start planning when you might like to take a meal break and where you would like to eat.  Are you interested in formal restaurants? Character dining?  Try to match your dining schedule with your park game plan because you do need a park ticket to eat at a restaurant within the park.  I try to schedule any meals at other resorts (such as 1900 Park Fare at the Grand Floridian or Cape May Cafe at the Beach Club) for days when I will not be using a park ticket.  It takes quite a while to travel to a different resort and then enjoy your meal.  I prefer to make the most of my days in the parks by eating at a restaurant within the park.    
Plan FastPasses:  Once you decide which parks you will be visiting, you will want to decide what rides you would like to select FastPasses for.  FastPasses are free for the Disney parks, and you can select up to 3 FastPasses per day for each day of your vacation.  The lines for some rides, such as Toy Story Mania in Hollywood Studios or the Seven Dwarfs Mine Train at the Magic Kingdom, can be extremely long.  A FastPass allows you to skip the long line and wait in a much shorter one. Travelers with a reservation at a Disney resort can make FastPass reservations 60 days prior to their trip.  If you aren't staying at a Disney resort but have your park tickets, you can link them to your My Disney Experience app and make your reservations 30 days prior to your trip.  
Shopping:  Even when we are freezing our toes off up in the north, the Florida sunshine can get pretty toasty.  The typical clothes you might need at home might not match the weather for your vacation.  Think ahead for your smaller travelers and try to predict what size they will be wearing and what season of clothes and shoes they will need for your vacation.  If you are planning months or even a year in advance, you can stock up on some great end of season prices on clothes for your vacation.  
List/Packing:  Make a packing list of all of the things and clothes you wish to take with you.  I usually have a large Rubbermaid tub in my closet that I add items to as I find them.  Great deal on sunscreen?  Here's one for Disney!  A tiny travel toy or book that might keep the kiddos entertained on the airplane? It goes in the box!  My packing list goes in the box too, so that I have everything in one place when packing time actually rolls around.    
Research:  There are tons of resources out there to help with planning your Disney vacation.  Magic for Less Travel agents, books, blogs and websites are all available to help if you need assistance with making your game plan and helping to tailor your plan to your family and your interests.  Take advantage of all of them to help create the best possible experience for your family.  
Countdown Apps:  There are several countdown apps available that will use your smartphone or tablet to keep track of how long you have to wait until your next Disney adventure.  Enter the date you will arrive and watch with excitement as it counts down the days until you get to meet the mouse!  
My Disney Experience:  Set up your My Disney Experience app on your phone and link all of your FastPasses, resort accommodations, and dining reservations.  All of your information and confirmation numbers will then be with you virtually on your smartphone throughout your trip.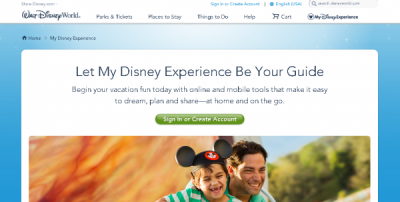 Surprise:  Is your trip a surprise for some of your tiny travelers?  Give some thought and planning into how you can surprise them with the exciting news.  Need some suggestions?  Check out this blog!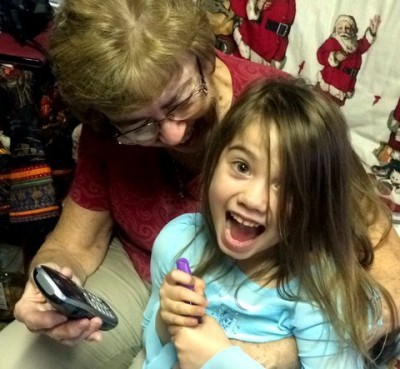 What do you do to get ready in advance for your next big Disney adventure?  Share your tips in the comments!