This post may contains affiliate links for your convenience. If you make a purchase after clicking a link we may earn a small commission but it won't cost you a penny more! Read our full disclosure policy here.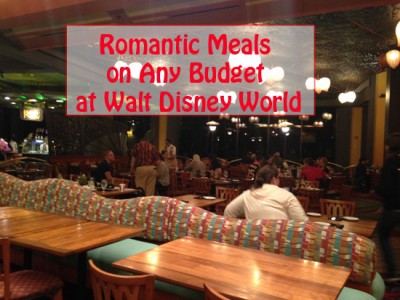 This is your reminder…Valentine's Day is this weekend.  If you haven't got your plans in order yet, you may want to do so now. If you're going to be in Walt Disney World this Valentine's Day, then you should know that there are a lot of  great options for you to choose from for a romantic meal throughout the resort. You could choose one of the theme parks, the resort hotels, or even Downtown Disney.
Today, I thought I'd share with you my choices on the best options for any budget.
Snack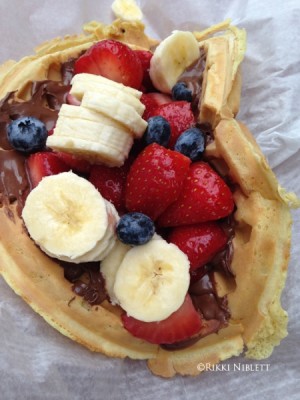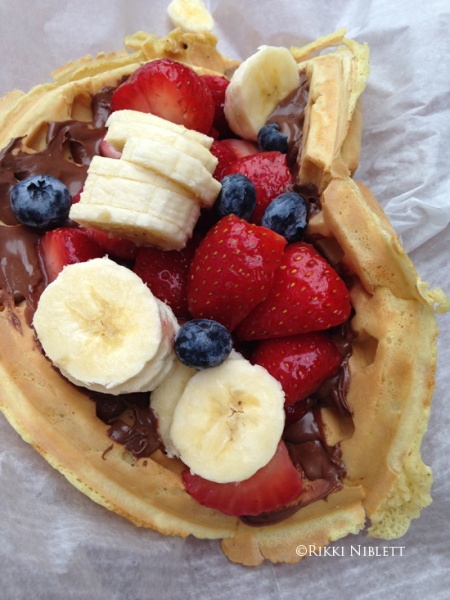 Looking to share a snack between you and your sweetheart? Disney certainly has you covered! Try the special Black Forrest Waffle with vanilla ice cream from Sleepy Hollow. Only available for a limited time, it is sure to be quite delicious and perfect for two. If it's not Valentine's Day weekend, consider the nutella with fruit waffle option. It's very large; two people could easily split one.
Counter Service
I get it…you're on vacation with the whole family and you may not be able to sit over a leisurely meal. Quick and simple is all you can muster, but you want a touch of romance to celebrate the day. How about choosing a waterfront table at La Cantina de San Angel. You have a nice selection of Mexican options, such as tacos de pollo, or empanadas. You could even share a plate of nachos.  Ok, while the food itself may not be the most romantic, the location absolutely is. There is nothing quite like sitting next to the water while dining. Just a word of warning though…this counter service location can get awfully busy, so sometimes getting a table can be difficult, however if you can get one by the water, it's so worth it.
Table Service (One Table Service Credit)
For my one Disney Dining Plan credit table service location, I'm going to suggest making a visit to Kona at Disney's Polynesian Village Resort. Kona Cafe offers dishes with a bit of an Asian flair. My favorite things to get are the scallops, however their sticky wings and pot stickers are also to die for. The steak is delicious too. Plus, you have the general romance that surrounds from the Polynesian. It's the perfect setting.
Table Service (Two Table Service Credits)
Looking to splurge a bit? Many people would suggest California Grill, because of the ambiance of seeing the Magic Kingdom while you dine…however, it can be quite difficult to get into the California Grill, so if you're looking for another location, consider Narcoossee's at Disney's Grand Floridian Resort. You can also catch the fireworks from this restaurant, so if you're wanting to end your evening with the nighttime spectacular, this is a great place to do it from. The menu offers a wide variety of choices, but specializes in seafood.
Splurge Dining
Really, the granddaddy of splurge dining is the infamous Victoria and Albert's at Disney's Grand Floridian Resort. This restaurant is the ultimate in luxury, as it has been recognized by the nation's top food critics. This very special,  romantic Victorian restaurant offers harpists, fresh cut flowers, personalized menus, silver, fine china, and tablecloths that are hung, not folded, in an effort to avoid creases.  Meals are exquisite, as is the setting. Those who dine here rave about their experiences, despite how pricey it is.
If you were looking to have a romantic meal at Walt Disney World, where would you choose? Let me know in the comments section.