This post may contains affiliate links for your convenience. If you make a purchase after clicking a link we may earn a small commission but it won't cost you a penny more! Read our full disclosure policy here.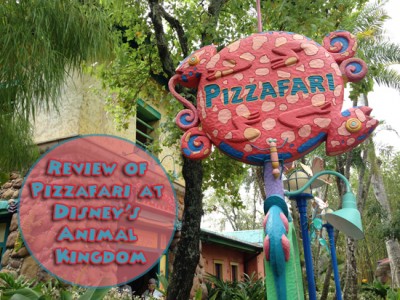 Are you in Disney's Animal Kingdom and craving pizza? Then you need to head to Pizzafari located in Discovery Island. This is the land of pizza in the park.
The location is located on the way over to the Africa section of the park and as of right now, features a tropical, colorful feel.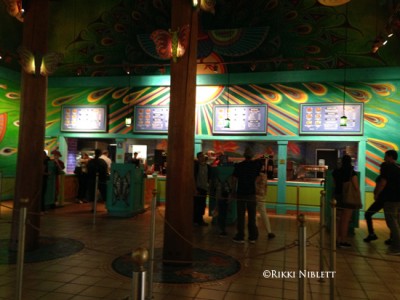 Guests enter the counter service restaurant and come upon a cavernous area through which to place their order. Menu boards are featured above the ordering stations, and guests choose whichever station they would like. Keep in mind that both sides of the cashier are open; choose either one. Once you place your order, you head to the counter where you will pick up your order. From there you will head to the main dining section.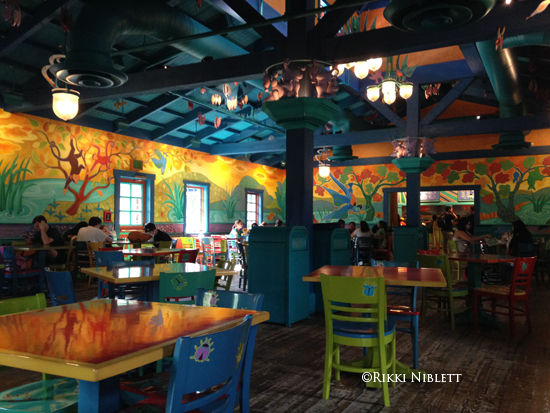 Here, each section is colorfully decorated with different animals. The artwork is gorgeous and detailed. Each room has a different theme, which are Camouflage, Upside Down, Homes and Nocturnal. These are just some of the little touches that make Disney's Animal Kingdom unique.
On this visit, I was extremely starving. My favorite, Flame Tree Barbeque was closed for its refurbishment and at this point, Harambe Market was still not yet open, so I decided to make a stop at Pizzafari.
It was about 3:30 p.m., so the restaurant was empty. It was really just me and a handful of other guests.
I knew I was going to be eating soon for dinner, but given how starving I was, I wanted to eat something sort of substantial, so I decided on ordering a kids meal.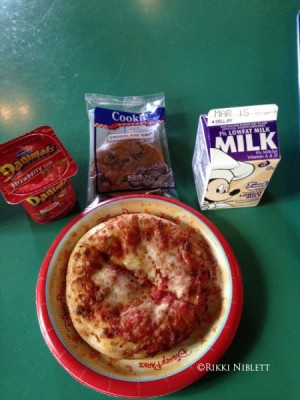 This meal came with a cheese pizza, plus two options of sides, and a drink. I chose to enjoy the strawberry yogurt and a cookie.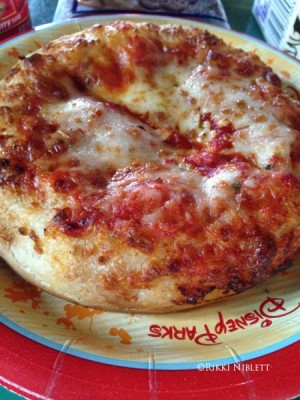 Most people don't like Disney pizza. (Disney pizza is different than flatbreads that are currently popping up property-wide.) It is heavy on dough, but not so heavy on sauce or toppings. That is true, however, it doesn't bother me. I do wish that there was just a bit more sauce and cheese, so that the back crust wasn't quite as thick, but overall, I'm ok with the way it is.
As far as the kid's sides, meals usually come with a default option, which is listed on the menu board, however, you will have the option to change. So, for example, if you child doesn't like carrots, but they are included with the meal offering, you can change it to a side that they would like, such as applesauce.
As for my meal, the choice was grapes and carrots. I don't care for either of those, but the yogurt and cookie was also a secondary choice.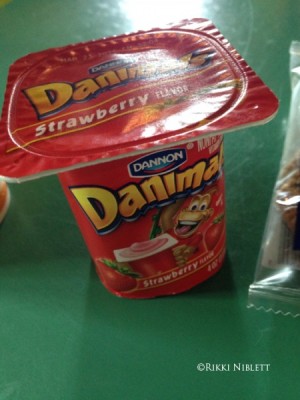 The yogurt was delightful strawberry flavored from Danimals.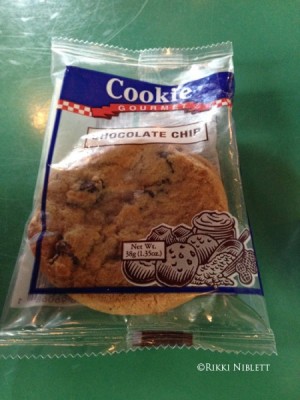 The cookie was the standard variety cookie that's offered across the board at all Disney counter service restaurants.
Overall, the meal was good and filling. It was exactly what I needed. However, do keep in mind that for many, this isn't a place to go if you are looking for the best Disney's Animal Kingdom dining. There are a lot better counter service options available, however, if you are looking for pizza, or a quick meal that the entire family will enjoy, this is the place to go.
Something to keep in mind, Pizzafari will be closed for an almost two month refurbishment beginning on Monday, August 24 and lasting until October 19. This is being done to make the kitchen accessible for the upcoming table service restaurant that is coming to the area. (The two will share a kitchen.) There is no word on if the restaurant will see any other refurbishments, but Pizzafari will remain when the refurbishment is over.
Have you dined at Pizzafari? What are your thoughts?