This post may contains affiliate links for your convenience. If you make a purchase after clicking a link we may earn a small commission but it won't cost you a penny more! Read our full disclosure policy here.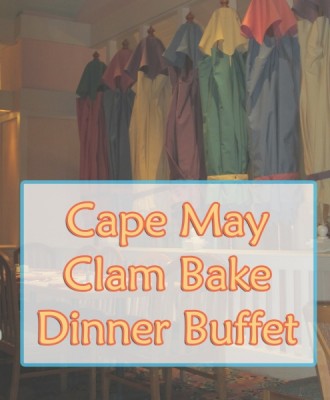 Disney's Beach Club Resort is an absolute favorite of mine. I find myself going there on multiple trips just to get my fix.  I love the colors, the feel, and yes, the smells.  And part of what makes the resort smell so good is the Cape May Clam Bake dinner buffet.  The wafting smell of seafood permeates the hallway.  It calls to me.
I had been wanting to try this restaurant for the longest time, but could never quite pull the trigger.  That was until I learned that they had crab legs on the buffet each and every night.  Aha!  I thought!  The time is now to try this buffet!  Crab legs are something that both my husband and I enjoy immensely.  When we lived near casinos, we would frequently head to them on Friday nights when they offered up their crab leg buffets and we'd fill up!
Back to Cape May Cafe.  The restaurant is a themed just as you'd expect it.  It features lots of light and pastel colors.  There's photos of beach paraphernalia, beach chairs, croquet mallets, "sand castles", and umbrellas used throughout the restaurant in their decorating.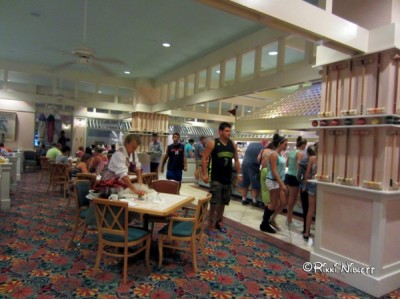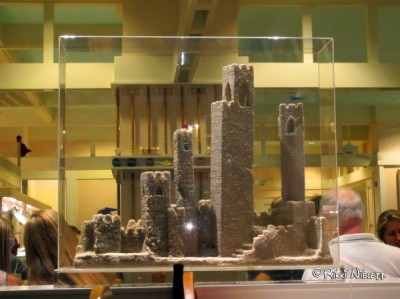 Once you check in at the podium outside the restaurant's main entry way, you then wait for them to page you that it's your turn to dine. After you're seated, it's time to dig into the buffet!
It can be found in the center of the restaurant and you can access all four sides.  Items included is an extensive list of cold items.  These include many different types of salad, olives, and peel and eat shrimp. I was here for the seafood…so forget filling up on that for me!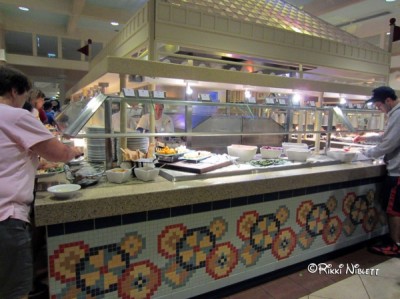 I did start with the soup, which was a seafood chowder that was delicious!  It was warm and hearty and thick.  Just a good bowl of soup.
On the regular buffet, you'll find a hand-carved option, as well as chicken and delicious side items, including mashed potatoes, corn on the cob, and an incredibly creamy macaroni and cheese.  I also thoroughly enjoyed the red potatoes.  And oh…the corn bread was so moist and sweet.  The perfect version of corn bread.
I obviously loaded up on the crab legs.  On the buffet that evening was also fried calamari, which was very good.  There are also many other seafood options that were on the buffet that include mussels, clams, and salmon.  (None of these things I am particularly crazy about…and that's the reason that previously before the addition of the crab legs daily, I had avoided eating here.)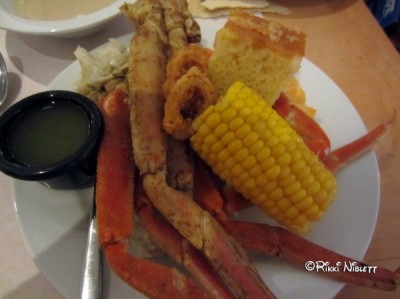 I enjoyed this meal so much that I actually went back for a second helping, which almost never happens when I dine at buffets.
For kids, the options include Chicken Drumsticks, Fried Cod Nuggets, and Cheese Pizza.  (Of course, adults can enjoy the kiddo options too…hence me picking up the delicious mac and cheese.)
As far as the desserts, I was not super impressed.  The dessert options are found sort of near the front in a little alcove area and I really felt that they were lacking.  There wasn't really much that connected with me.  They seemed to be just standard offerings, including cheesecake, brownies, cake, and cookies.  It's very rare for me not to find a dessert that I really connect with.
Menu:  https://www.themouseforless.com/walt-disney-world/dining/menus/cape-may-cafe-menu/
Overall, my opinion is that you really have to like seafood to enjoy this buffet.  If you don't, then you probably should choose a different dining option.  This restaurant is VERY strong on the seafood choices.
It is also not a cheap restaurant.  Because of the buffet nature, the cost is quite high.  Maybe I'm just used to the cost of an all you can eat crab leg buffet at home, which is no where near what I spent here.  In addition, at most other buffets on property, there are characters, which help to reinforce the price, but this one has no characters at all during dinner.  (Breakfast does feature Minnie, Goofy, and Donald Duck.)
Would I come back?  Yes.  I think I would.  Especially if wanting to get a good seafood fix while down in Disney.  But it certainly won't be somewhere that I'll stop on every trip.  It's more of a once every few trips dining location for me.
What do you think though?  Am I crazy for thinking it's a bit expensive?  Is it one of your favorite stops to dine?  What do you enjoy on the menu?