This post may contains affiliate links for your convenience. If you make a purchase after clicking a link we may earn a small commission but it won't cost you a penny more! Read our full disclosure policy here.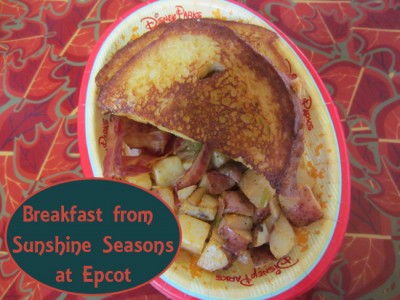 For those of you who don't know me…I'm not a morning person.  I've gotten better as time has gone on, but it's still very hard for me to get to the parks before 11 a.m.  So, I don't see the breakfast hours at Walt Disney World too terribly often. However, there are the few rare occasions when I actually do make it to a park and am able to enjoy a good breakfast!  Most commonly that occurs at Epcot, namely Sunshine Seasons.
Sunshine Seasons is located in Future World, inside The Land Pavilion. (Where you'll find attractions such as Living with the Land and some attraction known as Soarin'.)  This food court-type restaurant, which is themed after the four different seasons, is known as an extremely popular choice with both newbies and seasoned park veterans.  I think it's popular because Guests have the option to choose what type of food they want for each member of their family and then pay at the very end.  Choices for lunch and dinner typically include Asian, The Grill, The Bakery, Sandwiches, Grab n' Go items, and more. There's really something offered for everybody to find something that they will like.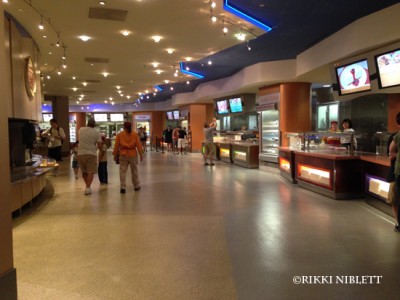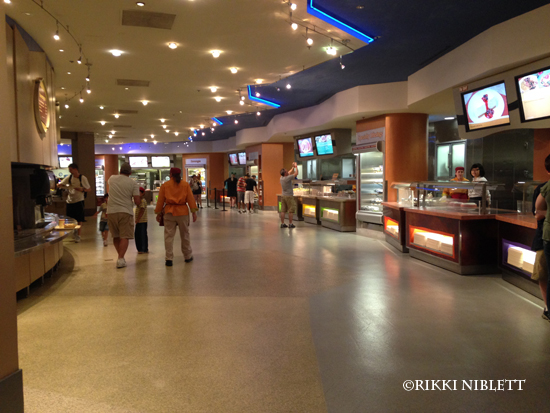 However, for breakfast, not as many stations are open.  Instead, it's just the Bakery, the Grab n' Go, and the main entree section. I'm not sure if this is a new development thanks to the Fountain View Starbucks now being open and offering breakfast items, but I could swear I remember more options being available in the past.  Though, let's face it, I could totally be losing it. This always seemed to be the place people suggested to go for a good breakfast.
Now, don't get me wrong, I still think that this is a great place to go if you're looking for breakfast items, but I feel as though the menu has really been pared down.  For adults, the only offerings are an Adult Breakfast Platter, which features a nice assortment including Eggs, Bacon, Sausage, French Toast, Biscuit and Breakfast Potatoes.  I think this is a great option to split with either your significant other or a child.  There seems to be a lot of choice here. The other option is the Breakfast Panini with Eggs, Bacon, Roast Pork, and Cheese served with Breakfast Potatoes.  There's also a musili option.  That's it.

You can also choose to grab something from the Bakery or Grab n' Go Cases.  This is what I did on my last visit. I didn't want something super sweet, so I decided to grab a quick breakfast treat, in the form of a croissant.  It was not a large croissant, by any stretch of the imagination, but it satisfied my hunger and allowed me to make it easily to lunch.  It was quite buttery and flaky, just the way a croissant should be.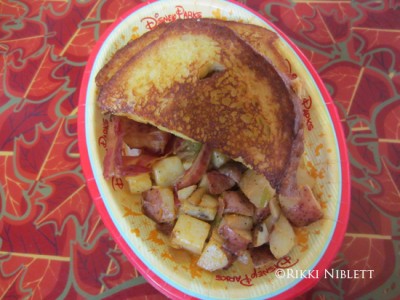 In the past, when I've looked for breakfast, I've actually gone for the kid's french toast.  Again, I'm never in the mood for a large meal at breakfast, just enough to really get me going.  The Adult Breakfast Platter was way too much food for just me and I wasn't in the mood for a panini, but the kid's french toast offers two triangles of goodness and sausage (which I switched out for bacon) and breakfast potatoes.  This was just perfect! The right size meal for a quick and delicious breakfast.
The french toast was your traditional french toast.  It was egg battered toast, grilled, and topped by me with butter and syrup.  The bacon was a little limper than I prefer…I like my bacon super crispy…it was also a little greasier than I would like, but it was bacon, which is always delicious.  Surprisingly, the standout to me are the breakfast potatoes.  These have a little bit of flavor in the form of green peppers added to the mix, in addition to a few other spices.  The potatoes were cubed and weren't overly cooked.  It was certainly a welcome flavor!
Overall, Sunshine Seasons still is a good stop if you're looking to grab a quick breakfast.  While I do feel that menu offerings are quite sparse nowadays (and no Mickey Waffles?!) I still feel that if you need to grab a good and decent bite to eat, this is a good place to stop.  If you're looking for a variety of breakfast sandwiches, or oatmeal, then you'll need to head to Fountain View's Starbucks to go with your coffee.
I'm actually very disappointed overall in breakfast options at Disney though.  If you are wanting to have breakfast in the parks, there really aren't many counter service choices available to you.  Sure, you have the option of Starbucks now, or the expensive breakfast character meals, but counter service breakfast options are very minimal throughout the theme parks. Maybe it's because they serve breakfast items for just a brief amount of time, but for those looking for something quick, it would be nice if there were a few more choices…if not in the number of restaurants available, at least in what they are offering for guests to dine on. Though maybe that's just me.  (Though, maybe I am part of the problem…like I said…I'm rarely in the parks in time for breakfast anyway.)
What is your favorite place to get a counter service breakfast in the parks?  Let me know in the comments.