This post may contains affiliate links for your convenience. If you make a purchase after clicking a link we may earn a small commission but it won't cost you a penny more! Read our full disclosure policy here.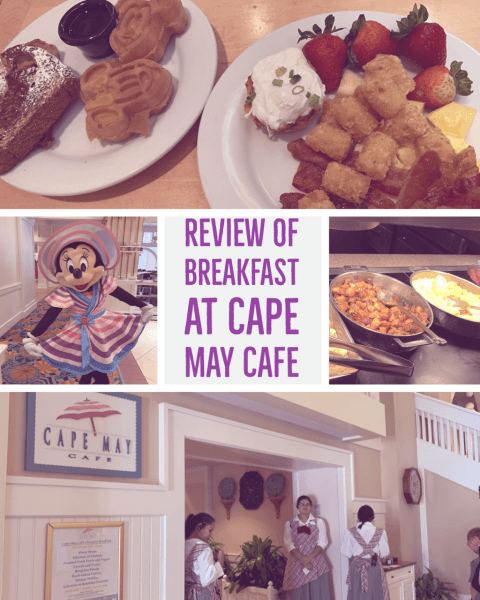 Recently, I was visiting the Walt Disney World Resort and thought, I want to do something new, to me, for breakfast. So, I decided I wanted to try the Minnie's Beach Bash Breakfast at Cape May Cafe.
The restaurant, for those who don't know, is located at Disney's Beach Club Resort. In the evening, it serves an all you care to enjoy seafood smorgasbord, but for breakfast, the options are more traditional, standard fare. However, don't let that fool you. There are a ton of great options on this buffet.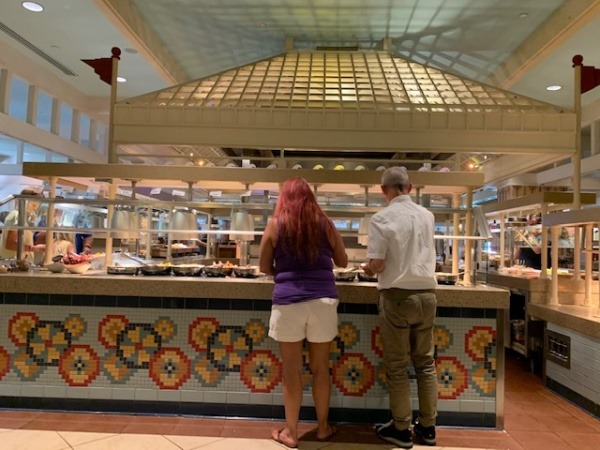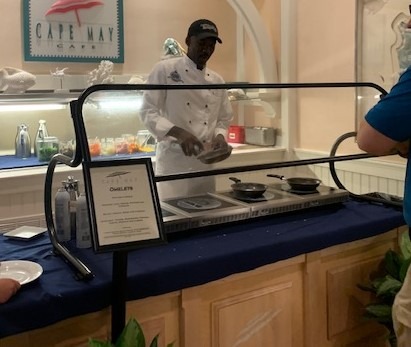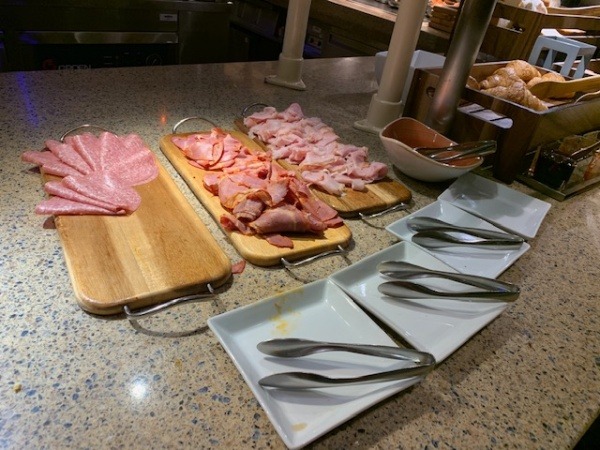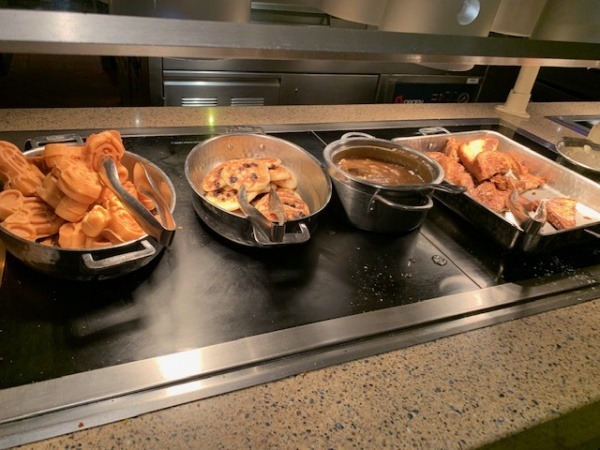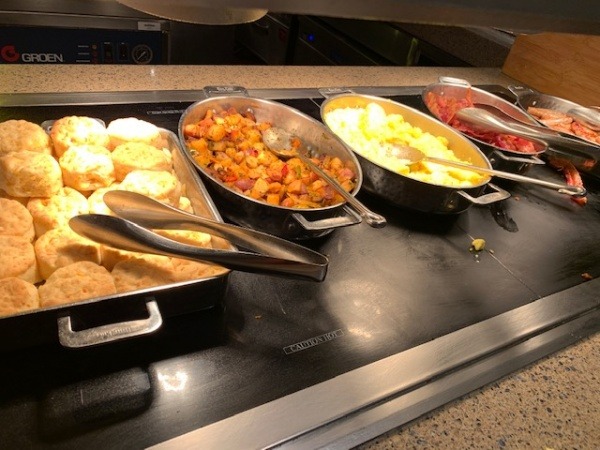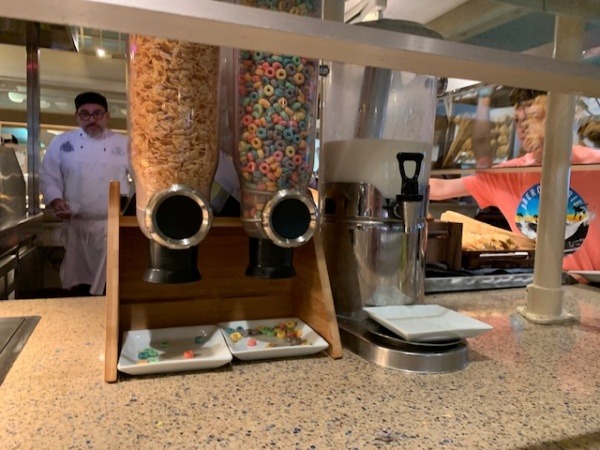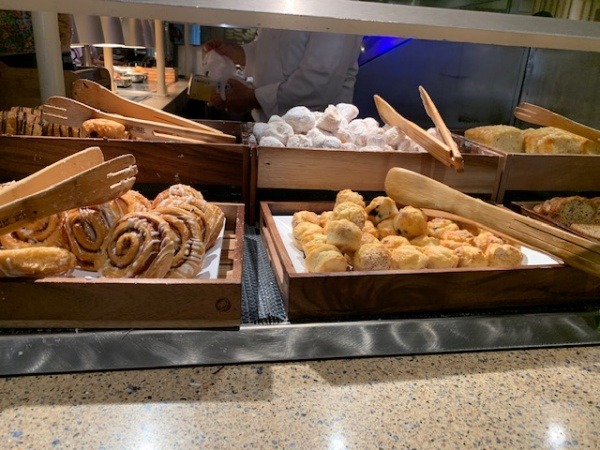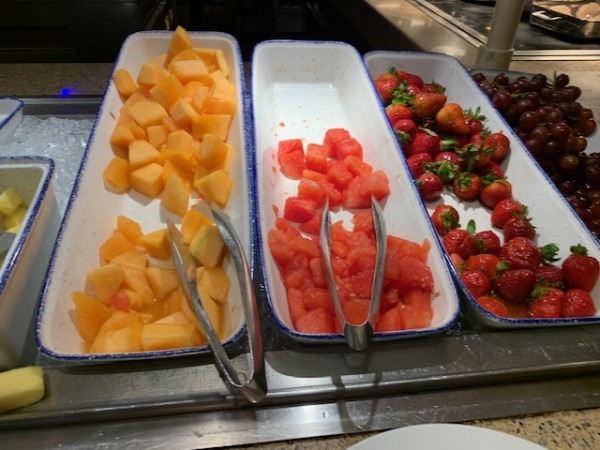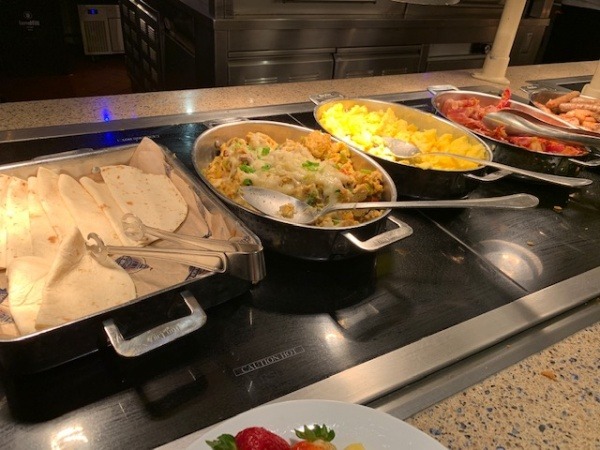 Dishes include the traditional Mickey Waffles, pancakes, french toast, fresh fruit, bacon, biscuits and gravy, sausage, eggs, croissants, breads, and cereals. But there are also some unique choices like the cured meats, an omelet station, chocolate chip pancakes, potato hash, and this egg dish that I know had seafood in it, but was also really spicy. It started benign, but had some kick in the end.
There is also a kids section that features Mickey Waffles, tater tots, and more.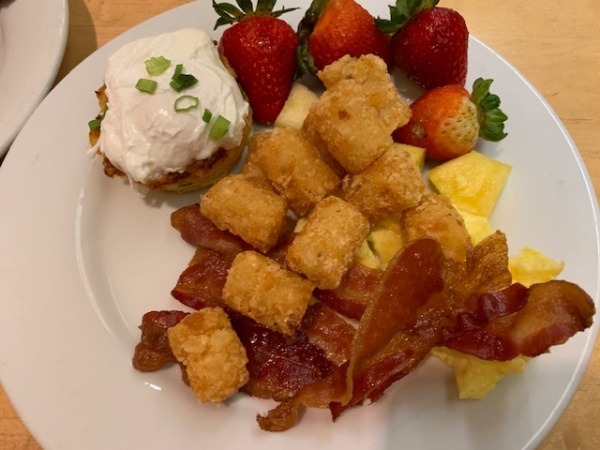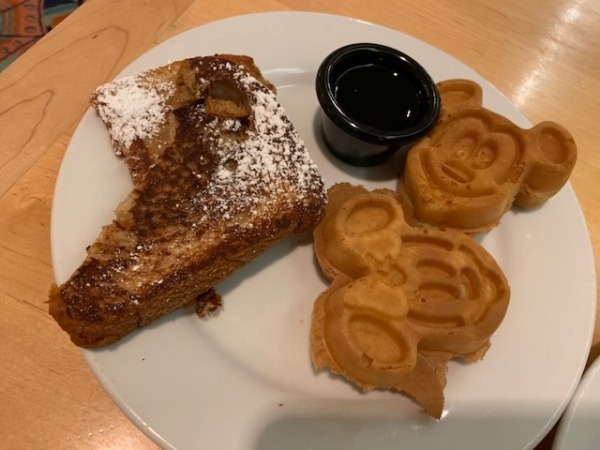 I found all the food to be quite delicious. The flavors were fresh and because it was all-you-care-to-enjoy, I was able to fill up pretty substantially. It was a great way to start the morning – having a  hearty breakfast.
I will say that when it's busy in here, the buffet can be a bit of a mess, meaning there are just people crowding everywhere, due to a somewhat narrow space available for Guests to walk around next to the buffet.
Now, this is a character meal, so of course I was excited to meet some favorites. Cape May Cafe features Minnie (it is her shindig, after all), Daisy, Donald, and Goofy! They are all dressed to head to the beach and they looked adorable! They provided such fun character interactions, including one of my favorites ever where Donald decided he wanted to join me for breakfast.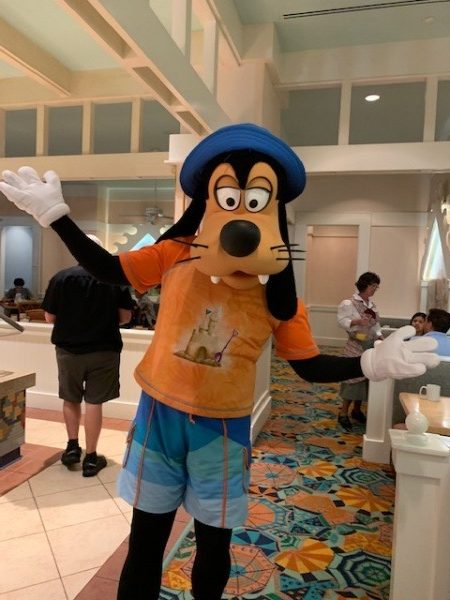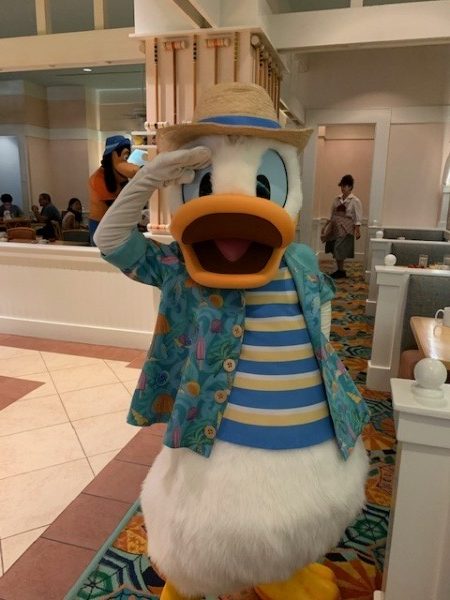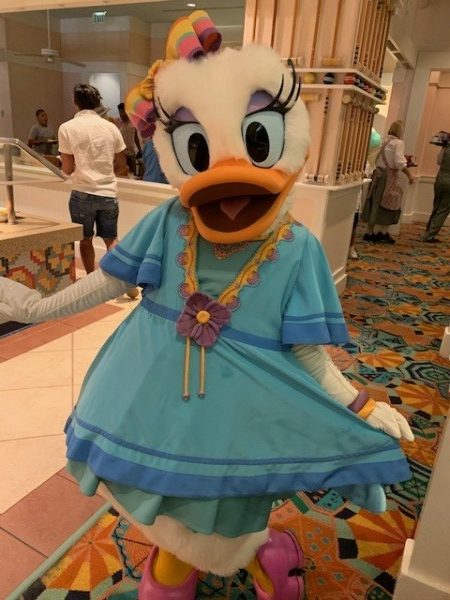 Again, I will put forth my small complaint for those of us who do sometimes travel alone. I would really appreciate it if Disney would either have character handlers walk around to the tables with the characters so they could take photos for Guests, or if it would be easier to find them.
I had to have the characters wait for me while I found someone who would be kind enough to take my photo. Normally, that wouldn't be so bad, but where I was seated in the restaurant was right next to the buffet and there were no Guests around to assist me.
Other than that small hiccup, I had a lovely breakfast!
Now, Cape May isn't cheap for breakfast. You are paying more because it's an all-you-care-to-enjoy experience and because of the characters…so I understand that. This is a great choice for those on the Disney Dining Plan though. (As I think all character meals are.)
Have you dined at Cape May for breakfast? What were your thoughts? Let us know your thoughts in the comments, or on Facebook or Twitter!
Did you like this article? Make sure to share it with your friends! Check below for easy ways to share!
Want to visit the Walt Disney World Resort? Contact The Magic for Less Travel for more information and a free, no-obligation quote.

Incoming search terms: