This post may contains affiliate links for your convenience. If you make a purchase after clicking a link we may earn a small commission but it won't cost you a penny more! Read our full disclosure policy here.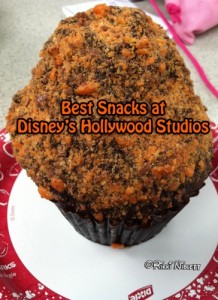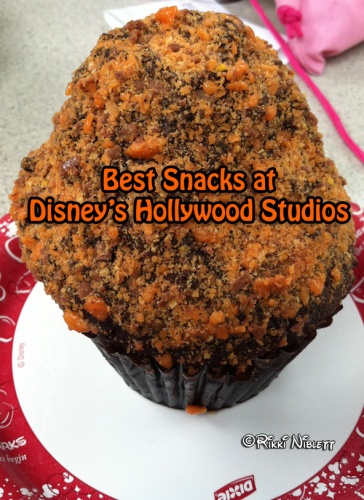 Ok…so I took a little hiatus from this particular topic, but we're back and have I got some snacks for you!
Today, I'm here with the best snack options that you can find to dine on at Disney's Hollywood Studios.  This park has a multitude of options to choose from and I'm already drooling…let's get to it!
Are you a fan of 50's Prime Time Cafe, but don't have a reservation for this particular trip?  Fear not!  You can still get the first snack on this list over at the Tune In Lounge, the bar area that is connected to the restaurant.  (Actually, you can get the whole menu…but I digress.)  Stop in for a delicious PBJ Milkshake.  What?  Never had one?  It's a delicious combination of peanut butter and grape jelly and while at first it may sound a little off-putting, it is simply marvelous!   Some don't taste the jelly as much, so to many it tastes more like a peanut butter milkshake.  Either way…it is a must drink and why you should make sure to stop off to get one while in the Studios.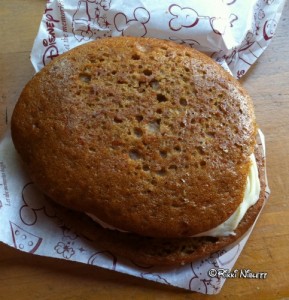 Got a massive sweet tooth?  Make sure to check out this next concoction which can be found at the Writers Stop, a bookstore/coffee shop which is found in the Streets of America/Commissary Lane sections.  (sort of right in the middle.)  I'm talking about the Carrot Cake Cookie.  It is like a giant whoopie pie featuring two round cakes of carrot cake with a healthy smattering of cream cheese icing slathered in the middle.  The cake is super moist and the cream cheese is so sweet.  This treat is HUGE…so make sure to share it with someone.  (Or split it in half and take part of it back with you.)
Looking for something that isn't gonna get you into a sugar coma?  Try the frankfurter pretzel roll that's found at Min and Bill's Dockside Diner.  The building is located in Echo Lake and shaped like a boat.  There is no indoor seating, but that's ok…this item is best for on the go anyway.  The treat is served, like it sounds…a hot dog inside a pretzel roll, but it is so yummy.  Dip it in a little Dijon mustard served with it and you've got a perfect snack.  It's served with chips, so it can make a nice quick lunch too!
Menu:  https://www.themouseforless.com/walt-disney-world/dining/menus/min-bills-dockside-diner-menu/
Looking for a beverage to cool you off?  Are you a fan of Toy Story?  Then check out the Hey Howdy Hey over in Pixar Place, right across from Toy Story Midway Mania.  The place has some great touches that are themed after the Toy Story movies, specifically Toy Story 2.  They serve up what is known as the Wheezy Breezy Freezy.  This frozen slushy type drink has multiple different flavors, including Coke, Wild Cherry, Lemonade or Watermelon.  These are just great treat to keep not only hydrated, but also taste oh so yummy.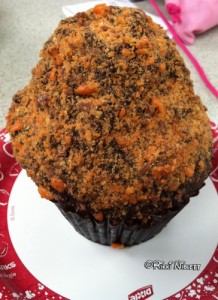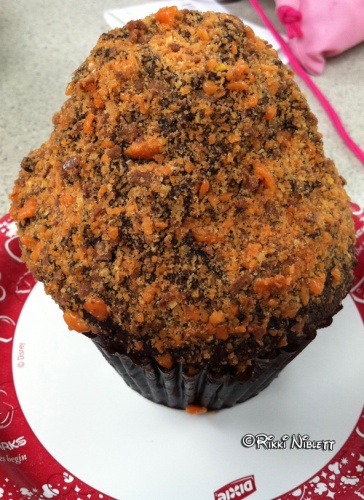 Probably one of the most famous things that people enjoy at Walt Disney World are the cupcakes.  These have been super hot and trendy lately and Disney is most certainly on the trend.  One of the best options are the Butterfinger cupcakes found at Starring Rolls Cafe.  These are monstrous!  And delicious.  It is made with chocolate cake and a mound of vanilla icing and Butterfinger shavings. There's also the special surprise of chocolate fudge inside!  This is another delight that you should most definitely share because it was RICH!  And incredible.
Disney's Hollywood Studios has some unique options that you certainly can't get anywhere else and most have certainly reached that cult status among the Disney community and rightfully so! Stay tuned for next time when we discuss different snacks to enjoy at Disney's Animal Kingdom.