This post may contains affiliate links for your convenience. If you make a purchase after clicking a link we may earn a small commission but it won't cost you a penny more! Read our full disclosure policy here.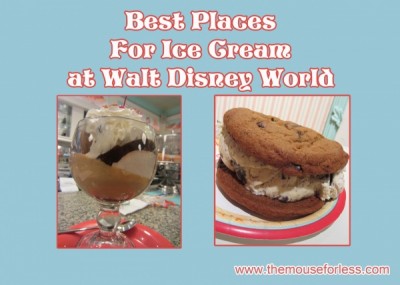 This weekend is Memorial Day weekend and while it is a time to reflect on the memory of those who served our country, it has also become the unofficial kick off of summer.
With summertime fun on the horizon, comes the craving for something sweet, creamy, cold, and delicious.  I'm talking about ice cream!  Of course, there's a ton of places to get ice cream at Walt Disney World.  Just look around you!  There's likely somewhere fantastic that serves up this delicious treat.
So, where should you go?  I'll name the best places in each park, plus a few additional options, so that the next time you're craving something sweet, you'll know immediately where to go!
Magic Kingdom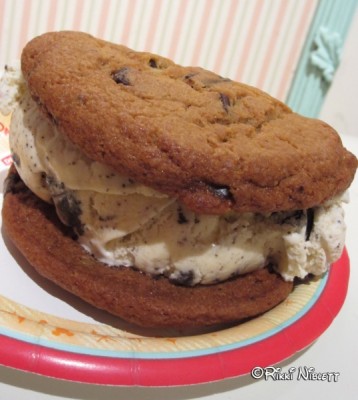 While there are lots of great places for ice cream at the Magic Kingdom, like Sleepy Hollow or The Plaza Restaurant, the best of the best has to go to The Plaza Ice Cream Parlor.  They offer amazing delights, such as the All-American (with peanut butter and chocolate sauce); the ice cream cookie sandwich, filled with your choice of ice cream in between two chocolate chip cookies; and the all new, Mickey Kitchen Sink Sundae, which is ice cream served in an adorable take-home souvenir "sink" in the shape of Mickey's red pants, and is absolutely and must share dessert.  The choices of ice cream are vast here, they have quite a few no-sugar added and fat free options, not to mention Tofutti and Rice Dream too.
Menu:  https://www.themouseforless.com/walt-disney-world/dining/menus/plaza-main-street-ice-cream-menu/
Epcot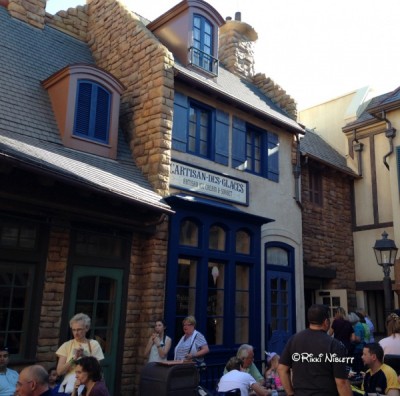 Here, there is no contest on where you need to go if you want ice cream and that is L'Artisan des Glaces!  What makes this ice cream and sorbet shop found in the France Pavilion at Epcot so unique is that their 16 different flavors are made in-house and you can choose to have your ice cream with the addition of either Grand Marnier orange liqueur, Epic Whipped Cream Vodka or Clement VSOP Rum.  Hello?  How awesome is that?!  They also have some incredibly specialized flavor offerings, such as Profiterole, Caramel fleur de sel, and Coconut White Chocolate.  Plus, they have some unique creations too, like the Chocolate Macaroon Ice Cream Sandwich and the warm brioche ice cream sandwich called Croque Glace.
Menu:  https://www.themouseforless.com/walt-disney-world/dining/menus/l-artisan-des-glaces-menu/
Disney's Hollywood Studios
While many people stop at Hollywood Scoops to get ice cream, since it is right there on Hollywood Blvd, near Tower of Terror and Rock n' Roller Coaster, my choice for the best ice cream options go to 50's Prime Time Cafe.  While you do have to have a reservation to dine here (or if you can sidle up to the bar, you'll be able to grab this treat too) it is totally worth a stop!  You see, this restaurant serves up a little lover that I think you are going to enjoy.  It's called the Peanut Butter and Jelly milkshake and it is just that.  Peanut butter and jelly mixed together with milk and ice cream in a wonderful delight!  (I may have a peanut butter problem….)  If you don't care for peanut butter, they also serve up other yummy shakes or you can also choose to grab a malt here!  It's like you've gone back in time. (Cue Huey Lewis and the News…Back to the Future…please tell me someone got that….)
Menu:  https://www.themouseforless.com/walt-disney-world/dining/menus/50s-prime-time-cafe-menu/
Disney's Animal Kingdom
Disney's Animal Kingdom is certainly a place where you need ice cream!  It's always so gosh darn hot!  If you're looking for a cool treat as a break from the heat, look no further than Safari Ice Cream.  They not only offer hand scooped cones, but they also offer the delightful cookie ice cream sandwich!  It's a little booth, but it packs a powerful punch!
Menu:  https://www.themouseforless.com/walt-disney-world/dining/menus/safari-ice-cream-menu/
Resorts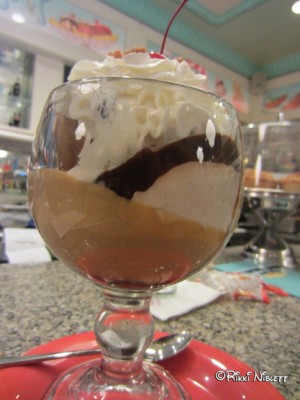 Looking for ice cream at one of the resorts, look no further than Beaches and Cream.  Honestly, did you think I was going anywhere else?  This soda shop themed restaurant has a counter for ice cream to go, and recently, they added my favorite treat…the No Way Jose to the line up. They also offer other delights inside, like the Fudge Mud Slide and the infamous Kitchen Sink.  Whether you choose to sit inside or take your treat with you on the go from the to-go window, there are plenty of great ice cream options to choose from.
Menu:  https://www.themouseforless.com/walt-disney-world/dining/menus/beaches-and-cream-menu/
Downtown Disney
Ghiradelli is the most incredible ice cream shop.  There are a ton of options to choose from that suit any person's ice cream wish.  Want something that's a chocoholics fantasy, they've got it in the Midnight Reverie; would rather have something with Brownies, try The Treasure Island; they also have The Cable Car, which is a Rocky Road sundae.  There are tons of choices and all of them are incredible!  The hard part is figuring out which one to pick!
Menu:  https://www.themouseforless.com/walt-disney-world/dining/menus/ghirardelli-ice-cream-menu/
Honorable Mention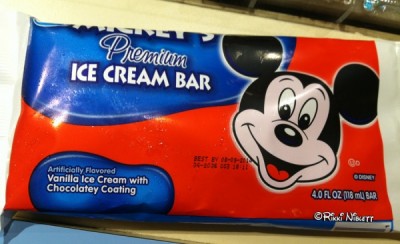 I have two honorable mentions.  The first is any ice cream treat from one of the many carts you can find around the Disney parks.  My favorite is the Mickey Bar, but you also can't go wrong with the Mickey Ice Cream Sandwich.  The other mention would be a Dole Whip, but a Dole Whip itself isn't technically ice cream.  No, instead, to include it in this list, I would mix it with the vanilla soft serve that they have!  Voila!  A great ice cream treat!
So there you have it.  The wonderful ice cream treats that you should try on your next trip to Disney World…especially when you're looking for an opportunity to beat the heat…who am I kidding…anytime is the right time for ice cream!
Do I have it right?  What place did I not include that you think should be included?  Let me know that too!