This post may contains affiliate links for your convenience. If you make a purchase after clicking a link we may earn a small commission but it won't cost you a penny more! Read our full disclosure policy here.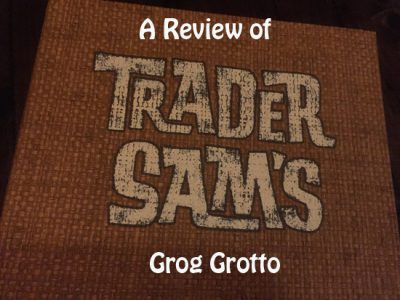 Trader Sam's Grog Grotto at Disney's Polynesian Village Resort became a hit from the moment the doors open. From its kitchy decor, to the fun schtick, to the infamous drinks and glasses, Trader Sam's offers Guests a fun and light-hearted experience from the moment you walk into the door.
Ah…but that's the trick…being able to walk through the door. First, you have to find Trader Sam's! The lounge is located down a hallway, just down from the counter service restaurant, Captain Cook's. Many walk past the hot spot though without a second thought because the door is relatively nondescript, with the exception of a simple sign indicating that it's the Grog Grotto. The other problem is that due to its popularity, it can sometimes be hard to get a seat here.  The restaurant often has Guests leave their name and return later when there is a spot open.
Once you enter the door however, you enter a world like no other. You know that immediately courtesy of the great details on the wall. One of my favorites is a picture of Walt Disney with a tentacle from a squid. It's almost as though the bar is alive though. You see Shelly, who provides pearls for the Polynesian Pearl beverage. You see an exploding volcano. Oh and you see Uh-Oa, who frequently comes to life! You may also suddenly notice that your seat seems to not be in the same place it was when you initially sat down. And you cannot miss diving down to the depths of the sea when someone orders the Nautilus.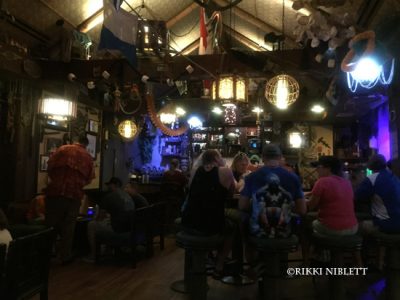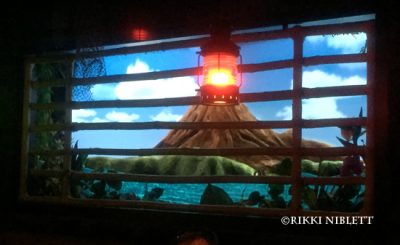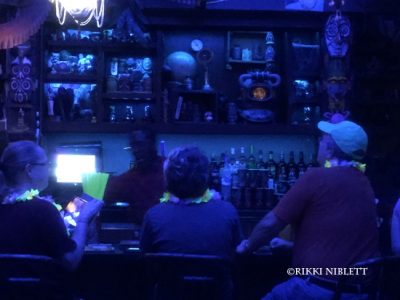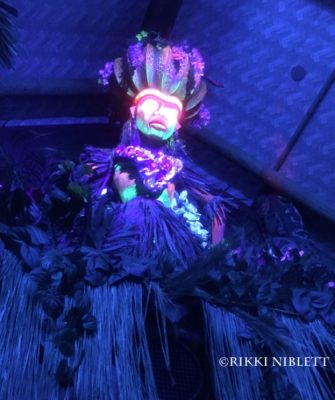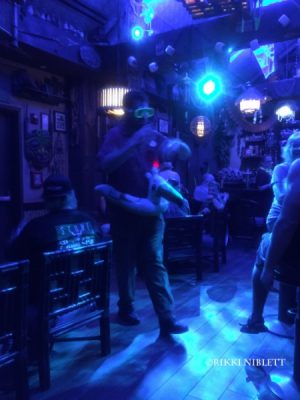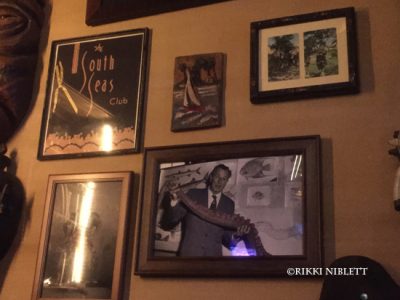 The beverages here are all unique and tropical! Oh and most are served in souvenir mugs that you get to take home with you! They also offer up a great Kona beer flight, for the beer drinker in you family.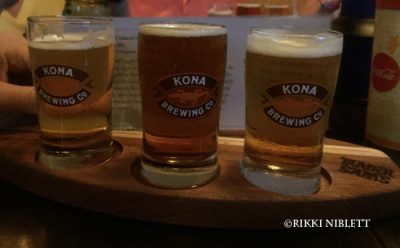 But if you don't drink any alcohol, Trader Sam's has you covered! You can always order up the Backside of Water.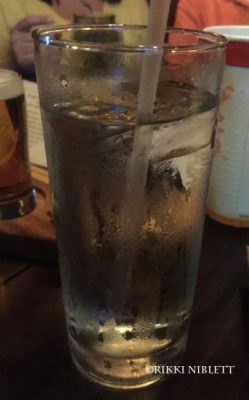 Trader Sam's Grog Grotto also offers up delicious small plates for Guests to munch on. We tried the Pan-Fried Dumplings, which is served with a soy-sesame dipping sauce. The dumplings were delicious! They were stuffed full and had a good crunch to them. The sauce was fantastic, as well! Share a few appetizers and grab a drink or two and you have a fun night ahead.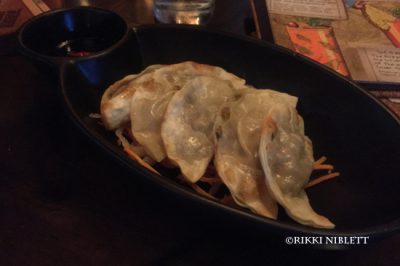 I highly suggest making a stop at Trader Sam's Grog Grotto. You will have so much fun!
What is your favorite drink at Trader Sam's Grog Grotto? Share your favorite experiences in the comments!