This post may contains affiliate links for your convenience. If you make a purchase after clicking a link we may earn a small commission but it won't cost you a penny more! Read our full disclosure policy here.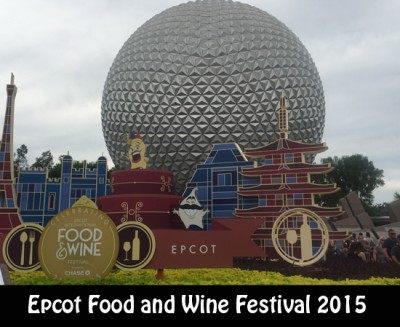 This past weekend, I was able to make my first stop at the Marketplace Kiosks for the 2015 Epcot Food and Wine Festival. As you know, this is one of my very favorite seasons, and so I was excited to get to have my first dining experiences at this year's festival.
First, I will offer a tip. The weekends are extremely busy. I was hoping that with me visiting the booths at around 11:00 a.m. on a Saturday, that they would be a bit more manageable. I quickly realized that would not be the case as I saw an extremely long line of people waiting for food from the first few booths. I immediately hopped on the Friendship Boat and made my way to the back of the park. This is why I started in Brazil. Here, the lines were much shorter.
When I left the park for the day in the early afternoon, I passed by the same first few booths and they were a good 50 people deep, at least. So, if you must visit on a weekend, start as early as you can and go to the back of the park. Trust me. (Or visit during a week day.)
Ok, let's get to the dining!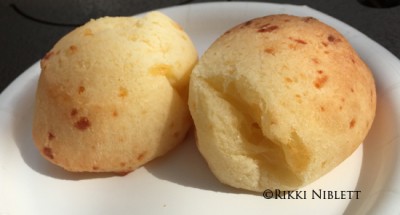 The first dish that I tried was the Brazilian Cheese Bread. I have had this type of bread before, and I've enjoyed it. The cheese was very gooey on the inside and crispy on the outside. This is definitely something that I suggest sharing if traveling with others, as I actually found it to be a little rich.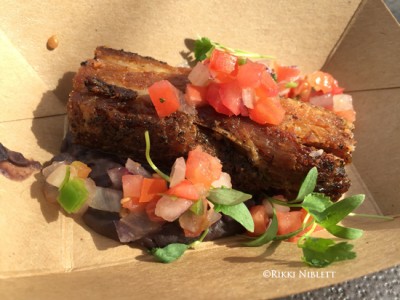 I also tried the Crispy Pork Belly with Black Beans from Brazil. The meat had a good salty flavor, however, it was a little drier than I was expecting. The black beans were delicious; a perfect compliment and the tomatoes and onion were refreshing. This would have been have been a favorite of mine, if the meat had been just a bit more moist.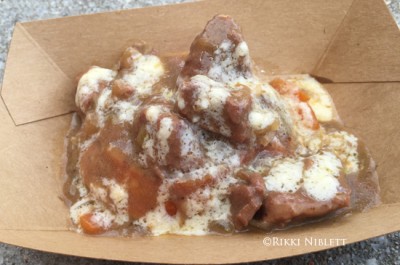 I then tried the Potato and Leek Waffle. This featured a beer braised beef and it pulled apart easily with a fork and had great taste. You definitely got the hint that it was beer-braised. I did think that the waffle was a bit dense, but that would make sense, given that it was made from potato. Again, this dish ended up being a little too rich for me, and I would suggest sharing it, especially if sampling from many different booths around the festival.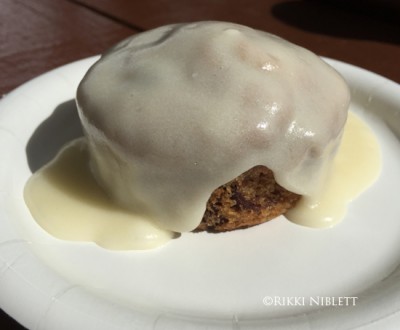 The carrot cake from the Hops and Barley booth is easily one of my favorites!  But just a warning, it does feature craisins, lots and lots of craisins this year. It's still delicious and how can you go wrong with gooey warm icing drizzled on top?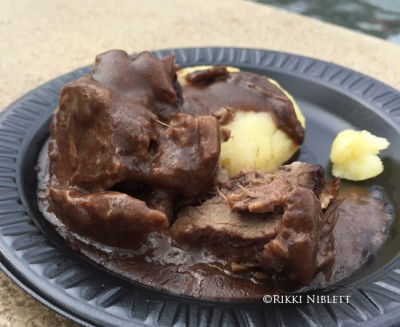 Another favorite is the Boeuf Bourguignon. The short ribs were tender and the gravy was the perfect accompaniment. The mashed potatoes are a little dense…but the gravy helped!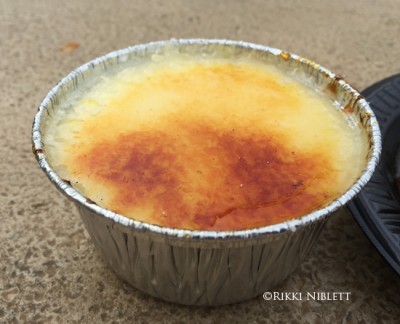 "New" for this year (and only new because they changed the type of creme brulee that was offered) was the Crème brûlée vanille chocolat. It was plain vanilla creme brulee, however there were touches of chocolate sauce mixed in. It was quite yummy. You really can't go wrong with the France Marketplace Booth.  I think they offer the most well rounded and delicious menu.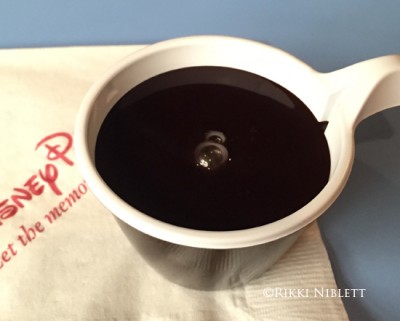 One of the things I look forward to all year is the drinking chocolate, found inside the Festival Center at Ghiradelli: From the Bean to the Bar. It is the most rich, intense thing you will ever indulge in. It's straight up chocolate…that you drink.  It is like drinking a candy bar that's been melted…seriously.  And it's worth every calorie.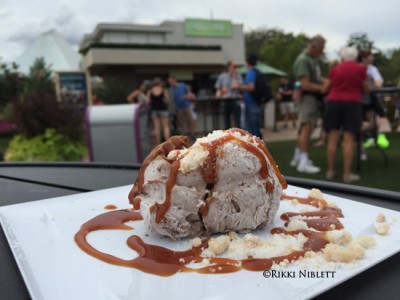 However, I will tell you that my favorite chocolate treat from this year's festival was the liquid nitro chocolate almond truffle with warm whiskey caramel. Holy cow!  It was a frozen ball of chocolate goodness.  The almonds were a nice touch, as was the caramel, but the star of the show was the chocolate truffle; it was almost a mix between mousse and ice cream.  I absolutely hope this makes a return in the future somehow.
Now, as you may have noticed, this is Part 1 of my review of the Epcot Food and Wine Festival.  I'll be returning to the festival next weekend and I'm looking forward to trying a few more new and familiar dishes, but I need your help! What should I try? Let me know in the comments or send me a message on Twitter and I'll make sure to try what you all suggest!