This post may contains affiliate links for your convenience. If you make a purchase after clicking a link we may earn a small commission but it won't cost you a penny more! Read our full disclosure policy here.
I've been to Walt Disney World more times than I can count. I always chuckle when I visit with someone new and upon our arrival they ask, "Should we grab a map?" I haven't used a map in years, but when I finally had the opportunity to visit Disneyland for the first time this past summer, I was in unfamiliar territory. I learned a lot when I hopped over to the other coast to see the original Disney park and I hope that some of the lessons I learned can help others in planning a trip to visit Mickey on either coast.
Plan ahead—This is the most common advice that you will hear when planning a trip to any Disney park and it is certainly the most valuable tip! Although I rarely heed this advice because I know there will be future trips to Disney World if I miss something, I knew that this trip was different. I am not sure when I will get another opportunity to visit Disneyland and I didn't want to miss a single thing!
I started by researching hotels, park hours, and ticket prices. Not wanting to spend a lot on guide books, I headed straight to the library and checked out every book they had on Disneyland. I noted the best times to visit attractions and where to make dining reservations. It was a lot of work, but the time the I put into planning paid off tremendously in the end.
Get there when the park opens—This was by far the best decision we made. Partially by design and partially because of the time change, we woke up at 6:00 a.m. on the day of our visit. We visited Disneyland on our first day in California, so our bodies were still on Florida time. This made the 6:00 a.m. wake-up call easier to handle. Well, that and the excitement of being at the one and only Disneyland!
Until 11:00 a.m., we practically had the park to ourselves. I started to think that we wouldn't have to stand in line at all and that we could go on every ride before the end of the day. Then, at 11 o'clock, almost on the dot, the crowds appeared and wait times changed drastically. I highly recommended getting to the park as early as possible and knocking out some of the most popular rides first thing in the morning.

Make a list of must see attractions—I spent a lot of time figuring out which rides were different from their Disney World counterparts. I made a list of the rides that I absolutely was not willing to miss. I wanted to experience the differences between the mountains (Space, Thunder, and Splash) and knew that I could not miss the Matterhorn. We had to take a spin on Mr. Toad's Wild Ride because it was my husband's favorite as a kid and it no longer exists at Walt Disney World. It is also important to check to see what attractions may be closed for refurbishment while you are there and plan accordingly.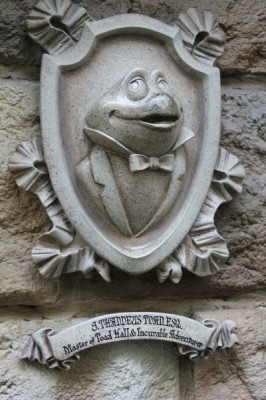 Know how the FastPass system works—Walt Disney World has switched over to the FastPass+ system and I am now very familiar with how it works. It looks as though Disneyland will be switching to this system in the near future, but for now, they use the old system. I had to brush up on how this old system works and how to use it to our advantage. No matter which park you choose to visit, FastPasses are a must if you visit during a peak time as we did. Without a FastPass, we never would have been able to spare the time to wait for the Indiana Jones Adventure. That was one of our favorite attractions and I am very glad that we didn't miss it!
You may also want to download an app to check wait times.  While Disney World has the My Disney Experience app (an excellent resource), Disneyland does not have an official app just yet.  There are some unofficial apps out there that can be helpful.  Though not as accurate because they rely on guests to upload current wait times, they can still give you an idea of how long you will have to wait.
Know the differences between the parks if you are familiar with one or the other—Despite my research, I somehow missed (or most likely forgot) that Fantasyland at Disneyland virtually closes down during the fireworks. This rookie mistake cost us the opportunity to visit a few of the attractions we hoped to see in Fantasyland and we didn't get to see Mickey's Toontown at all. Don't rely solely on the information that you know about a particular park because it may not be the same everywhere.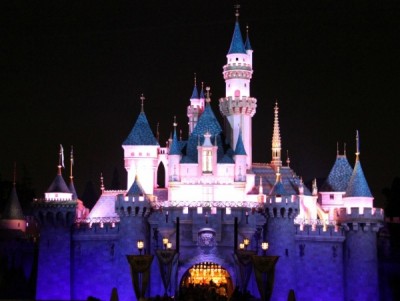 Know that you can't ride everything and give yourself more than one day—We had a full schedule in California and were only able to spend one day at Disneyland. I truly wish that we had been able to stay longer.  While we managed to do a lot by planning ahead, there are still many things that I hope to go back to see in the future. If you can manage it, I highly recommend giving yourself more time.
Disneyland was an amazing experience for this Florida native. I loved seeing the differences and similarities between Disneyland and Walt Disney World. I can't wait to go back!
Have you visited both Walt Disney World and Disneyland? What were your experiences like?