This post may contains affiliate links for your convenience. If you make a purchase after clicking a link we may earn a small commission but it won't cost you a penny more! Read our full disclosure policy here.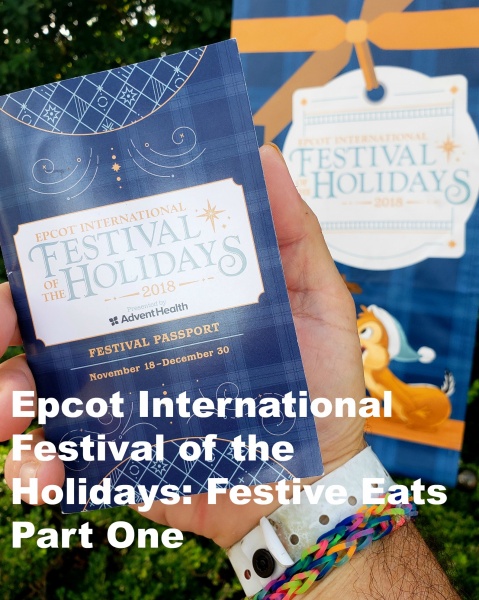 The holidays are in full swing at Walt Disney World – Mickey's Very Merry Christmas Party, Jingle Bell, Jingle BAM, gingerbread houses, cookies…and the Epcot Festival of the Holidays. Of all the festivals offered at Epcot, this one seems to remain a mystery. Only in its third season, the Holiday Kitchens that are offered are still trying to find their identity. Year one's concept was to offer more "entrée sized" items. In my opinion, it was an epic fail. It is hard enough trying to find a table(trash can) to dine on with only a few bites in your hand. Try doing this with a giant boat full of molten turkey gravy seeping through the seams and singing the prints off of your fingers. Nope. Disney learned, as it is usually does, and switched to the smaller plates concept last year. Season three is much the same. There are a few dishes that are styled after traditional holiday plates, but the general theme here at the Epcot Festival of the Holidays is definitely beginning to resemble the other fests.
Unlike Epcot International Food and Wine Festival, Festival of the Holidays is less about the food, and more about the season. World Showcase is decked out in its Christmas finery. Each country is dressed to the nines in its traditional garb, with storytellers regaling us with tales of Christmas lore. The Voices of Liberty in the American Adventure are in caroling mode…try not to shed a tiny tear. Candlelight Processional is in full swing with celebrities telling the story of the reason for the season. Couple all of this joy with near perfect weather, and you have the makings an unforgettable family experience. Love, love, love Christmas in The World.
Well, I'm not being paid (seriously, I'm not) to talk about the decorations, so, let's talk about the Epcot Festival of the Holidays food! I sampled just about every item from the savory side of the menu. I will divide this review into two parts, as I am sure you will want to take a small break from me. Since the outdoor kitchens for this festival don't open until noon, the World Showcase will be fully populated at the start. Therefore, my usual strategy of beginning at the American Adventure to take advantage of the lighter crowds is out the window. Feel free to start anywhere you happen to be. I entered through the International Gateway, so I began my journey in France and made my way counter-clockwise. Here we go!
LE MARCHE DE NOEL (France)
Napolean de Saumon Fume…Layers of very clean smoked salmon and cream cheese in an adorable little dill-scented brioche bun.  This is an excellent little sandwich.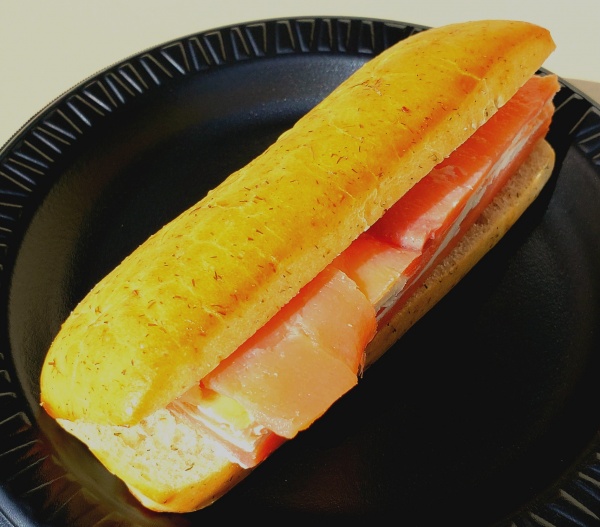 Bouchee a la Reine Traditionelle…Tender turkey. A few more mushrooms in the velouté would have been nice. Perfectly executed puff pastry. Decent dish.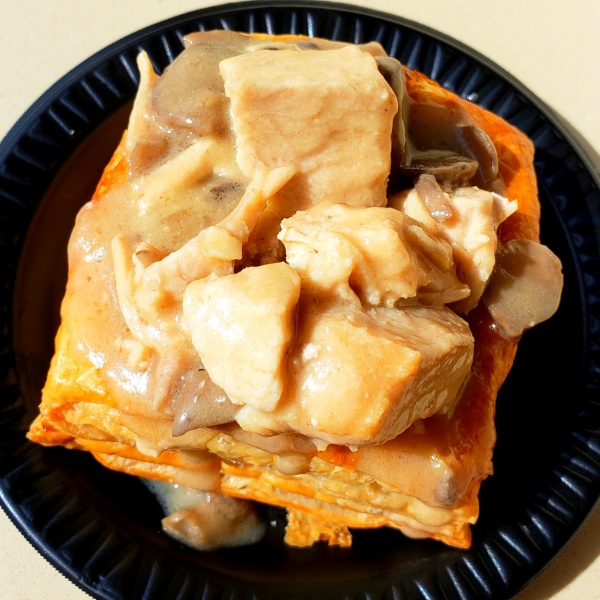 L'CHAIM HOLIDAY KITCHEN( Between France and Morocco)(NEW)
Pastrami on Rye…Fantastic little four biter. Salty beef, soft rye. Lightly spicy house pickle nailed it as the garnish. Yes!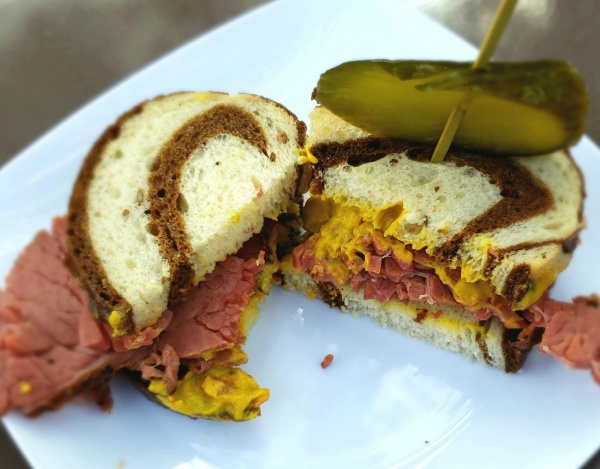 Potato Knish…Crunchy and flaky dough. Creamy tater filling. I picked up a little dill in the sauce. Pretty good, and pretty good sized.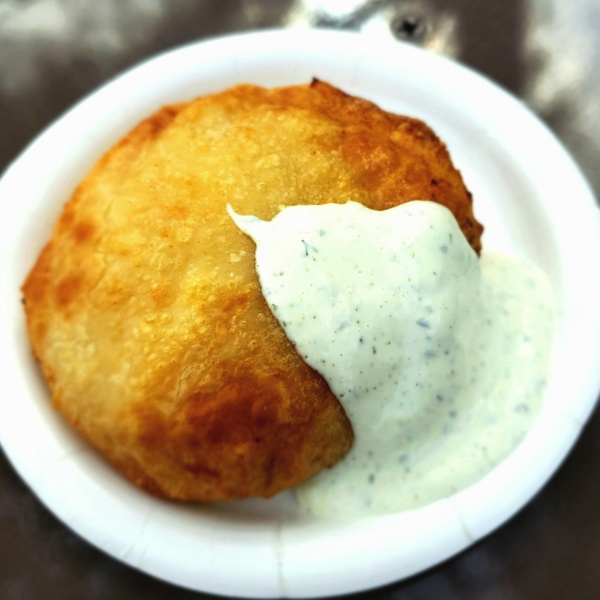 Chicken and Matzo Ball Soup…Oy. Is this a great dish. Matzo was barely over cooked, but I'll allow it. Deeply rich broth was full of pulled chicken. You'll wish you had a cold, cuz this is the cure.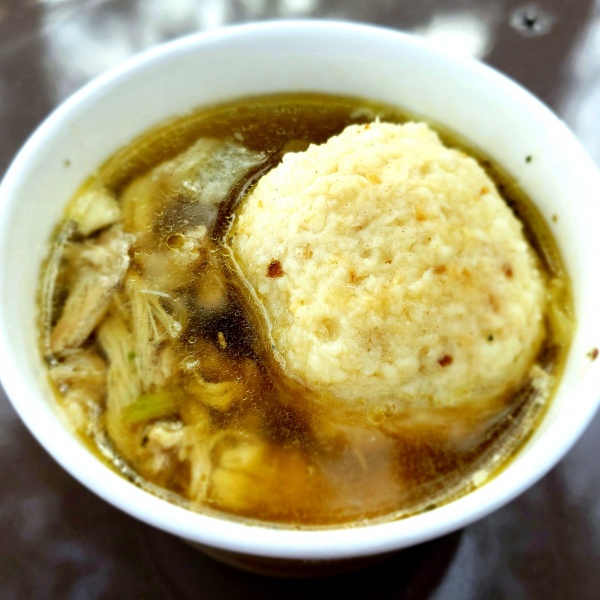 MOROCCO
Lamb Kefta Kabob…Probably the best value at the party. Very sharable. Wrap that crunchy pita around that juicy lamb and eat it like a hot dog! Harissa added a nice heat, and the cukes were there to cool things off. Yup!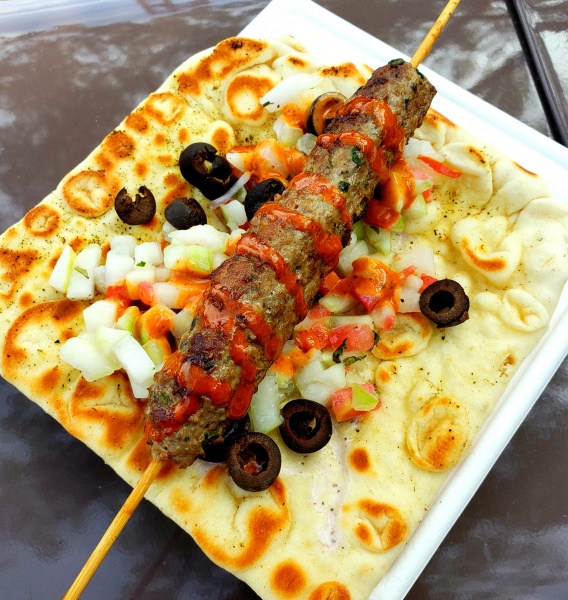 Chermoula Chicken Drummies…This dish had so much potential…if only. Utterly flavorless wings were very disappointing. Apple coulis should have been better. Rare miss for Morocco.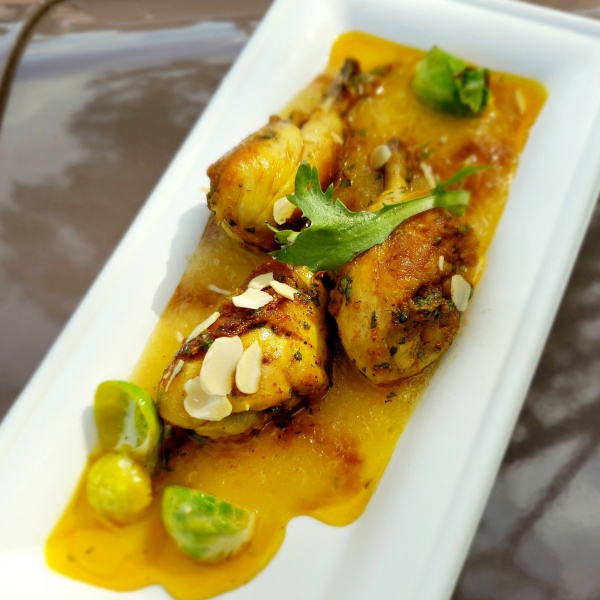 SHI WASU HOLIDAY KITCHEN (Japan)
New Year Celebration Soba…Maybe the best dish of the event. Buckwheat noodles were a little over-cooked the first time, but perfect the next. Chicken and spinach garnished, but none of that matters. The dashi broth was so powerful, it was worth the entire trip. For real.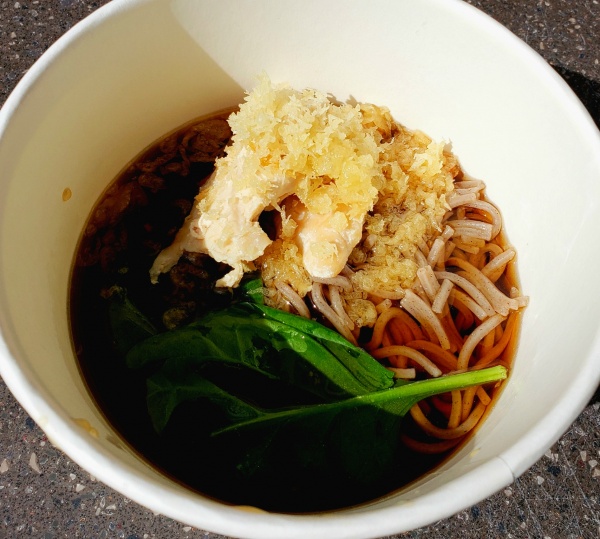 AMERICAN HOLIDAY TABLE
Slow-roasted Turkey…Turkey was nicely cooked and juicy, if not a little under-seasoned. Mashers had a little chunk to them, which I like. Pretty decent stuffing. Nice dish.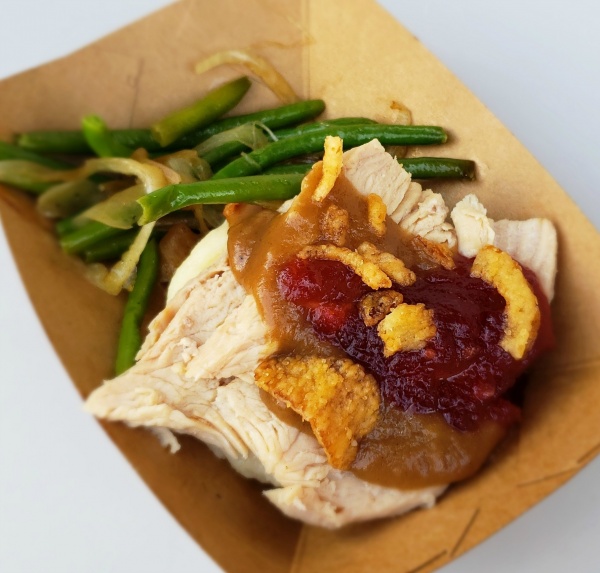 Hand-carved Smoked Ham…I'm not really a ham guy, but this was a winner. Smoky and forkable ham with a light pan sauce. Excellent orange scented sweet potatoes. Way to go, America!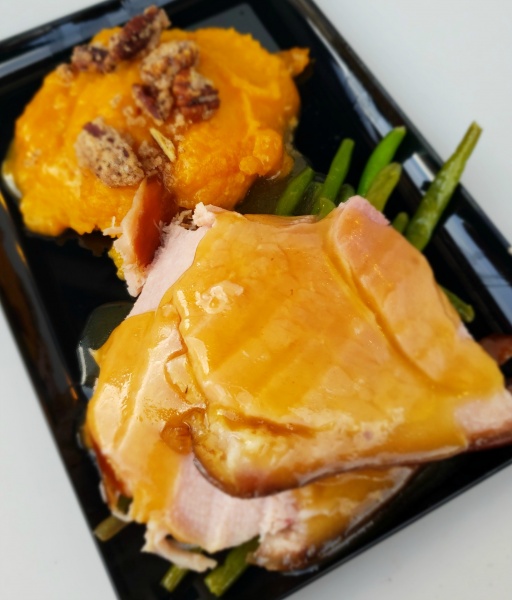 ITALY
Cavatappi ai Quatro Formaggi…Al dente noodles lightly tossed in a creamy four cheese sauce. Parmigiano bread crumbs laced with truffle made for an excellent textural contrast. Guess what folks…Italy nailed it. No longer do I hang my head in shame. Winner.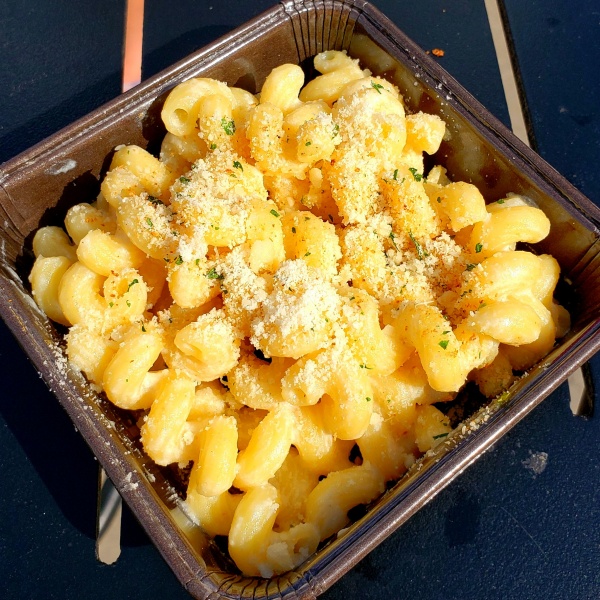 Mozzarella in Carozza…Basically a deep fried cheese sandwich. Can Italy find a way to mess this up? No way…they knocked it out of the park. Crunchy as can be. Chewy cheese and even chewier bread. Tomato sauce rocked. Nice work, Italy…finally!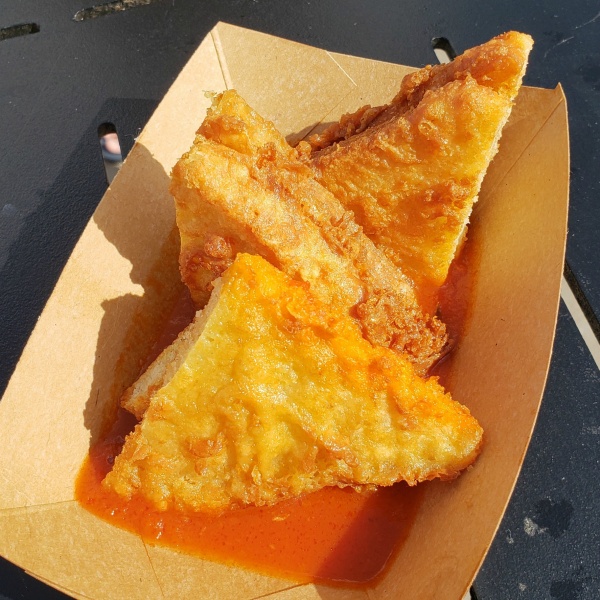 GERMANY
Potato Dumpling…Dumpling was crispy out and fluffy in. Gobs of mushrooms in a classically made brown sauce made the perfect bed. Top 5.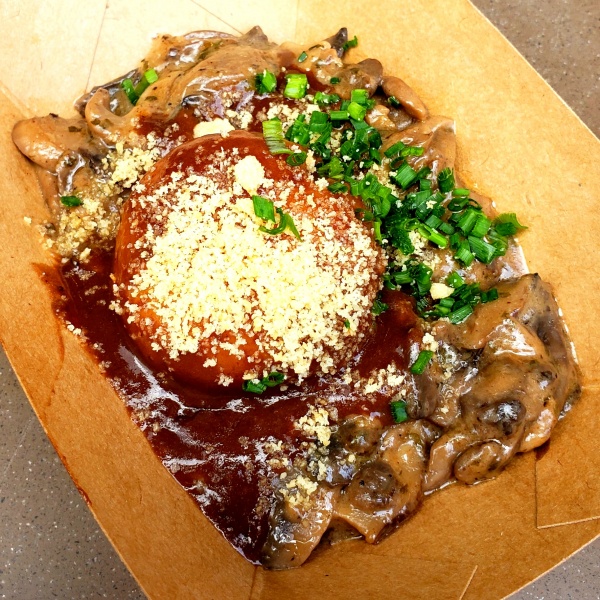 Sauerbraten, Red Cabbage and Spaetzle…Tender but a little dry. The marinade did its job, and produced an excellent sauce studded with golden raisins. Sweet/tart braised red cabbage was a hit. Spaetzle were abysmal, hard and flavorless. I would give it another shot.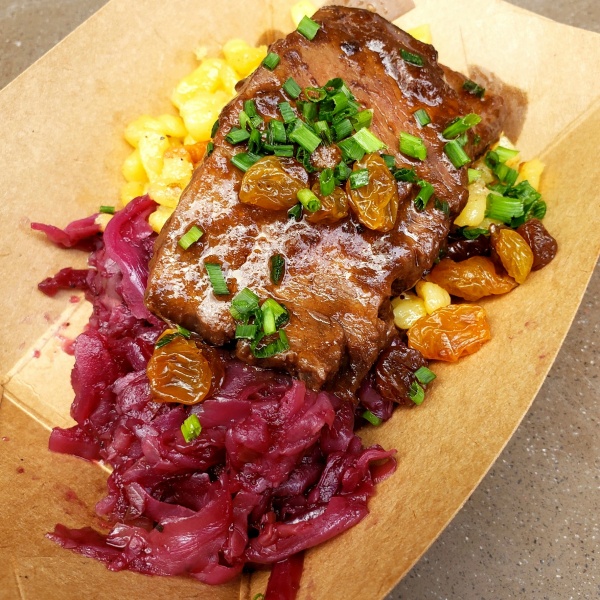 Cheese Fondue in a Bread Bowl…Serviceable cheese sauce served in a decent hunk of bread. Steamed carrots and potatoes were lovely. 8 bucks?? No thank you.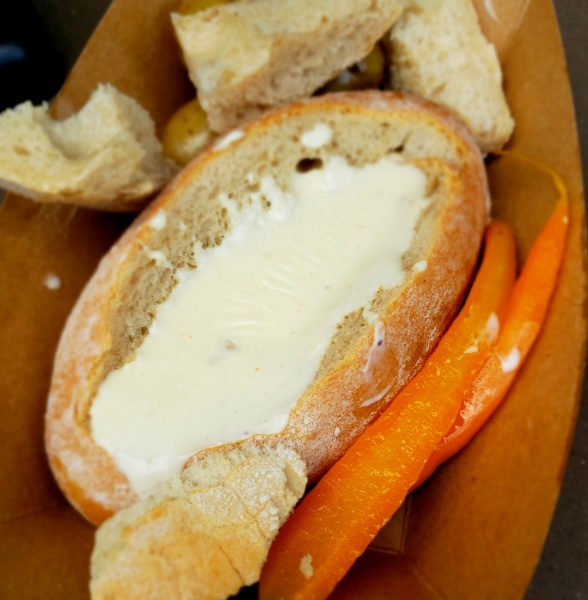 I hate to end part one on a downer, but it's time for a break. Overall, the offerings at this years Epcot Festival of the Holiday were quite strong. Only a couple minor negatives. Morocco threw in a rare clunker, and that last dish in Germany was just ok. Glad to see Italy stepped up its game, and the new L'Chaim kitchen was a big winner. Stay tuned for part two.
Have you tried the Epcot Festival of the Holidays Holiday Kitchens? What were your thoughts? Let us know in the comments, or on Facebook or Twitter!
Did you like this article? Make sure to share it with your friends! Check below for easy ways to share!
Want to visit Walt Disney World for the Epcot Festival of the Holidays? Contact The Magic for Less Travel for more information and a free, no-obligation quote.