This post may contains affiliate links for your convenience. If you make a purchase after clicking a link we may earn a small commission but it won't cost you a penny more! Read our full disclosure policy here.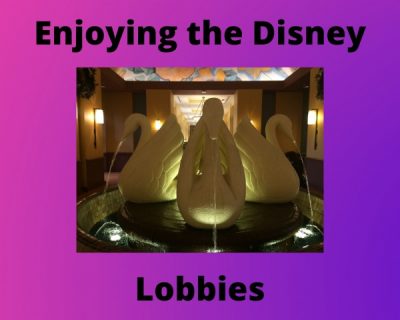 The Swan Hotel
Let me know if this sounds like you: You very carefully pick out your Disney resort hotel at either Disneyland or Walt Disney World. You want to make sure you have the best access to the park you want to spend the most time at. You also want to make sure you've got good access to each of the other parks. You make your room request so you are as close to the transportation hub as possible so you can get to that park as close to rope drop as humanly possible and you can collapse in your bed, completely exhausted, as soon as you get back to your hotel after you've been kicked out of the park for the night.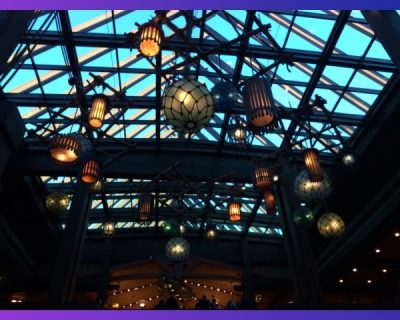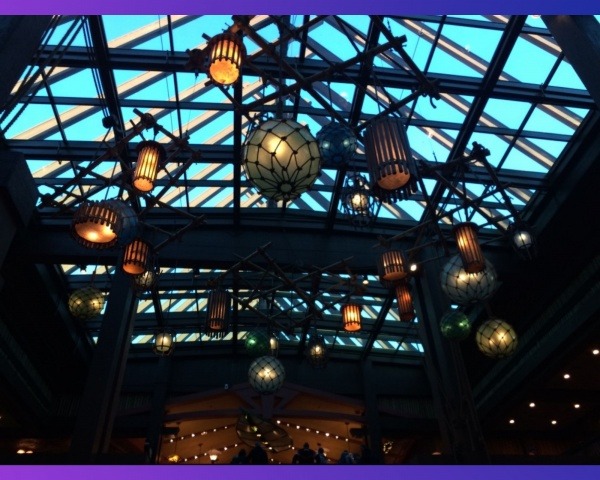 Polynesian Village Resort
I've been there. I've done that. I've regretted it.  I needed a vacation after my vacation because we were so tired!

When you're on a Disney vacation, there can be a great feeling of pressure to squeeze every moment so that you're being park commandos. After all, you spent a lot of money on this vacation, and you want to make it worth it.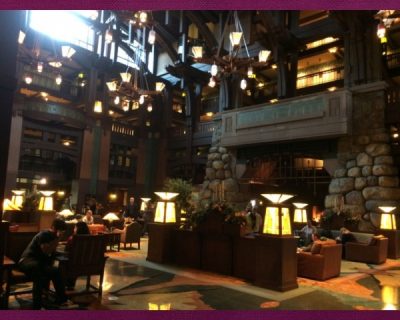 Grand Californian Hotel
But remember that Disney resort hotel we talked about? You also spent a lot of money to stay here. And if you're not careful, you'll turn it into a very experience bed-and-shower location. These resorts are all very special. Even the least expensive Disney hotel is well themed and has lots of fabulous Disney touches.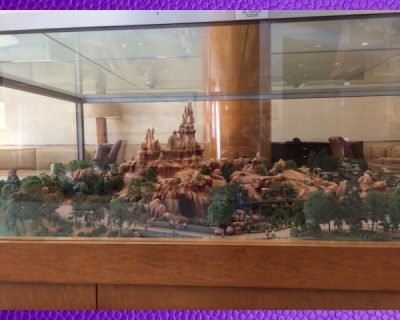 Frontier Tower, Disneyland Hotel
Something we've tried to incorporate into our Disney trips on both coasts is lobby time. Yup, simply sitting around enjoying the ambience of the lobby. Disney's lobbies range from whimsical to breathtaking. They are themed to the majesty of the American National Parks, the Pacific Coast, the wonder of Disney animation, the South Seas, the not-too-distant future, the nostalgia of Disneyland's opening day, the California craftsman movement, and the European riviera, and that's just a partial listing!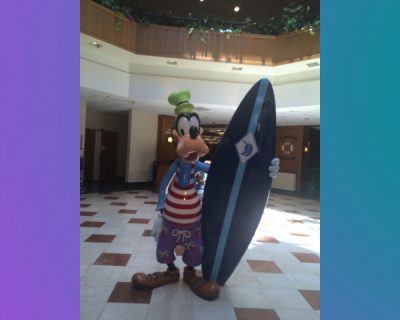 Paradise Pier Hotel
Some lobbies feature random character greetings, and others feature magnificent holiday displays throughout the different seasons of the year. All of them play ambient music, either live or recorded. There are places for little ones to sit and watch Disney shorts or listen to stories.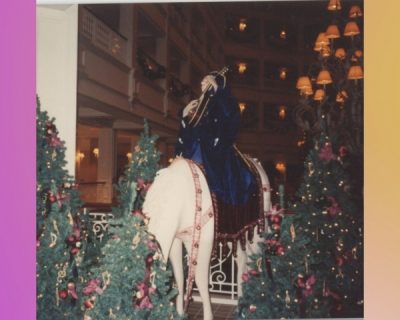 Grand Floridian Resort
Not enough for you? There are Hidden Mickeys galore, places for family vacation photos, blissful air conditioning, architectural details and art exhibits. At Disneyland, it is easy to walk to and from the three onsite hotels and visit each lobby. The Disneyland Hotel actually has three lobbies, one in each tower. Each tower (Fantasy, Frontier and Adventure) has details, artwork and even models from the land it represents. At Walt Disney World, it is fun to ride the resort monorail loop and visit each of those hotels.

On your next trip, do your feet a favor and take a break from the theme parks to actually enjoy the hotel you're staying at!
Which Disney lobby is your favorite? WLet us know in the comments or on Facebook or Twitter!
Did you like this article? Make sure to share it with your friends! Check below for easy ways to share!  
Want to visit a Disney Destination? Contact The Magic for Less Travel for more information and a free, no-obligation quote.