This post may contains affiliate links for your convenience. If you make a purchase after clicking a link we may earn a small commission but it won't cost you a penny more! Read our full disclosure policy here.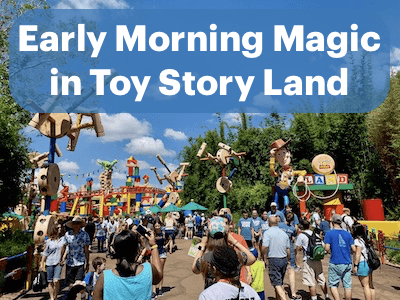 Disney has really been ramping up the special ticketed events in recent years. In May I experienced Early Morning Magic at Toy Story Land. $79 got us in 90 minutes before park opening to ride the 3 rides, meet the characters, and enjoy a light breakfast (one hot entree and a cold buffet). This is an "add-on" event, so theme park admission is required on top of this cost (unlike Disney After Hours, where you do not need a park ticket in addition).
The Premise
Toy Story Land draws fairly substantial crowds to Hollywood Studios. With this event, you get to experience the land with low crowds, and have breakfast. This will put you far ahead for the rest of your day. It sounds like a good idea for people who don't want to battle rope-drop crowds, or stand in 60-180 minute lines later in the day. With Early Morning Magic, you could be finished entirely with Disney's Hollywood Studios by Noon and be heading off somewhere else. (Of course, this is pre Galaxy's Edge I'm talking!)
Editor's Note: Thanks to Star Wars: Galaxy's Edge, the Early Morning Magic option seems to be on hiatus temporarily due to the introduction of Extra Extra Magic Hours. I suspect when Extra Extra Magic Hours end in November, the Early Morning Magic event will likely return.)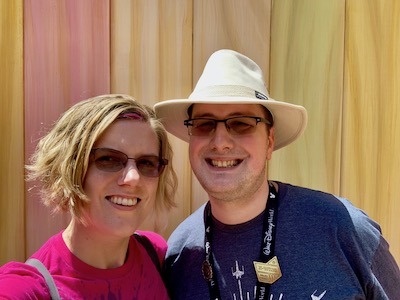 The Experience
On Wednesday, May 22 we arrived at Hollywood Studios around 7:00 a.m. While breakfast was available from 7:00 a.m., you couldn't access Toy Story Land until 7:30 a.m. (supposedly). Since we had nowhere else to go, we went to Backlot Express and checked out the breakfast options, before making our way towards Toy Story Land. There were some holdups, however. They were moving the Star Wars stage through the park while we were trying to walk across. Once we got to the archways by Little Mermaid, we were held. For some time. Until 7:45 a.m. or so. Apparently there were some technical issues.
We were finally allowed back to Toy Story Land… and Slinky had a 45 min wait. For most of the event only 2 trains were running, which made wait times prohibitive. Jordan and I decided to start with Toy Story Mania, followed by Alien Swirling Saucers, and Toy Story Mania again. Then we did Slinky once. And then twice. And then a third time barely, getting into the cue just before the mass of humanity came charging through from rope drop. I believe sometime after 9:00 am more trains got moving.
After our 3rd and final ride on Slinky, we did Toy Story Mania a third time… and it broke down (of course it did. What a morning!). We still managed to get to breakfast by 9:45 a.m. or so, and scarfed down our hot quick service breakfast. By this point the buffet was pretty picked over, and what little that was left was cleaned up several minutes before 10. The coffee was also all gone.
So… our particular experience of this event was a little less than magical. I know that rides break down and you can't really do much about it, I suppose… but to pay an upcharge for a special event, and then have that happen, is pretty frustrating. It was nothing like our After Hours experience last year (which truly was magical!).
I will say, Disney is good at trying to help when you let them know your frustrations. A quick tweet to WDWToday and we had a couple of free FastPasses as compensation for the nuisance. And I am happy to say that our day did turn around, with a lovely Cast Member who upgraded my husband to be able to park hop to Magic Kingdom that day, and our tour of DVC in the afternoon that made us members! Always remember, a bad day at Disney is still not a bad day, and a lot can turn around if you keep your chin up!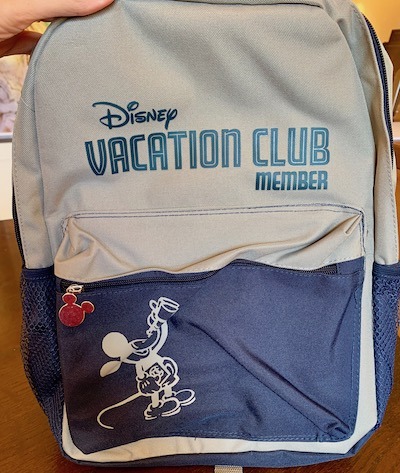 The Verdict
For us, Early Morning Magic did not feel like it was "worth it". Even if we didn't have the hangups we did, I'm not sure I would do it again. For 3 main reasons:
Food: the breakfast was just OK. I much preferred the snacks provided at Disney After Hours
Access: 3 rides 90 minutes early is a lot less than a whole park for 3 hours (After Hours)
Cost: you can use $79 in a lot of different ways at Disney, and I feel like a tour or signature restaurant would have been a better use of it for us. If you plan your day right, you can do all 3 rides in Toy Story Land without paying for Early Morning Magic on top of your park ticket.
Of course, this was just our experience. Your luck may be better, your party may feel differently, or perhaps this is the easiest way for you to meet the Toy Story characters. I'm always up for trying anything once, so even though it wasn't my favorite event, I'm still glad I tried it!
Have you experienced the hard ticket event, Early Morning Magic at Hollywood Studios? What was your experience like? Let us know your thoughts in the comments, or on Facebook or Twitter!
Did you like this article? Make sure to share it with your friends! Check below for easy ways to share!
Want to visit the Walt Disney World Resort? Contact The Magic for Less Travel for more information and a free, no-obligation quote.