This post may contains affiliate links for your convenience. If you make a purchase after clicking a link we may earn a small commission but it won't cost you a penny more! Read our full disclosure policy here.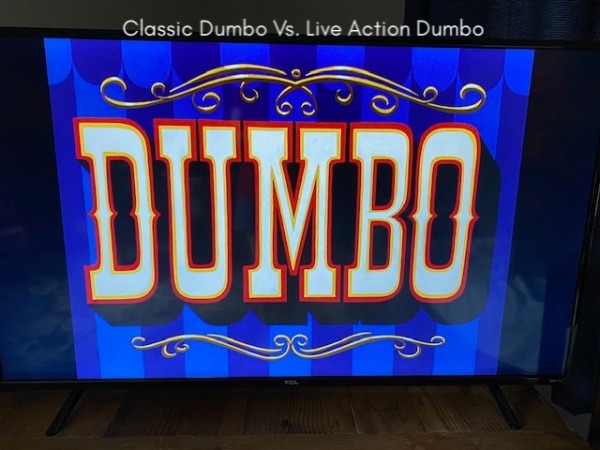 During our recent stay at home order, I had the opportunity to catch up on some Disney+ movies! I took a look at the classic Dumbo and compared it to the 2019 live action version of Dumbo. The original Dumbo was created in 1941 and seemed to be set around that same time frame. The live action version is noted to be around 1919.

The live action features Tim Burton's style of animation. It has that almost Gothic feel. This totally fit in with the time period, the circus theme and the somewhat dark plot line. The live action plot is very different than the classic animated Dumbo.
First of all you can not have a talking mouse as featured in the classic movie participate in a live action film. The live action had, instead, a family who ultimately took responsibility for Dumbo and his mother's well being. This brought in many more family dynamics than what we saw in the animated classic. The family comprised of two children who had recently lost their mother to influenza and their father had been away fighting in the War. The children were left in the care of the carnival family while he was away.
When the dad returned he had lost an arm in the War which altered his stardom in the circus. Now he had lost a limb, his wife and his stature in the circus. His children were really struggling with the loss of their mother and understanding where they fit into their dad's life now that he returned from the War. That is significantly more complex than a mouse helping classic Dumbo with the mean treatment of his mother and their untimely separation. 
Both films do have Mrs. Jumbo sticking up for her big-eared son and ending up being locked up and away from her son. The humans do the bullying in the live action vs. other elephants as we saw in the animated classic. Both movies are still tear-jerker's! The live action does away with people smoking and the scene where Dumbo seems to get drunk. In the live action he is sort of hypnotized by some pink elephants vs. becoming inebriated as he does in classic Dumbo. 
Classic Dumbo is a pretty short film that shows the mistreatment by other elephants in the form of bullying and forced separation of mom and baby. Dumbo then learns to fly and ultimately saves his mom. Live action Dumbo has so much more depth of story with multiple complex side-stories going on.
Not only the family dynamics from the circus family, but also the person who supposedly "helps" save the failing circus by incorporating it into a theme park that has a very dark origins and practices. I give kudos to Disney for that portrayal of a theme park which is pretty much the opposite of what Disney theme parks endeavor to be. Ultimately Dumbo has to fly to save himself and his mother and he does so in the live action as well.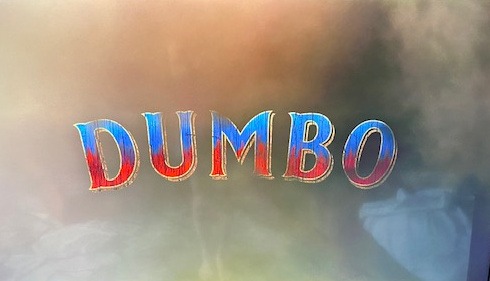 They are really very different movies and I feel like the live action is best suited for an older viewer. The classic Dumbo can be viewed by a younger viewer and be understood. Several other live action films that Disney has made recently like Beauty and the Beast, The Lion King, and Aladdin do stick very closely to the original story line of the animated classic, however Dumbo does not. It is a very different feel, look and story.
Both are worth the watch!
Have you watched both versions of Dumbo? Which do you prefer? Let us know your thoughts in the comments, or on Facebook or Twitter!
Did you like this article? Make sure to share it with your friends! Check below for easy ways to share!
Want to visit a Disney Destination? Contact The Magic for Less Travel for more information and a free, no-obligation quote.

Incoming search terms:
https://www themouseforless com/blog_world/dumbo-movie-compare-classic-vs-live-action/
https://www themouseforless com/blog_world/dumbo-movie-compare-classic-vs-live-action/#:~:text=Classic Dumbo is a pretty complex side-stories going on
https://www themouseforless com/blog_world/dumbo-movie-compare-classic-vs-live-action/#:~:text=The original Dumbo was created has that almost Gothic feel