This post may contains affiliate links for your convenience. If you make a purchase after clicking a link we may earn a small commission but it won't cost you a penny more! Read our full disclosure policy here.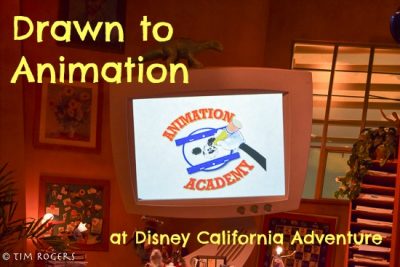 One of the hidden gems of Walt Disney World that I only discovered right before it closed was the Animation Academy. As such, I was excited to find that the Disneyland Resort, and more specifically Disney California Adventure, had its own version of the Animation Academy. We were not at all disappointed.
The Animation Academy is located in the Animation Building in the Hollywoodland Section of Disney California Adventure. Classes occur every 30 minutes throughout the entire day, and no reservations are required or accepted.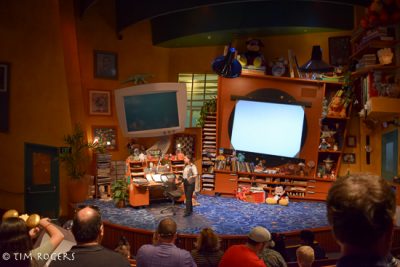 One of the first things I noticed, that was also a difference from the set-up in the Hollywood Studios version was that each of the 30 minute time slots had a specific character assigned to it. The Cast Member there told us that the order changes each day, but the selected characters were usually about the same. For us, this was fantastic because we could see the options and come back at a specific time if we wanted to draw a specific character (which, with my wife's affinity for Eeyore, we definitely did).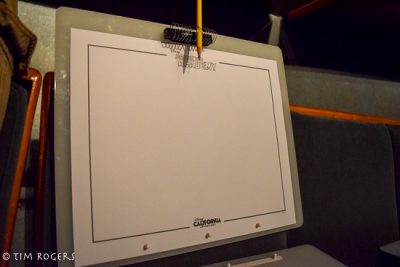 When we entered the theater for the class, it felt very similar to the experience at Walt Disney World, just supersized. I'm not sure the full capacity for the room, but it seemed like it could accommodate nearly any group who would want to draw.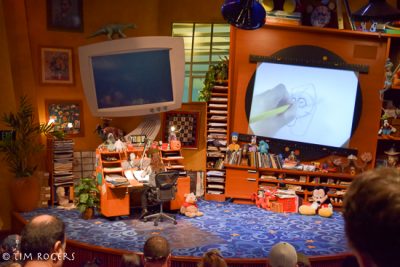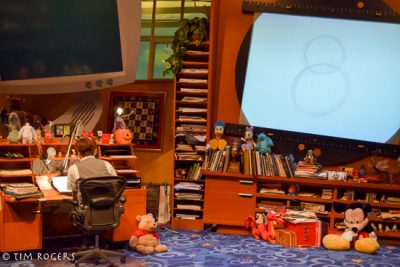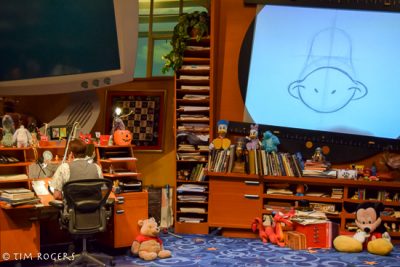 The set-up is pretty straightforward: participants are in stadium style seating and each get a board with a pencil and a piece of paper to draw on. The front of the room has an animators desk and a large screen, which broadcasts what the instructor is doing to the whole room.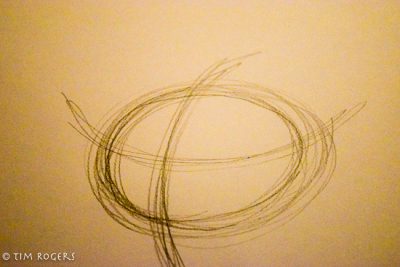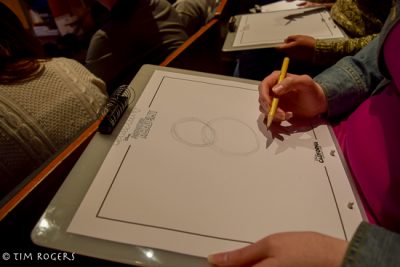 This experience is advertised for all-ages, and I would say that is accurate. The instructor brings the class through a step at a time, and the drawing itself is based on basic shapes (nearly all of the characters feature lots of circles). Even if you don't have any experience or artistic ability, this class is designed to make you have fun and succeed.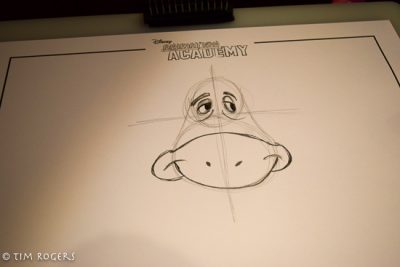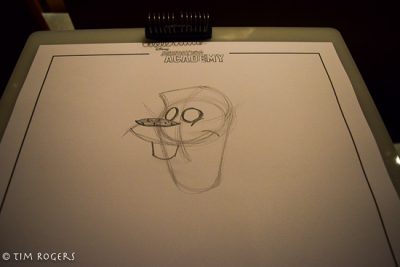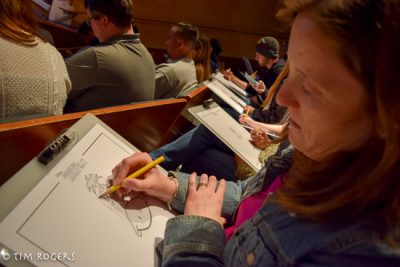 Going into our trip, we knew we wanted to try this out. We ended up doing it twice, and enjoying both, and on top of the enjoyment, it was 30 minutes in air condition after which you walk out with a free souvenir.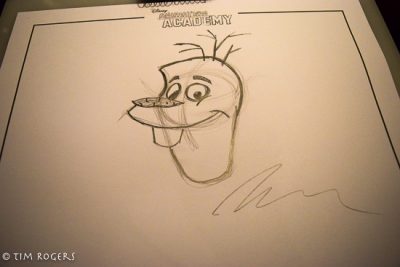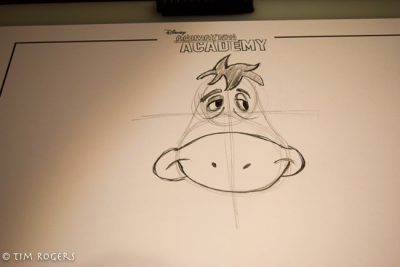 If you are going to spend a day in Disney California Adventure, definitely put this on your to-do list, but be prepared to want to do it again.
Have you ever participated in the Drawn to Animation at Disney California Adventure? Share your experience in the comments.
Did you like this article? Make sure to share it with your friends! Check below for easy ways to share!