This post may contains affiliate links for your convenience. If you make a purchase after clicking a link we may earn a small commission but it won't cost you a penny more! Read our full disclosure policy here.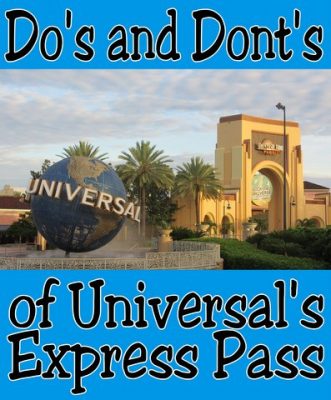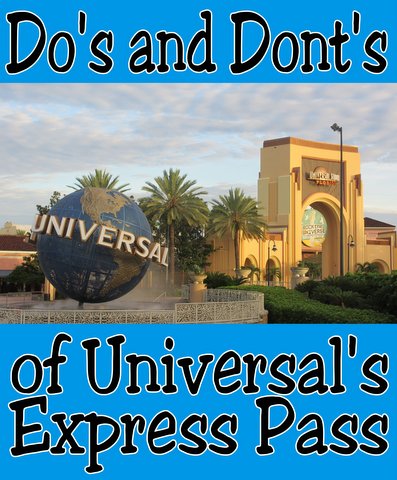 The Express Pass is Universal's front-of-the-line access to its two theme parks in Orlando. Unlike Disney's FastPass, which comes free with admission, you'll have to pay (in some fashion) for Express Pass. While only you can calculate whether this perk is worth it to you, we'll help you understand some of the do's and dont's of Universal Express Pass.
Your Royal Pacific Resort stay comes with Express Pass
DO Run the Numbers
In slow season, you might decide to save the money for souvenirs and skip Express Pass altogether. But always do the math: could you redistribute the money and see the parks in two days instead of three with Universal Express Pass? If you travel during busier times, you'll want to consider which version of Express Pass makes sense. "Express Unlimited" allows you to ride as many times as you choose with front-of-the-line access; "Express Pass" gives you one turn on each attraction with the pass. If you're seriously considering the unlimited version, be sure to calculate the value of staying at one of Universal's onsite hotels, where the unlimited version of Express Pass is included in your stay.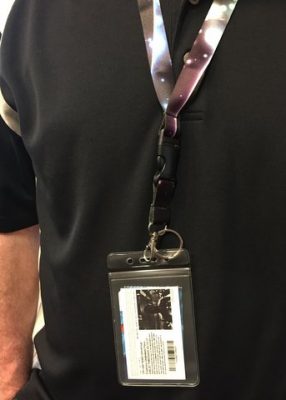 DO Get a Lanyard
You'll be pulling out your Express Pass for scanning at most Universal attractions. Fishing in purses and pockets gets tiresome and risks losing these "golden tickets." Plus, many of the more intense rides ask you to stow bags in lockers. Wearing your pass around your neck gives instant access, and you can tuck it inside your shirt during the ride. Buy one ahead of your trip, or purchase one of Universal's themed lanyards.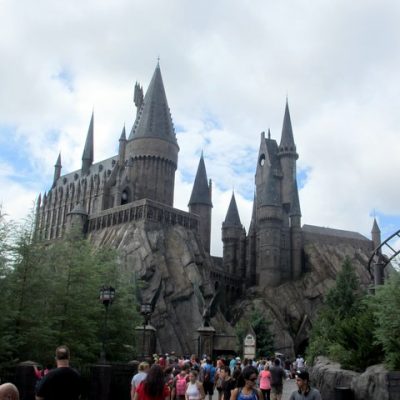 Express Pass? That's for Muggles
DON'T Think "Front of the Line" Means "No Line"
The Express Pass will whisk you past the majority of a standby queue, but it won't get you on immediately. Everyone still goes through any preshow videos or safety spiels, and sometimes the Express Pass line will have hundreds of eager parkgoers in front of you. The Express Pass route also means you'll skip some of the themed lines and explanations that set up the ride. Allow plenty of time for any experience.
DON'T Overplan
Other than usual caveats of arriving early and prioritizing headliners, you won't need to do Disney-level planning at Universal. Take your time circling a park, stopping at what interests you. With Express Pass, you should be able to cover one park per day without racing frantically from ride to ride. Don't burn out using the pass as an excuse to overdo it.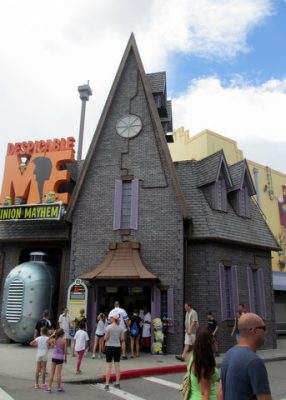 This looks like such a sweet little house … with 50 switchbacks
DO use the Express Pass Line Whenever it is Available
Unless you want to check out the themed queue (recommended on some rides at least once), get in the Express Pass line. That standby line might look short from the outside or on the wait times board, but theme parks hide their lines artfully, and wait-time estimates can fluctuate wildly. Express Pass lines have priority, and often the lion's share of rider capacity goes to that side of the holding pen. If you only have the single-use Express Pass, redeem it during a busy midday time and use Single Rider Lines for a repeat ride.
I've been to Universal Orlando twice, once during an off-peak time and again during spring break. Even during the slow season, I felt like the extra money I paid for Express Pass (by staying onsite) was well worth the time it saved in line and hassle. These do's and dont's of Universal Express Pass can help you make the most of this perk, if you're able to budget a little extra for it.
What instructions would you add to our list of do's and dont's of Universal Express Pass? Share in the comments.

Did you like this article? Make sure to share it with your friends! Check below for easy ways to share!
Incoming search terms:
https://www themouseforless com/blog_world/dos-donts-universal-express-pass/
can you share universal express pass
universal lanyards
which universal rides do not use express pass
https://www themouseforless com/blog_world/dos-donts-universal-express-pass/#:~:text=DO Get a Lanyard to stow bags in lockers
should we buy express passes for spring break
how to choose universal tickees
how shoukd i use my express unlimited pass to unjversal studios orlando
why do universal orlando have 189 fast pass in tuesday and 169 in wednesday
do i need express pass at universal orlando