This post may contains affiliate links for your convenience. If you make a purchase after clicking a link we may earn a small commission but it won't cost you a penny more! Read our full disclosure policy here.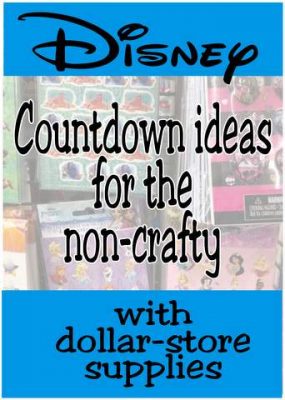 When you've got a Disney trip coming up, you need to count it down! The Internet boasts some fabulous countdown ideas, gorgeous examples that could fill a Pinterest board. (Editor's Note: Looking for a fun Pinterest board to follow? May I humbly suggest ours.) But what if you've got limited time available — or nonexistent craft skills? Luckily, the dollar-store will rescue you with supplies for quick and easy countdown ideas for the non-crafty among us.
Every town has a dollar store or two, and you'll find different products in each. Disney merchandise is plentiful and (unlike the parks) it's cheap as well! Take a browse around your local store with just a few bucks to see what you can find.
Examples of simple dollar-store countdown ideas: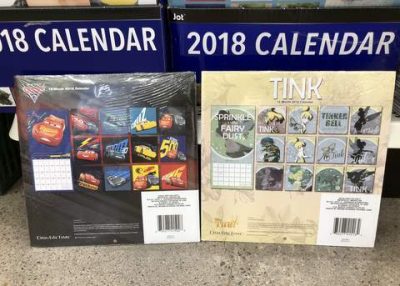 Calendars — Buy a Disney calendar and label each day counting down to your trip. You can put Disney stickers on each day as you count down. This would also help a child learn how a calendar works (especially since we all seem to just use our cell phones these days!)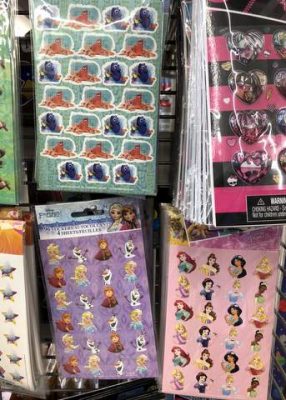 Stickers — Whether you use them on the calendar idea above or to decorate another countdown, everything looks better with stickers on it! With so many in each package you should have enough to last you until you can see Mickey.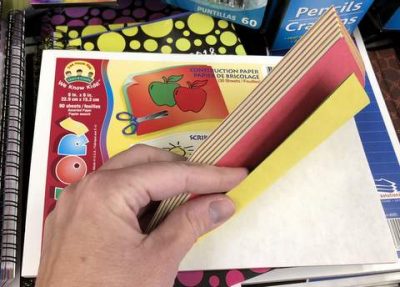 Construction paper — Make links and decorate a chain in your favorite colors. Write the number of days remaining on each link (and of course add some stickers!) Cutting the links and stapling or taping them together are good motor skills practice for a younger child.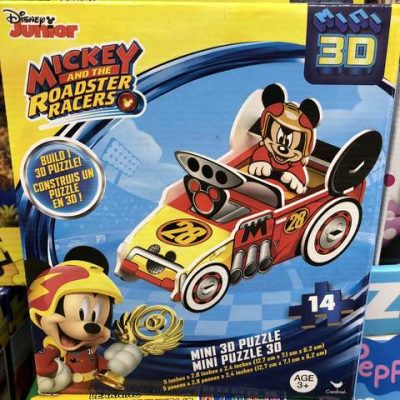 Puzzle — Buy a simple Disney puzzle and label each piece with the number of days left. Then put the puzzle together one day at a time. If you have 100 days left you could go big and buy a large Disney puzzle to do as a family.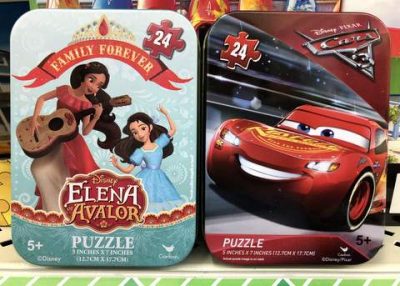 These 24-piece puzzles could be taken along on your trip in their small metal container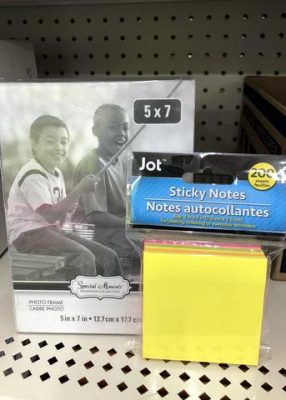 Photo frame — An inexpensive photo frame can make a great countdown. Label the sticky notes counting down however many days you have left. Then attach the sticky notes to the center of the frame. Cut out scrapbook paper to slide into the frame with the words "days until Disney" showing underneath where the sticky notes hang. Peel off one note each day until the last one reads "I'm going to Disney World today!"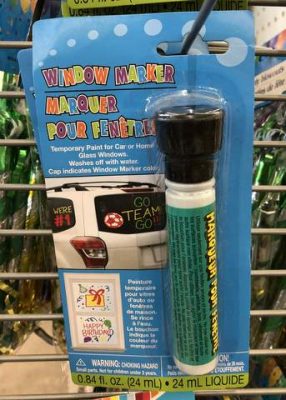 Markers — Window markers can be used to draw a fun scene on your bathroom mirror, kitchen window, etc. Write how many days until Disney and take turns wiping it off and counting down. Or use dry-erase markers for the same idea or combine with the previous frame idea — go wild!
Any of these ideas should take you 15 minutes or less (mostly in writing the remaining days), and your only limit is your imagination and what you can find at the dollar store. Even if you don't feel like you have a creative bone in your body, you can use these countdown ideas for the non-crafty to help your family anticipate your next Disney vacation.
What DIY Countdown ideas for the non-crafty do you have? Share them in the comments, or on Facebook or Twitter.
Did you like this article? Make sure to share it with your friends! Check below for easy ways to share!
Incoming search terms:
30 day disbey world countdown craft idea
https://www themouseforless com/blog_world/dollar-store-disney-countdown-ideas-non-crafty/
disney countdown diy