This post may contains affiliate links for your convenience. If you make a purchase after clicking a link we may earn a small commission but it won't cost you a penny more! Read our full disclosure policy here.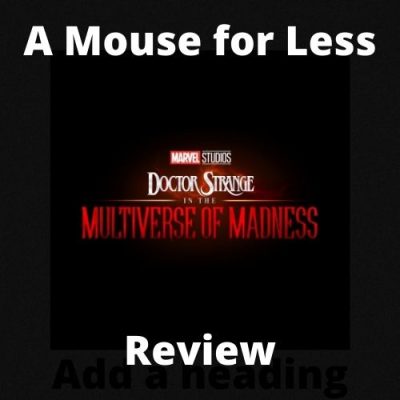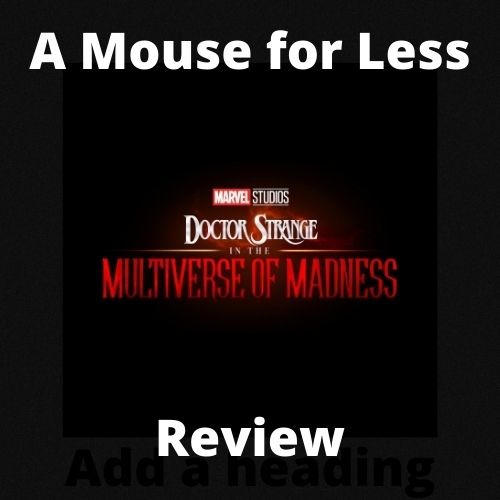 Now playing in theaters
The latest big screen installment of the Marvel Cinematic Universe hit theaters this month: Doctor Strange in the Multiverse of Madness. This film is not only a sequel to the hit Doctor Strange, but deals with themes and storylines from the Disney + original series WandaVision.

I will try to keep this review as spoiler-free as possible with this review of Doctor Strange in the Multiverse of Madness. The set up for the film is that Doctor Steven Strange (Benedict Cumberbatch), former surgeon turned Master of the Mystic Arts, finds himself in the middle of a conflict when he discovers that Wanda Maximoff (Elizabeth Olsen) is trying to steal the powers of young America Chavez (Xochitl Gomez) which will result in Chavez's death.

If this already sounds like a set up for an incredibly epic superhero story full of fantastic visuals, you should also know that the film is directed by Sam Raimi, who is known for his horror films The Evil Dead, Army of Darkness, and Darkman. Before you think that's an odd choice to helm an MCU film, he also directed the very popular Spider-man films starring Tobey Maguire in the title role.

Raimi's touch is evident in this film, and the tone of the film is more sinister and dark than most viewers are probably used to in a superhero film. Although it still lives firmly in a PG-13 world, there are enough jump scares, creepy monsters and scary spirits to spook young children.

My entire family loved this film. The visuals in particular are stunning. In one sequence, I found myself so engrossed in the scene unfolding in front of me that I found myself gripping my theater seat to keep myself from falling! The title should let you know that the Multiverse (a collection of infinite alternate universes) plays a large role here, and we get to see many of them, most of them only with a fleeting glance. The design and execution of these far-out realms are gorgeous. I am looking forward to watching a particular sequence at home with a remote control so I can carefully look at the visuals.

Music also plays an important part in this film. Danny Elfman's score is lush and powerful, and does not have the carnival type of sound fans of his work may be familiar with. He also seamlessly integrates themes from previous Marvel outings during cameos from other Marvel characters. (Come on, this is a Marvel film. You KNEW there were going to be cameos!)

All the performances are excellent. It is redundant to say that Cumberbatch is excellent in any role he inhabits. Gomez brings an instant likeability to America Chavez. But in a way, this is Olsen's movie. Her deeply troubled, emotionally tortured Wanda dominates every scene she is in.

If you're a Marvel fan, you will not be disappointed in Doctor Strange in the Multiverse of Madness. (And yes, stay through ALL the credits. Trust me.)


Have you seen Doctor Strange in the Multiverse of Madness? What were your thoughts?  Share your thoughts in the comments or on Facebook or Twitter!
Did you like this article? Make sure to share it with your friends! Check below for easy ways to share!  
Want to visit a Disney Destination? Contact The Magic for Less Travel for more information and a free, no-obligation quote.