This post may contains affiliate links for your convenience. If you make a purchase after clicking a link we may earn a small commission but it won't cost you a penny more! Read our full disclosure policy here.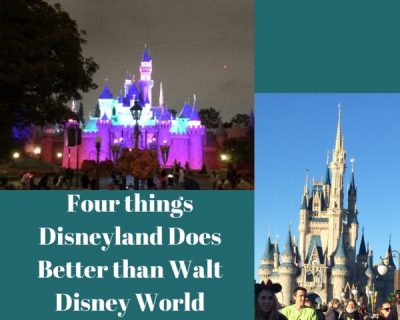 There are some things Disneyland does better!
Not too long ago, I wrote about four things that Walt Disney World does better than Disneyland. Now it's the West Coast's turn to shine. Even though Disneyland is decades older than Walt Disney World, there are a handful of things they do better. Here are four examples.
DOWNTOWN DISNEY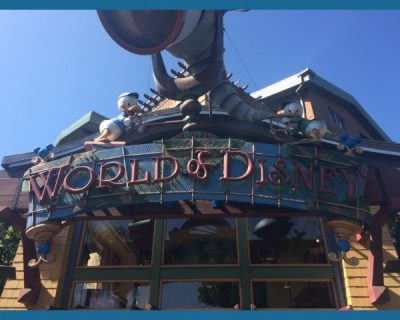 I have not been to Disney Springs, which was formerly named Downtown Disney, at Walt Disney World. Prior to the name change, I hadn't been to Walt Disney World's Downtown Disney at all in decades. So you might feel like I shouldn't express my opinion on this. But here's the thing: the reason I don't go to Walt Disney World's Disney Springs is because it's so darn inconvenient to do so.
Walt Disney World is massive, and when I'm on property, I want to spend as much time as possible in the theme parks. I have forced myself to spend time in my resort, and I've always been happy about that. But getting to and from Disney Springs from any of the resorts or theme parks is an investment of time I'm not willing to give. How long is it going to take me to use Disney transportation? If I happen to have access to a car, how long is it going to take me to drive and find parking? If I decide to use a Minnie Van or ride sharing, how much is it going to cost me? And now do everything in reverse to get back to my resort.
Compare this to Disneyland's Downtown Disney. Here, you have great shopping, dining and entertainment, all within walking distance of the two theme parks and the three Disney owned and operated resort hotels. Staying at the Disneyland Hotel? You have to walk through Downtown Disney to get to either theme park. Are you staying off property and using the Mickey and Friends parking structure? The tram drops you off right in the middle of Downtown Disney. Just spending the day in the parks, and want to have lunch at Downtown Disney? Step out the exit turnstiles, turn either left or right (depending on which park you're visiting) and it's an easy and quick walk to Downtown Disney.
HALLOWEEN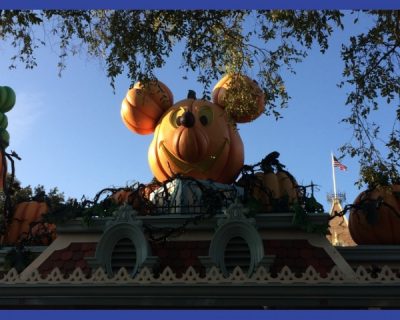 Walt Disney World has Mickey's Not So Scary Halloween Party, and that's a good thing! Disneyland has Mickey's Halloween Party, which is also a good thing! But they also have the Haunted Mansion Holiday, Space Mountain: Ghost Galaxy, a Day of the Dead display in Frontierland, Halloween overlays at Luigi's Rockin' Roadsters and Mater's Junkyard Jamboree, Monsters After Dark at the Guardians of the Galaxy Ride, and frightfully (but not terrifying!) decorations everywhere. Disneyland really knows how to do Halloween!
MARVEL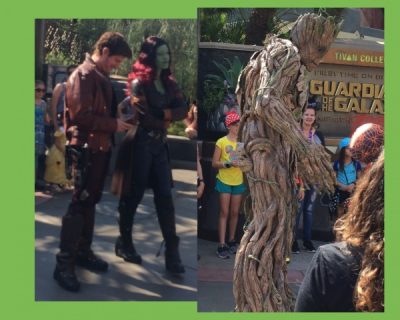 People know that I am more than a casual fan of the Marvel Cinematic Universe and all their characters. There are places in Walt Disney World where you can get your Marvel on. Everyone knows about the new Guardians of the Galaxy ride going up in Epcot's Future World, and there has been a Guardians show in the America Gardens Theater in Epcot. I got to meet Star-lord and Baby Groot on a recent visit. Baymax has greeted guests on occasion.
But Disneyland has always had more of a Marvel presence. In the past, we've met Thor by crossing the Bifrost Bridge, and greeted both Captain American and Spider-man. The new Guardians of the Galaxy: Mission Breakout ride has been a huge hit, and the Guardians have entertained with a dance off in front of the ride. (And Groot is incredible!) Black Panther is currently greeting guests, and there's a Marvel shop at the exit of the Guardians ride. Not to mention the planned Marvel land coming soon to California Adventure!
THE HISTORY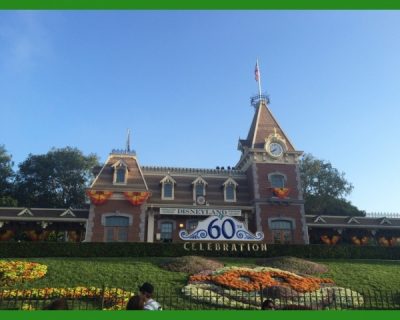 This one almost doesn't seem fair. It is certainly not Walt Disney World's fault that Walt passed before he could see it complete. But for any Walt Disney fan, there is something thrilling about seeing the lamp shining in the window of the Firehouse in Disneyland Park, in honor of the apartment there where Walt would stay. You can still eat at the restaurant where Walt had breakfast almost every Sunday morning. Disneyland's Pirates of the Caribbean was the last ride that Walt Disney was personally involved in creating before his death. When you walk down the middle of Main Street, U.S.A., you do so knowing that you are walking in Walt's footsteps, in the middle of the Happiest Place on Earth that he created. And that is something you cannot find anywhere else.
So, what are your reasons why Disneyland is better than Walt Disney World? Let us know in the comments, or on Facebook or Twitter!
Did you like this article? Make sure to share it with your friends! Check below for easy ways to share!
Want to visit Disneyland? Contact The Magic for Less Travel for more information and a free, no-obligation quote.