This post may contains affiliate links for your convenience. If you make a purchase after clicking a link we may earn a small commission but it won't cost you a penny more! Read our full disclosure policy here.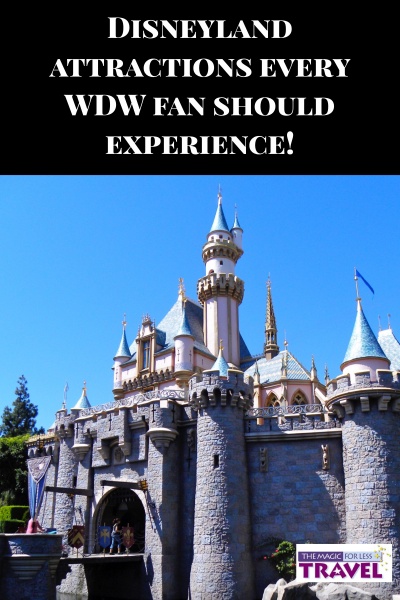 Walt Disney World is the most visited theme park in the world, averaging about 52 million+ visitors a year, dwarfing it's predecessor, Disneyland. The original park only gets about 18 million visitors a year, just over a third of what Walt Disney World gets.
However, that doesn't mean that Disneyland doesn't have amazing things to offer. There are rides and attractions that must be experienced by every fan of Walt Disney World that can only be enjoyed in the Anaheim park. So today we have a list of six attractions or experiences that must be enjoyed when you come over from Walt Disney World.
Note: Since Pixar Pier and the newly announced Marvel Land are not open at the time of this publication, we will not be talking about these areas in this article! We are also not mentioning significant areas like Walt's Apartment or Club 33 or any restaurants. We are solely talking about attractions!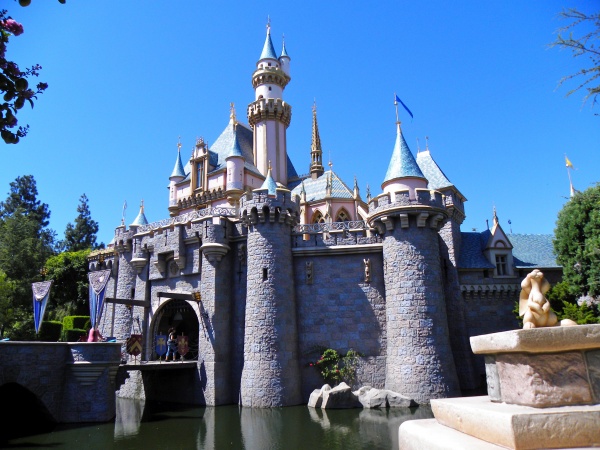 #6 – The Original Disneyland Rides
Our first item is actually a collection of rides! Some of our favorite attractions in Walt Disney World actually first appeared in Disneyland! Attractions that appeared first at Disneyland include:
King Arthur Carousel
Autopia (Tomorrowland Speedway's counterpart)
Jungle Cruise
Mad Tea Party
Mark Twain Riverboat
Peter Pan's Flight
Dumbo the Flying Elephant
Enchanted Tiki Room
It's a Small World
Pirates of the Caribbean
Haunted Mansion
There is much debate over which versions of the attractions are better. In my opinion, Disneyland's versions are better in general. In many cases, the attractions are longer and/or refurbished to include fun details. In any case, I believe that every Walt Disney World fan should ride these attractions to get a fun and different version of rides that have such special places in our hearts.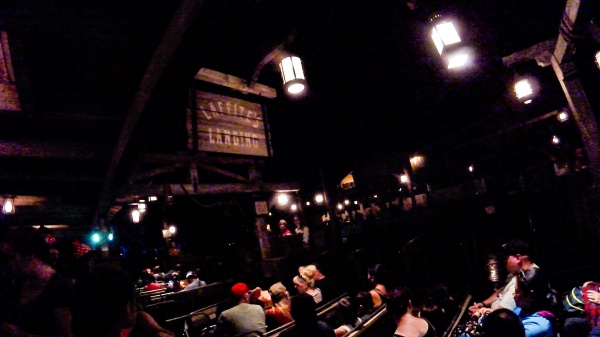 #5 – Great Moments with Mr. Lincoln
This attraction was first introduced at the 1964 World's Fair (along with It's A Small World) and is a small show featuring a very lifelike Abe Lincoln animatronic. The most impressive part? He stands up! Not only is this a fantastic reminder of one of our great presidents, the inside area features original artwork and animations from Disney's early years. Any Disney fan would love seeing the history in this area!
#4 – The Matterhorn
The original Yeti doesn't exist on Expedition Everest. He actually lives on this ride! The Matterhorn Bobsled Ride was the first tubular steel roller coaster in the world, making it a very popular attraction when it opened in 1959. This ride got an overhaul for Disneyland's 60th and got all new exterior and interior features. What's fun about this ride? It features two tracks that are similar, but still different. I think every Walt Disney World fan should enjoy a ride on this original mountain!
#3 – Cars Land
This is another conglomeration of rides and attractions because it's just darn right amazing! This land in Disney California Adventure is like stepping into the movie with great details and fun character greets (with full size cars!). Radiator Springs Racers is an amazing ride that has the same thrill as Test Track, but the MUCH better storyline of cars. Also, you can't stop giggling while riding Luigi's Rollickin' Roadsters. And can we talk about the neon game at night?? In my opinion, this land was a big step on the road to "immersive" experiences that we are now seeing with Pandora and expecting with Star Wars. We think every Walt Disney World fan would enjoy seeing this land and appreciate all the details and the part it plays in the evolution of the theme park.
#2 – Indiana Jones
As far as storytelling and experiences go, we believe that Indiana Jones is definitely a ride that every Walt Disney fan would appreciate. It's a similar ride experience to Dinosaur in that you board a "Jeep" style ride vehicle and take a crazy ride through the temple. There are new things to see every time you ride and the queue is extremely detailed and immersive! It's one of our favorites and we think it will be one of yours too!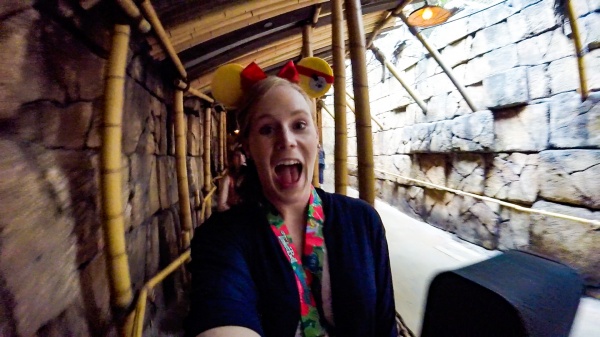 #1 – Guardians of the Galaxy: Mission Breakout!
When we first heard that they were changing Tower of Terror for a Guardians of the Galaxy ride, this fan was outraged. However, we think that this ride is a testament to how every Disney fan should trust Disney when they attempt to add new experiences for guests will fall in love with. As a "non-spoiler" review, it's been described as a "party in a ride" and definitely has become one of the more popular attractions in the park. While we hope Tower of Terror never goes away in Hollywood Studios, we definitely look to this ride to get excited about Guardians coming to EPCOT soon!
If you are planning a trip to Disneyland for the first time, we highly recommend this article to give you an idea on how hotels, dining and other logistical things compare when coming over from the World. The Mouse for Less also has a complete list of Disneyland and Disney California Adventure attractions for you to scope out and see what you would want to do on your vacation!
And as always, the Magic for Less Travel is always ready to help you plan the most magical vacation for your and your family, with no extra cost to you!
Do you have a favorite Disneyland attraction that you can do only at Disneyland? If so, let us know in the comments, or on Facebook or Twitter.
Did you like this article? Make sure to share it with your friends! Check below for easy ways to share!